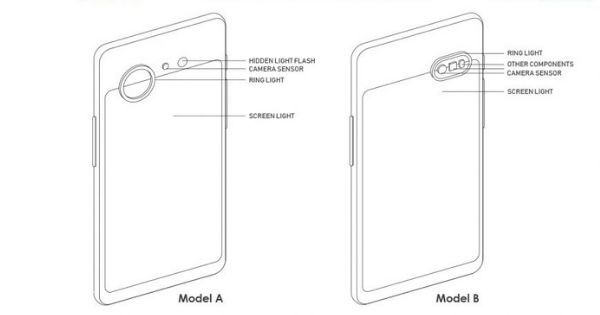 "Vivo could be working on new variants of the Vivo Nex Dual Screen smartphone with new designs for the rear LED ring"
In December last year, Vivo launched the NEX Dual Screen smartphone, which featured dual displays and a LED ring light at the back. The rear mounted display could be used to take selfies using the rear cameras. It was another way to get rid of notches or pop-up cameras and provide a full screen display at the front. Vivo has now been granted a new patent, which reveals designs for two smartphones featuring dual displays. The phones also feature the distinguished LED Ring light, but they are position differently compared to the Vivo NEX Dual Screen.
The patent was filed in September last year with the World Intellectual Property Office. It features 37 sketches for a smartphone with displays on both front and back. The primary display fills the entire front of the phone, while the rear leaves a large bezel at the top. The designs also show that there is a LED ring light at the back of the phones. However, there are two different designs for the ring light and camera placement. The phones also have buttons on both sides.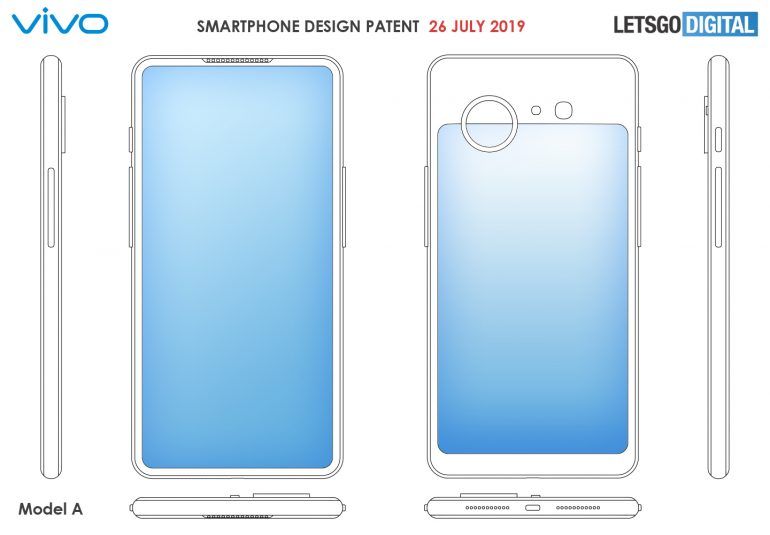 The first design, as seen above, has a circular LED ring that's placed on the top left side of the rear display. There are two additional sensors next to the ring, which could be a TOF sensor and the LED flash. There's a large speaker grill at the top and two grilles at the bottom. There's no headphone jack, but you do see two buttons on the left and one on the right side of the phone. The Vivo NEX Dual Screen also had a three button layout.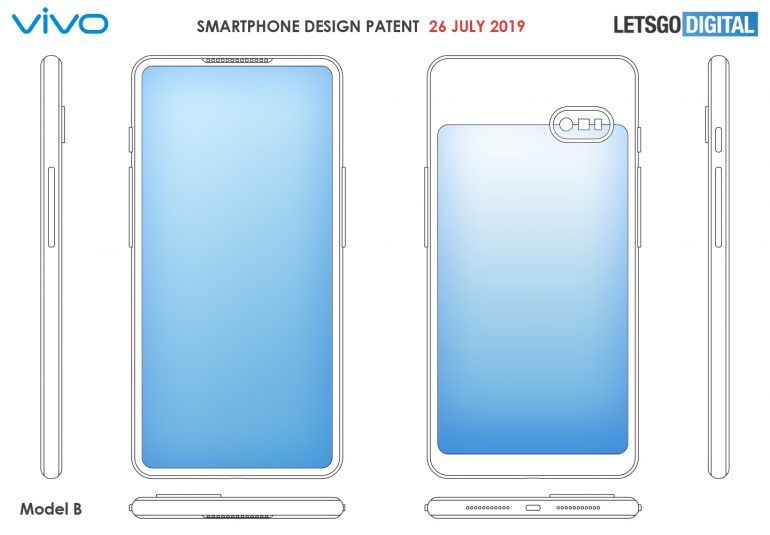 In the second design (above), there is no circular LED ring. Instead, the phone has a pill-shaped camera setup on the right side of the rear display. The speaker and button layout are the same on this design. The phones should also have in-display fingerprint scanners. It is possible that these designs could be new variants of the NEX Dual Screen smartphone, but nothing is written in stone.