"The Vivo 6G phone will offer unprecedented speed, which will no doubt be better than the 5G network"
While most of the world is still getting ready for 5G, Chinese phonemaker Vivo is working on 6G. Now, the OEM has filed a patent for 6G logo with the EUIPO (European Union Intellectual Property Office) on October 22nd. This means Vivo is on to the next-gen wireless connectivity and will be among the first brands to launch a smartphone with 6G support. Although 5G is relatively new, the 6G is likely to solve the next wave of challenges in communication, including future growth of data, AI technologies, and IoT devices.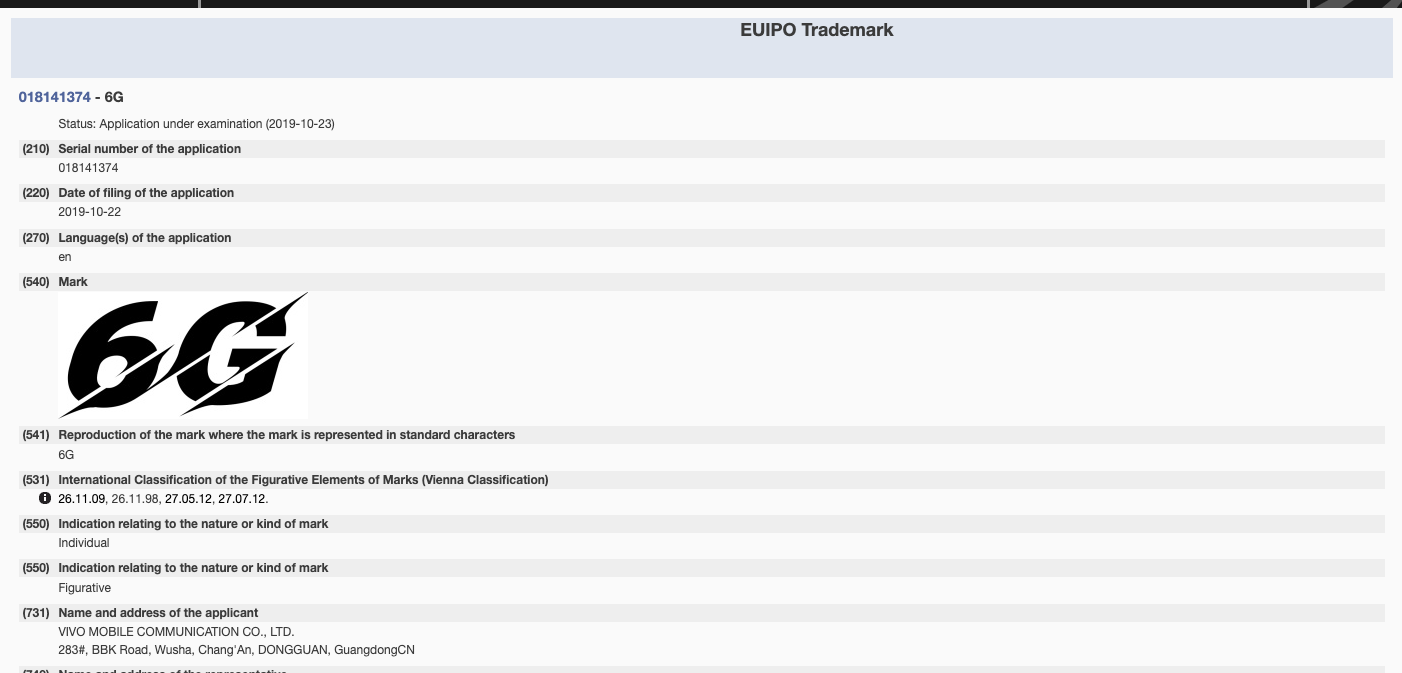 At the Vivo NEX 3 5G smartphone launch event last month in China, the vendor said it is forging ahead into the more challenging and unknown field of 6G. Vivo said it is exploring R&D for 6G technology, participating in B5G/6G seminars initiated by the industry, and developing partnerships with universities regarding research on the upcoming 6G technology. We can expect that 6G tech will have an even greater focus on data and speed than 5G, but it's still a few years away.
Huawei has claimed that the 6G network won't arrive until 2030, leaving a good ten years time frame for 5G to rule the market. Once launched, the network is expected to deliver 1TB speed per second, which is way faster than the claimed 1GB speed on 5G network, virtually zero latency, or no delay. Apart from Vivo, Samsung has reportedly also started working on the sixth-generation telecommunications networks.