"Vivo NEX 3 is expected to feature a waterfall display with 100 percent screen-to-body ratio and in-display selfie camera"
We might find out the launch dates for the Vivo NEX 3 smartphone soon. The company's official Weibo account for NEX posted saying, "See you next Monday". While that doesn't necessarily mean it will announce the Vivo NEX 3 or its launch date on Monday, coupled with the fact that product manager Li Xiang has been teasing the product on social media for a while, it seems quite likely. In addition, Vivo also forwarded the post from its own account and said, "Ok, see you next week." The timing of these posts also suggests that the Chinese company is ready for the update to its next flagship smartphone.
The Vivo NEX 3 is obviously the third variant of the NEX, which was amongst the first real full-screen devices with a pop-up camera. The launch of the device is expected to be scheduled for sometime in the middle of September. But we will evidently find out the actual date soon enough. Official teasers in the past have shown the smartphone has a new waterfall design for 100 percent screen-to-body ratio and triple rear cameras in a circular module. The brand has confirmed the smartphone will have a 3.5mm audio jack.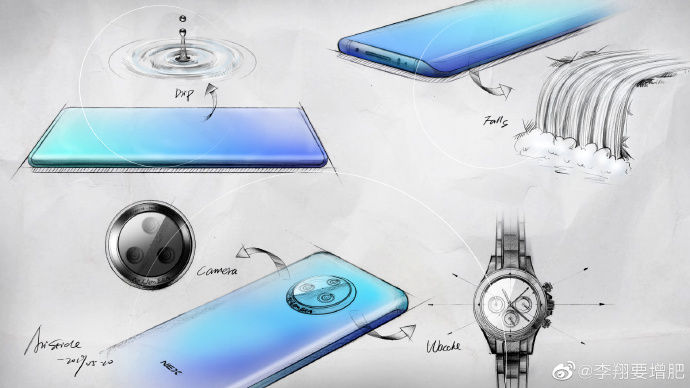 According to rumours and speculations on the Internet, the waterfall display of Vivo NEX 3 will have curved on both sides, though it still does seem to retain some of its bezels. Leaked images also suggest that the pop-up camera will return on this one, as there are no visible notches or cutouts.
Further, unless Vivo is putting a fingerprint sensor on the back or side of the device, it will likely have an in-display fingerprint sensor as well. This is another feature that the Vivo NEX was amongst the first to introduce. Given that the original versions had an in-display sensor, it's unlikely that Vivo won't continue with that now. Speaking of sensors under the display, reports have speculated that there will be an in-display camera as well. However, this technology hasn't been fully perfected right now, so it's probably not going to make it to the commercial variants. The Vivo NEX 3 though should run on a Snapdragon 855+ processor and will have 5G support.