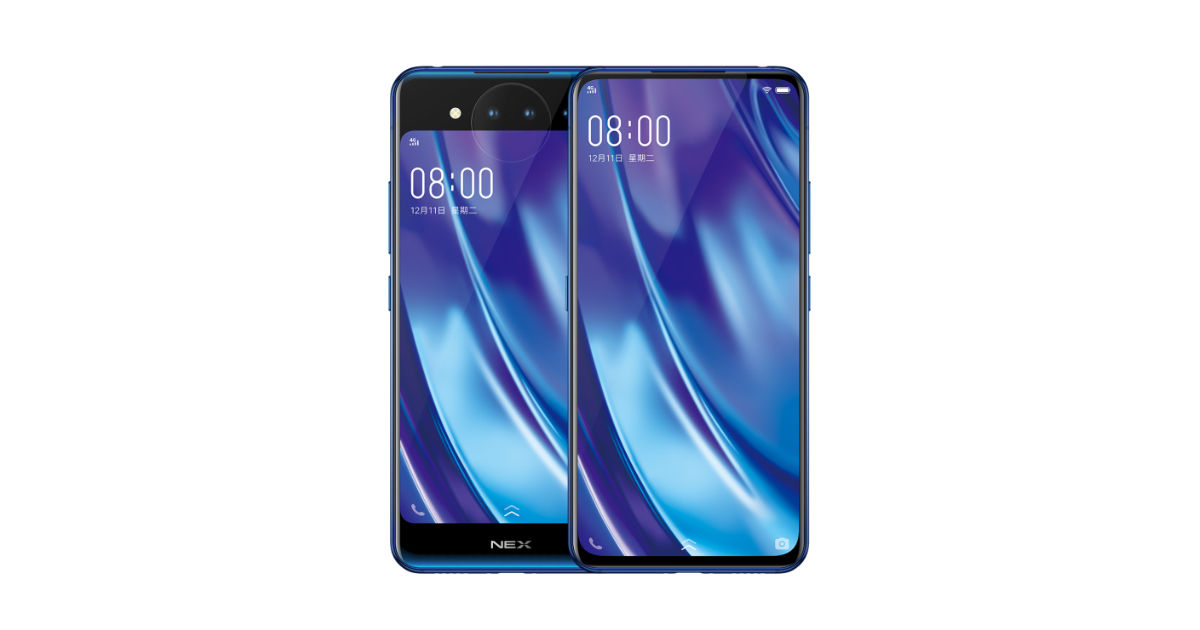 "The teardown concludes that the smartphone is not one of the easy phones to repair."
Vivo's NEX series of devices represent the latest and greatest that Vivo has to offer and it debuted last year with the pop-up camera-toting Vivo NEX. Vivo quickly followed it up with an even more out-of-the-blue design on the Vivo NEX Dual Display Edition late last year. The handset is devices that come with a double display – one main display on the front and another small secondary one on the back. The glass-metal sandwiched smartphone was treated to a successful durability test last week on YouTube channel JerryRigEverything and now it has undergone a teardown.
Right from the onset, the Vivo NEX Dual Display Edition (first impressions) seems a hard phone to repair. As the rear panel comes off, it is revealed that all internal hardware is attached to the front screen. There are just two ribbon cables that connect the front and rear display. As long as the ribbon cable is attached to the front panel with internals intact, both will work as they usually do. For more in-depth information, take a look at the full video of the teardown.
The Vivo NEX Dual Display Edition has a 3D TOF sensor
with an f/1.8 aperture
as one of its other key highlights. The sensor is part of a triple camera setup and will have interesting 3D scanning applications including face scan. The device also has the latest powerful hardware including a Snapdragon 845 chip, a
6.39-inch Super AMOLED front display and a 5.49-inch Full-HD panel at the back that also has a peculiar light ring. The Vivo NEX Dual Display Edition is currently just sold in China for 4,998 yuan ($723)