"Vivo has some attractive phones, but it needs to figure out the processors, the software, and pricing to truly compete with Xiaomi and Realme"
Vivo has become a household name in India thanks to its strong offline presence. But it's not just the banners and billboards that have helped the company grow. Vivo has made some truly attractive smartphones over the years and design continues to be at the top of the company's priority list coming into 2020. The company launched a variety of smartphones last year in its V-series, U-series, S-series and Z-series. Some have been impressive and have allowed Vivo to quietly take on the likes of Xiaomi and Realme, while others have missed the mark.
Vivo has proved it can be a champion in the mid-range market, possibly even taking the top position in India alongside Samsung. But Vivo's biggest problem right now, in my opinion, is consistency, or the lack thereof. Vivo has not been consistent when it comes to releasing winning smartphones. As the Vivo S1 Pro launches in India to mark the start of the company's journey in 2020, here are three critical points that Vivo should keep in mind in order to win in 2020.
Vivo phones need better processors
Last year, we saw phones like the Vivo U20, V17, and V17 Pro launch in India that ranged from Rs 10,990 all the way up to Rs 29,990. While the phones looked unique and attractive in their own ways, there was one feature common in all three phones that could not be ignored – the Snapdragon 675 SoC. All three phones are powered by the same mid-range processor, which is quite surprising considering the ~Rs 20,000 price difference between the Vivo U20 and the V17 Pro.
Snapdragon 675 was introduced in late 2018, and it felt dated towards the end of 2019, especially considering Qualcomm had faster, more powerful and more energy-efficient mid-range processors to offer, such as the Snapdragon 710, Snapdragon 712, Snapdragon 730, and Helio G90T SoCs.
Vivo did not utilise these newer chipsets the way Xiaomi and Realme did. In fact, Vivo's Z-series phones like the Vivo Z1 Pro and Z1x were the only phones to launch with a Snapdragon 712 SoC, and both the phones saw favourable reviews as well. While a Snapdragon 675 or Helio P65 are good mid-range chipsets, Vivo's reliance on them throughout 2019 meant phones like the Realme XT, Realme X2, Redmi Note 8 Pro, and so on would go on to steal the limelight with their terrific performance.
No matter how good-looking Vivo phones are, it won't be enough if the device is undercut by poor hardware. Consumers in India, especially in the competitive mid-range segment, are seeing increasingly powerful smartphones from the competition. It may be a while before Vivo improves its processor game as the newly launched Vivo S1 Pro also brings the dated Snapdragon 675 SoC.
A cleaner Funtouch OS in 2020
Vivo, Realme, Xiaomi, and Samsung all use custom operating systems on top of Android. Over the years, the latest three have made improvements to their skins, especially Samsung with its cleaner and smoother One UI skin. Xiaomi still delivers ads and bloatware in MIUI, but the OS is still well-regarded. Realme, meanwhile, will release the much-anticipated Realme UI based on ColorOS 7 that promises to deliver a near-stock Android UI.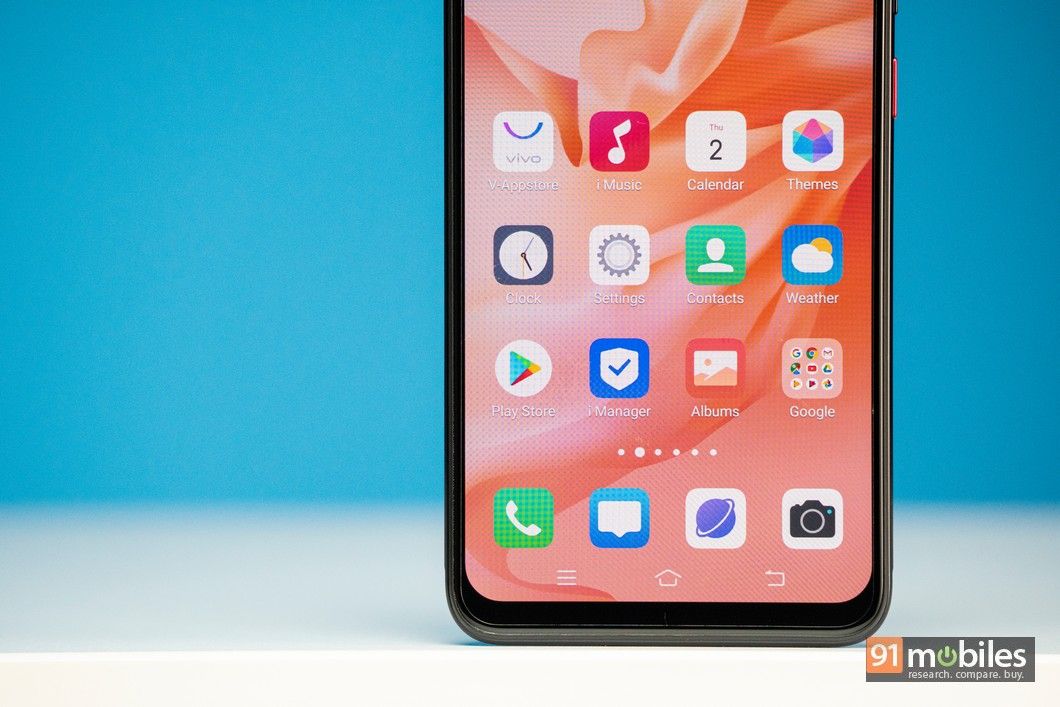 Funtouch OS from Vivo hasn't seen the same pace of improvement, and it feels quite dated compared to the competition. Not only does the custom OS come with bloatware, but some preloaded apps like Helo and Dailyhunt will also spam you with notifications. Funtouch OS is extremely layered, which makes it look quite different from what Android Pie or Android 10 look like today. Going into 2020, Funtouch OS still misses basic features like an app drawer, and it is clear that Vivo needs to change its iOS-like skin to keep up with the times.
Hopefully, Funtouch OS 10 brings that much-needed change in 2020. The upcoming version will start rolling out to Vivo phones from February and will bring a minimal UI, which is good to hear. Funtouch OS 10 will also bring redesigned app icons and a light-colour palette across the interface to offer a visual overhaul. The update is also expected to bring performance improvements, so expect a faster, more optimised Funtouch OS this year.
Aggressive pricing across series
Vivo needs to get its pricing in order if the company wants to compete against rivals in the mid-range segment. The company has not been consistent when it comes to launching phones with aggressive pricing. On the one hand, you have the Vivo Z1 Pro which launched at Rs 14,990. This was a great price for a phone that offered a powerful Snapdragon 712 SoC, triple camera setup and a 5,000mAh battery. Even the Vivo U20 with Snapdragon 675 SoC and 5,000mAh battery was aggressively priced at Rs 10,990.
In stark contrast, you have phones like the Vivo V17, V17 Pro, and now the Vivo S1 Pro that don't offer the same value for money features and look quite overpriced for their specifications. At Rs 20,000 and more, you have phones like the Redmi K20, Realme X2, and so on that offer near flagship-grade features. Vivo not only needs to launch phones that can match rivals spec-for-spec, but it will also need to consistently offer them at aggressive prices as the market looks to get more competitive in 2020.