With attention span reducing rapidly, short video apps such as Instagram Reels, YouTube Shorts, and Moj are taking over with easily digestible videos that are usually 15 to 30 seconds long. This rise in popularity of short video apps means people are now using their selfie cameras more than ever before. Smartphone cameras generally have a feature called autofocus (AF) that is helpful in automatically focusing on moving objects to give you the best video shooting experience.
To achieve autofocus (AF), smartphone brands are working on newer innovations every day. While there is a feature called face autofocus, it isn't quite accurate especially because it is unable to track subjects when they are fully not in frame. However, the R&D team at vivo has been working on a technology called Eye AF that keeps tracking the subject even if it is not entirely in frame. This is especially useful when you are shooting a dance or skit video, which is usually the case on short video apps.
Eye autofocus is able to track your eyes no matter where they are in the frame. In fact, it can also track them even if you go out and come back in the frame being captured. Although it tracks your eye movement, you do not have to stare in the camera to produce clear shots. Eye AF uses wide AF area and accurate eye detection to open up unimagined freedom of composition, so one can explore creative expression like never before. All of these prove that eye tracking autofocus is miles ahead in terms of producing the best shots and videos.
Eye tracking autofocus has previously been seen on some of the high-end DSLRs from Sony, Canon, and Nikon in the market. But it's not just DSLRs that sport this technology; now eye tracking autofocus will be coming to a vivo smartphone that is soon to launch in India. The vivo V20 could be the first smartphone in the world to feature a front eye tracking autofocus that will change the way your smartphone camera focuses on subjects.
As mentioned earlier, precise autofocus is extremely crucial for short video apps and vlogging. In order to get a high number of likes, the production of your video needs to be crisp. And for the production to be crisp, eye tracking autofocus on a smartphone like the vivo V20 can help massively.
The upcoming vivo V20 is rumored to arrive with a spectacular 44MP selfie camera, which will likely incorporate eye autofocus. Eye autofocus on the vivo V20 might be able to focus sharply from as near as 15cm and zoom out to as far as infinity. This will enable you to get the best focus and clarity from your smartphone camera, whether you are shooting up close with a selfie stick, or from even greater distances. With unmatched processing and sensor technology it can detect your subjects in real time, giving you unrivalled focus and clarity. High-precision AF points — far wider than those in DSLR cameras — help you track your subjects throughout the frame and faithfully capture them every time. This eye autofocus feature is definitely a must have in case you love to use your smartphone camera to take portrait shots or to shoot selfie videos.
vivo is speculated to bring the vivo V20 to its fans in the coming weeks, introducing them to the latest in smartphone camera innovation. The Ultra HD 44MP front camera on the smartphone will be able to capture details intricately, and it is made to withstand even extreme levels of zooming. We have also heard it will be the slimmest phone of 2020.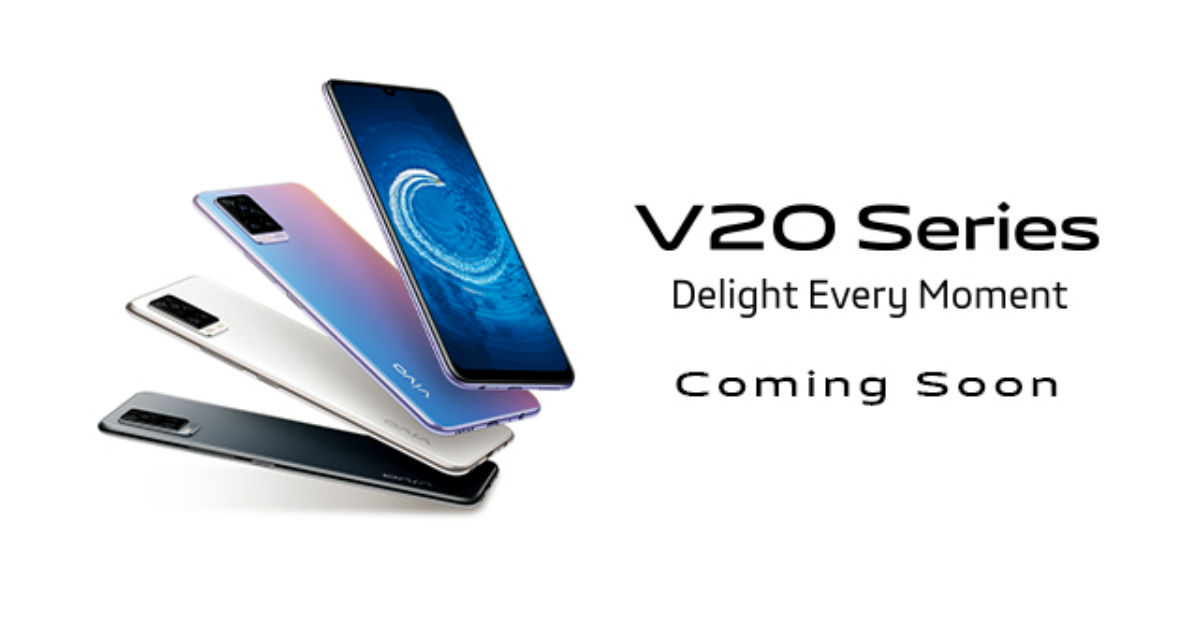 This innovation from vivo shows its dedication towards bringing monumental upgrades for its smartphone customers with every iteration. From a pop-up selfie camera on the V15 Pro to a periscopic tele camera on Apex 2020 concept and, much recently, gimbal technology on the X50 Pro, vivo has been relentless in bringing upgrades to its smartphone cameras to make them the best that technology can offer today. With its sleek design and Eye Auto Focus camera technology, vivo V20 is the smartphone you have been waiting for this festive season
Watch this space for more.