"The Vivo V15 sports triple rear cameras and a loaded 32MP selfie snapper"
Not too long ago, we did not have the habit of expecting phones priced below Rs 25,000 to perform very well in the photography department. But things have changed a great deal now. There's plenty of competition, which is leading phone makers to up their camera game in the mid-tier segment of which the Vivo V15 is the best example. It's a stylish device with a total of four cameras delivering powerful photography chops to the users. Here's why we think this is the best camera phone to buy under Rs 25,000 right now.
Triple rear cameras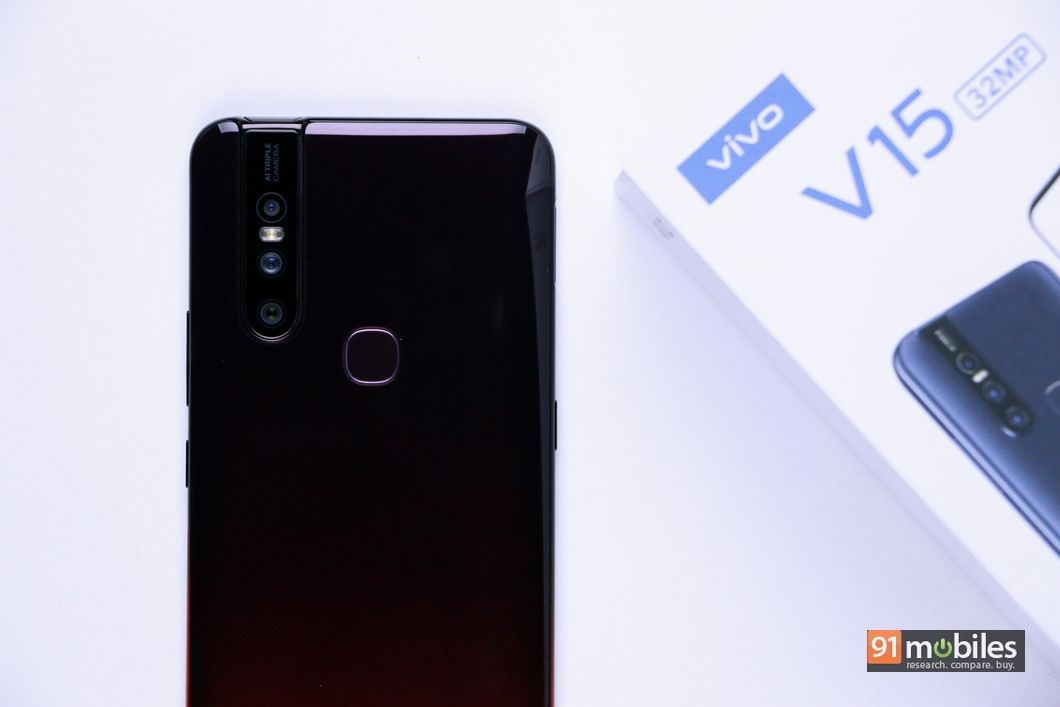 This is a big trend in 2019, and the Vivo V15 has fully embraced it. The smartphone's main camera is a 24 Million Photosensitive Units paired with an f/1.78 lens. This, combined with the fact that the sensor has a large pixel size and is equipped with the Dual Pixel Focusing technology, results in clear and detailed images, even in low light. Then there's the second camera, which can click 8MP images in a super wide angle, which is great for capturing photos of big monuments and other such scenarios that don't quite fit into the confines of regular lenses. And lastly, there's a 5MP depth sensor for clicking impressive portraits. All three of these shooters make the V15 an extremely versatile shooter and set it apart from the rivals.
A powerful selfie camera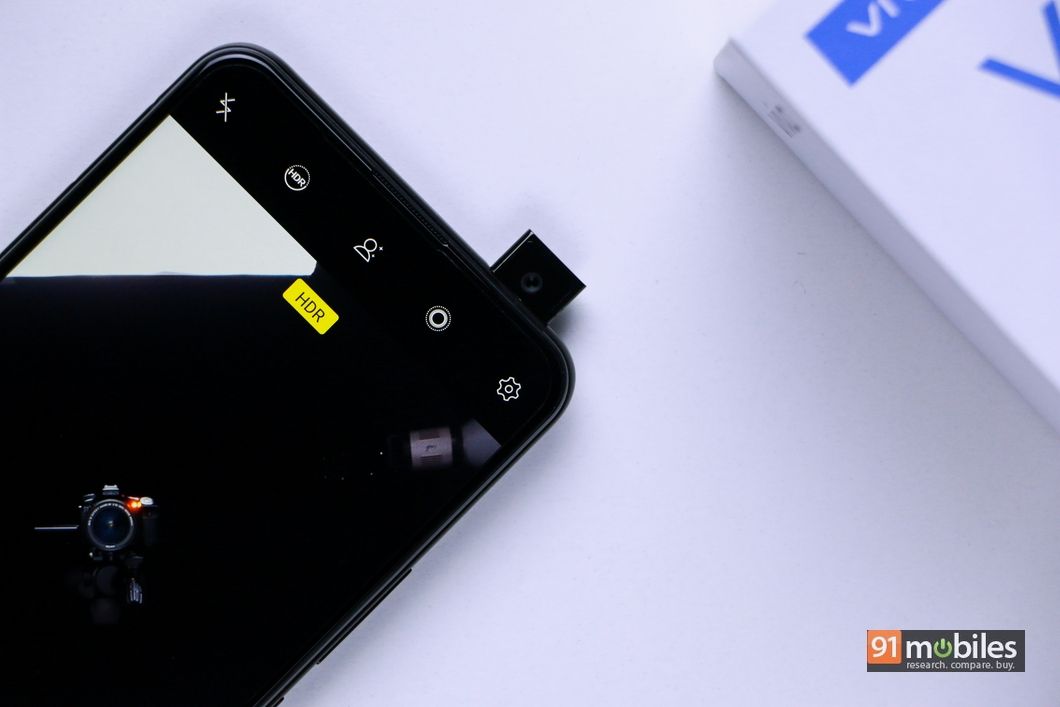 The Vivo V15 is an affordable sibling to its Pro model, but the company has refrained from changing anything about the front camera. So just like the V15 Pro, this phone too gets a high-res 32MP pop-up front camera. The elevating mechanism of this snapper is smooth and quick and hence feels seamless. With its f/2.0 aperture, this camera is able to capture excellent selfies in all lighting conditions. Apart from the AI Face Beauty feature, you also get a wide range of portrait lighting effects that look to add a new dimension to your selfies. With these features onboard, you can just forget about having to edit your selfies after clicking them.
AI-powered capabilities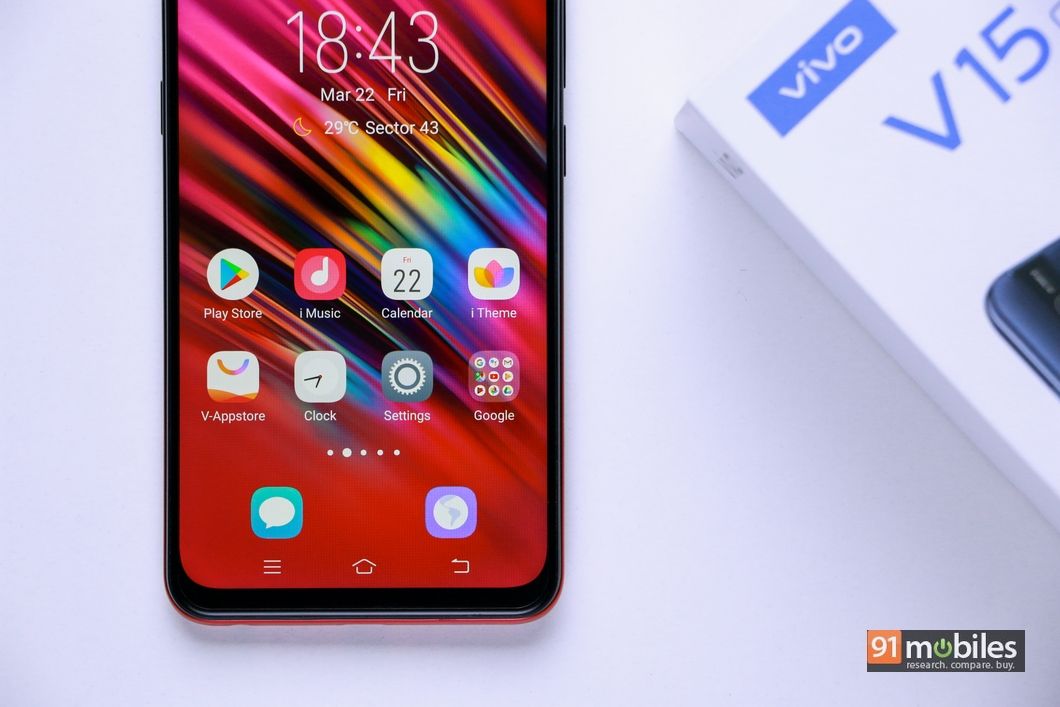 Instead of just offering AI-based camera features for the sake of it, Vivo has added some thoughtful capabilities. Prime among them is AI Body Shaping, which is just like face beauty but for the entire body. You can have the feature make the changes itself, or set the parameters according to your liking. Another interesting AI trait is meant for the super-wide camera of this phone. Images captured at a 120-degree field of view usually have lens distortion on all sides. With a little software magic, the phone intelligently removes this distortion to render the final image with a 108-degree field of view to give a clear and undisturbed wide-angle photograph. The Vivo V15 is also the beneficiary of a dedicated assistant button. While one click will activate Google Assistant, two will summon the Jovi Image Recognizer, which can identify the products you point the camera at, and also provide you with their e-commerce listings, among other things.
A loaded camera app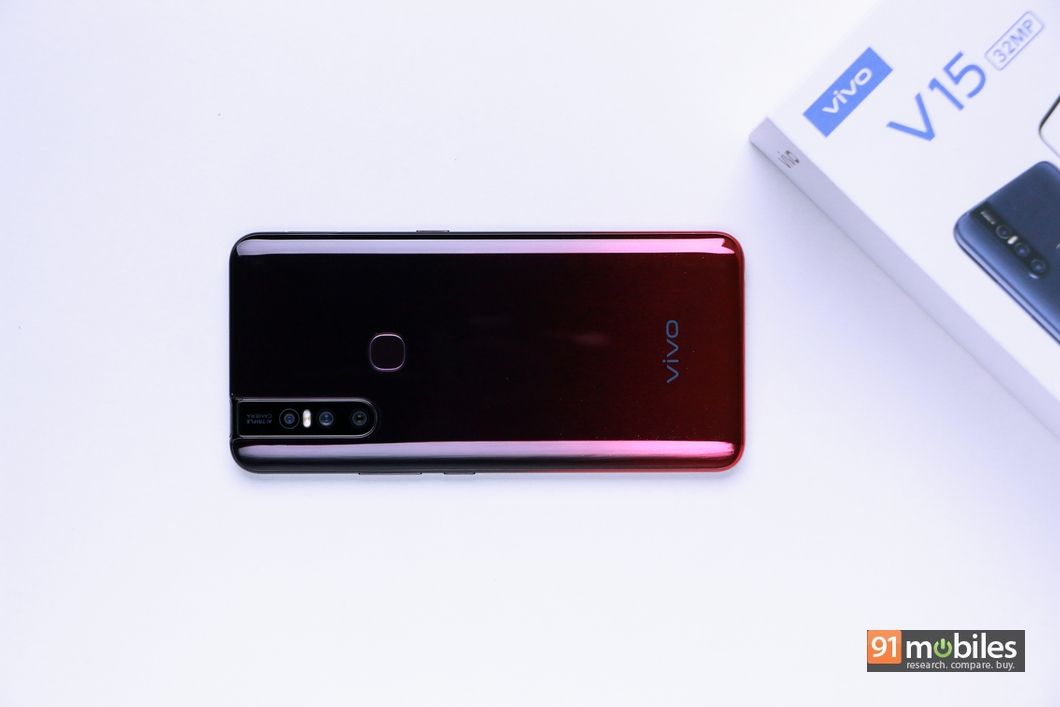 With so many features crammed into the camera setup of this phone, it's paramount to have an easy-to-use app to harness the potential. And Vivo has managed to do exactly that by offering a simple and intuitive camera interface. A carousel at the bottom helps you switch between the various camera modes, with toggles for stuff like HDR, flash, face beauty, timer, filters and more being placed along the top and bottom for easy access. Needless to say that the joy of tapping the flip camera button and watching the elevating camera swiftly rise up will always fancy the inner nerd in you.
An intuitive video editor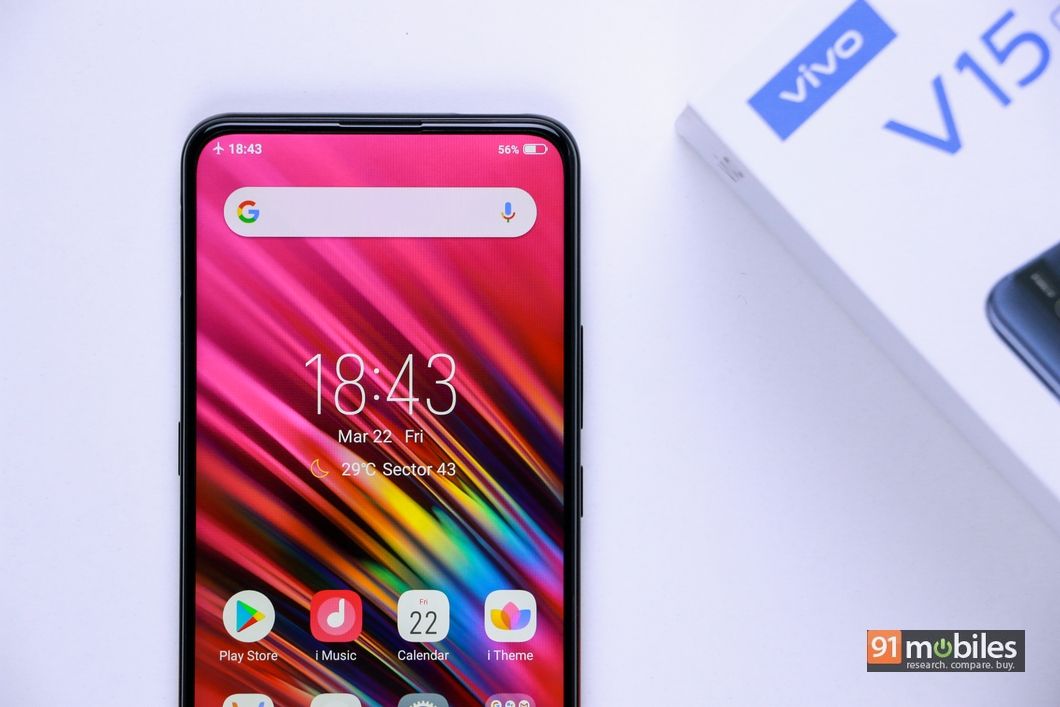 Not many phones are offering built-in video editors, and considering videos are becoming more and more popular, it's quite a novel feature for the V15 to have. Such an addition comes to great use when you've captured lots of footage on your recent vacation, and don't know what to do with it. The video editor will let you trim unwanted parts from your long videos, add text to them and even insert music clips to create movies out of them. Moreover, you will even be able to apply various filters to your clips to give them a professional appearance. The video editing feature onboard the smartphone is certainly a great utility for those who capture a lot of videos on their smartphones.
Those are the 5 reasons why we think the Vivo V15 is the best camera phone under Rs 25,000. Tell us what you think about this phone in the comments section down below.