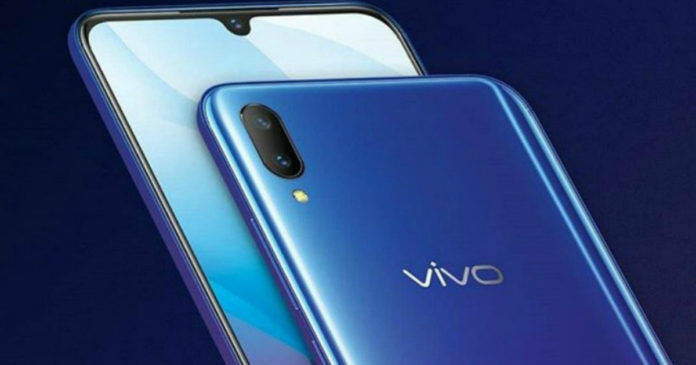 "The new Vivo Nex Dual Screen model has the model number V1821A and V1821T, which means the V1813 smartphone is an entirely new device"
Just as Vivo launched its NEX Dual Screen smartphone, a new smartphone with flagship specifications has appeared online. Among the highlights of the Vivo NEX Dual Screen are 10GB of RAM that it packs, but it seems it won't remain the only phone by the brand with as much system memory for long. According to a new Geekbench listing, Vivo is working on a smartphone with model number V1813 that also has 10GB RAM onboard.
The newly leaked Vivo V1813 has the same Snapdragon 845 SoC and 10GB of RAM as the new NEX Dual Screen smartphone. However, the official company site mentions the model numbers V1821A and V1821T for the new NEX handset. This pretty much rules out that the Geekbench listing is of the NEX Dual Screen handset.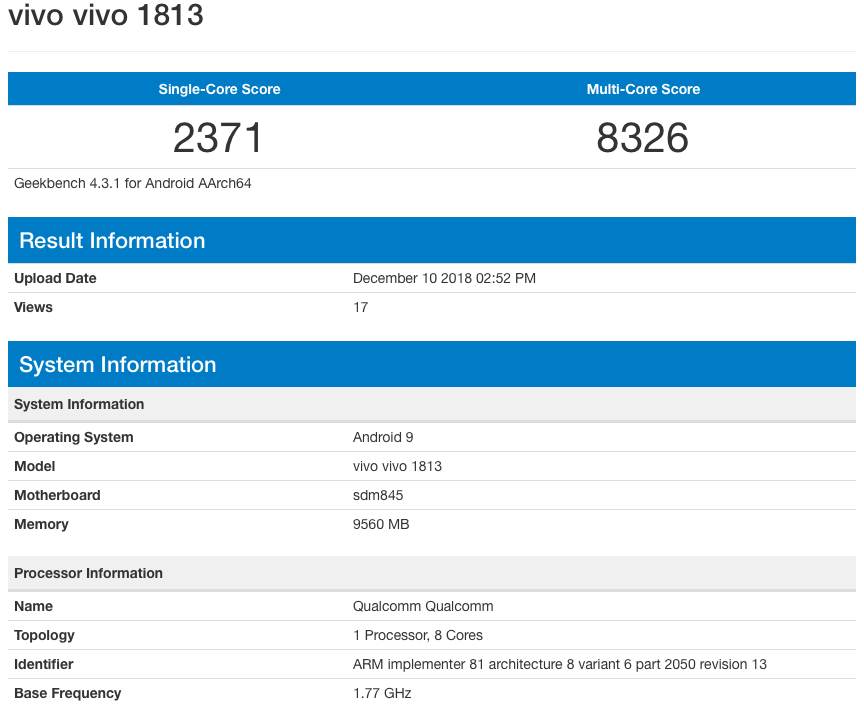 There's not much else to learn from the listing, but it does reveal that this upcoming model will boot Android Pie out of the box. The Snapdragon 845 SoC is clocked at 1.7GHz in the test unit. As for the performance, the handset has notched up a single-core score of 2371 and multi-core score of 8326, which is at par with what flagship handsets register on the app.
Of course, it's still possible that the Vivo V1813 is a region-specific variant of the Vivo NEX Dual Display smartphone and may launch in markets outside China with a new model number. For now, there is very little to go on about this V1813 smartphone, but we will keep you updated as and when new information surfaces online.
The Chinese company created a considerable amount of stir when it launched the Vivo NEX (review), its first attempt at a full-display smartphone. That device bore a pop-up mechanism that hid the front-facing camera. However, such devices have not really gained much traction. Furthermore, the lack of waterproofing and dust resistance also compromised the durability of such a design.