"Announced at the sidelines of the unveiling of the Samsung Exynos 980 SoC, the Vivo X30 will mark an increased push by Vivo in terms of 5G smartphones."
Vivo X30 smartphone has been officially confirmed by Vivo to launch in December this year. The smartphone has also been confirmed to run on Samsung's new generation Exynos 980 flagship 5G chipset, making this the first time that a flagship Samsung SoC will feature on a phone made by a different OEM, before it does on Samsung's own device. The announcement was made recently at a 5G AI chipset conference in Beijing, China, where the Samsung Exynos 980 5G chipset was detailed.
According to reports, the Vivo X30 5G will feature both standalone and non-standalone (SA and NSA) network operation modes. In 5G parlance, the SA mode will be used to operate only in the 5G spectrum, while the NSA mode uses both LTE and 5G spectra to aggregate networks and work at enhanced speeds. On this note, Samsung has stated that the Exynos 980 5G chipset in the Vivo X30 smartphone will be able to reach bandwidth speeds of up to 2.55Gbps on SA mode, and 3.55Gbps on NSA mode, taking multi-gigabit internet speeds on consumer-end smartphones to newer levels.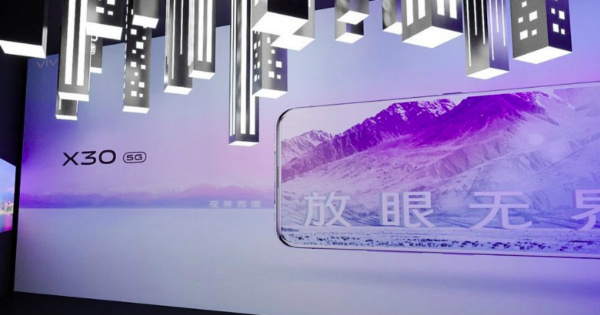 Apart from this, the Exynos 980 chipset inside the Vivo X30 uses ARM's new Cortex-A77 cores, which use a new core architecture to offer better performance than its predecessors, the A75 and A76. The octa-core cluster is paired with dedicated DSPs (digital signal processors) and NPUs (neural processing engines), which will take care of myriad ancillary tasks such as background processing, network switching, memory resource management and so on. At the event, the company quoted processing power of 5 TOPS (tera operations per second) with the new SoC, which also includes a new generation Mali-G76M5 flagship GPU from ARM to handle graphic-intensive tasks such as video editing and gaming on the smartphone. Network capabilities extend up to Wi-Fi 6, giving devices using this SoC some degree of future proofing. The onboard SoC is also equipped to handle modern smartphone image sensors, with Samsung quoting support for up to five-camera modules with a 108-megapixel sensor headlining it.
Rumours and leaks have so far suggested that the Vivo X30 will have a second, 'Pro' variant as well. While the standard Vivo X30 is expected to feature a 6.5-inch display, 8GB RAM, 128GB base storage, 64MP+8MP+13MP+2MP quad-camera setup at the rear and 30W fast charging, the X30 Pro may feature 6.89-inch display, up to 12GB of RAM, 256GB of UFS 3.0 storage, 64MP+13MP+13MP+2MP quad rear camera setup and 40W fast charging. Other specifications, such as the SoC, 5G connectivity and the 4,500mAh battery pack are expected to remain intact.
As for pricing, the Vivo X30 may help the brand expand its 5G smartphone presence in the sub-$500 price bracket. Rumoured pricing for the Vivo X30 suggest that the base variant of the standard model may begin at CNY 3,198 (~$460, ~Rs 32,500), and go all the way up to CNY 4,998 (~$720, ~Rs 51,000) for the 12GB + 256GB variant of the Vivo X30 Pro. Given that the smartphone has been confirmed to launch in December 2019, more details should head our way in the shape of leaks, in the days to come.