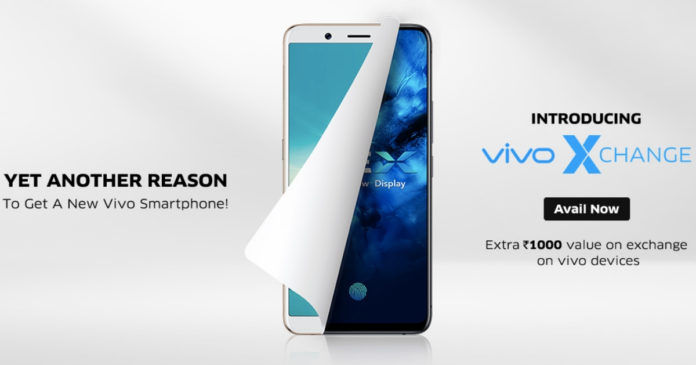 "Vivo's new phone exchange program lets you easily upgrade your current phone with a new Vivo smartphone"
Vivo has launched a new smartphone exchange program in India called Vivo Xchange. Through this program, customers can trade-in their current smartphone and upgrade to a new Vivo device. The Chinese smartphone maker has partnered with Cashify for this initiative. Thanks to the partnership, the entire exchange process has been made very easy and happens on the official Vivo India website.
The Vivo Xchange program is applicable for both Vivo and non-Vivo smartphone users. The customer simply has to head over to the Vivo India site, select a phone, and opt for the exchange offer. However, Vivo will provide an extra Rs 1,000 off for those purchasing a new phone by trading-in an old Vivo device. This is a limited time offer though, which starts today and will last till January 19th.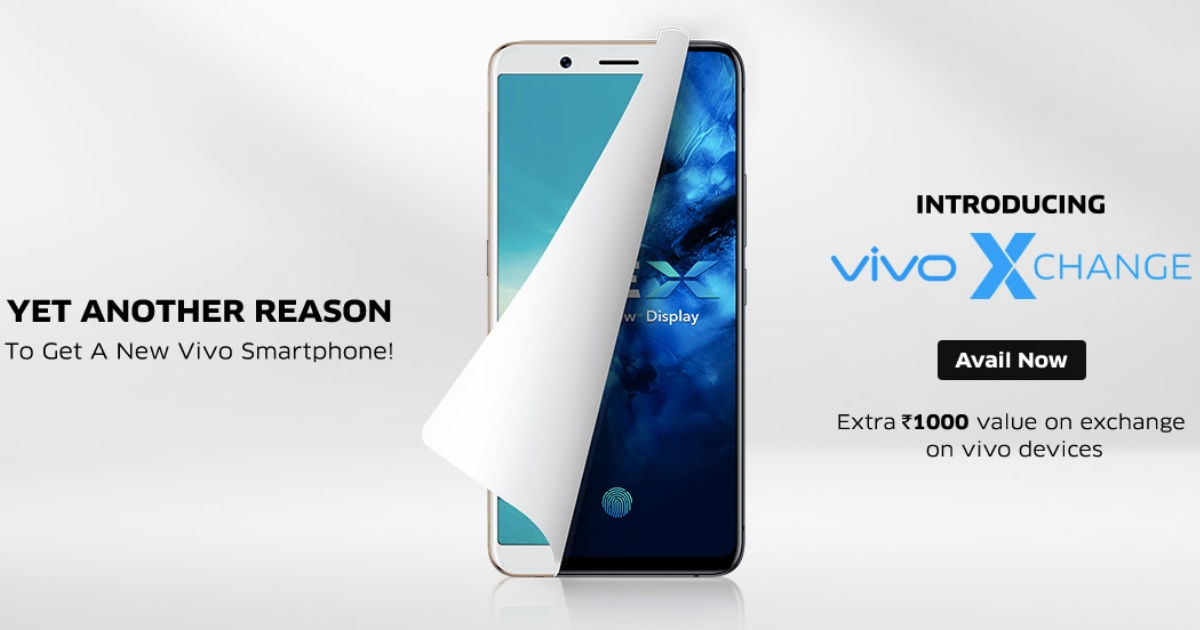 Cashify is the exclusive partner of Vivo and will take care of evaluating the phone, providing a quote, and pickup of the old device. The quoted amount will be paid only after inspection of the phone. This means that users will have to pay the full amount when purchasing the new Vivo smartphone. Also, expect a standardised quote from Cashify, as this is a professional buyer.
To purchase a new Vivo smartphone and sell your old device for cash, you will need to head over to the Vivo India website. Once there, select a phone that you want to purchase and choose the Exchange offer option. Check if the exchange offer is available in your city. Now, you will be asked a couple of questions regarding your phone's condition and you will be present with a quote.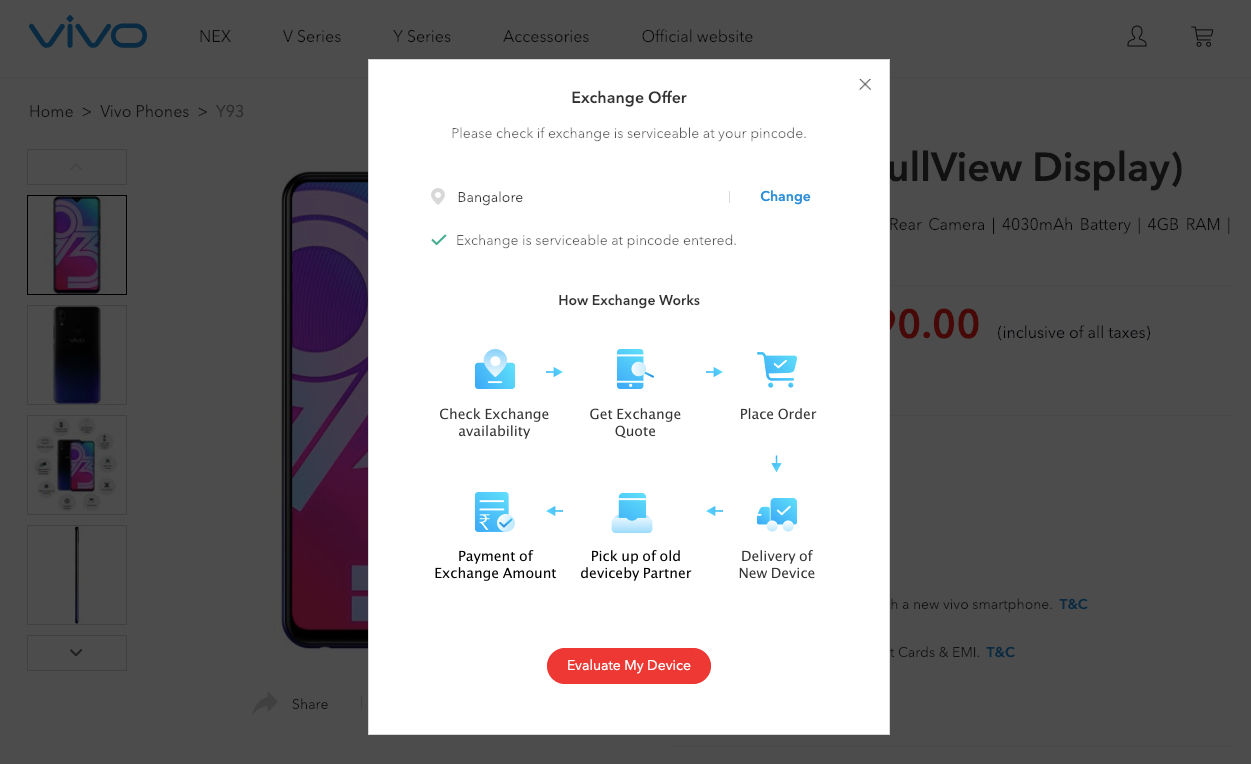 Once you accept the quote, you will need to pay for the new Vivo smartphone in full and complete your order. After the new phone is delivered to your address, a Cashify representative will pickup your old device from your address and make the payment to you via cash or bank transfer. In case the condition of the phone isn't as described by you, a new quote will be provided and you can either accept it or choose to not sell your phone.