"Vodafone customers who will upgrade to 4G SIM will experience better audio quality on voice calls and get access to other perks like the Vodafone Play app"
Jio brought about a radical shift in the Indian telecom sector, with rivals following suit soon after. While many a user has upgraded from 2G and 3G to 4G network, there are still some who are still stuck on the previous generations of telecom network. Vodafone has now announced a new offer to lure customers to its 4G network, which it calls SuperNET. Subscribers who upgrade to Vodafone 4G will get 4GB of high-speed mobile data for free. The data will be credited to their account and can be checked in the My Vodafone app.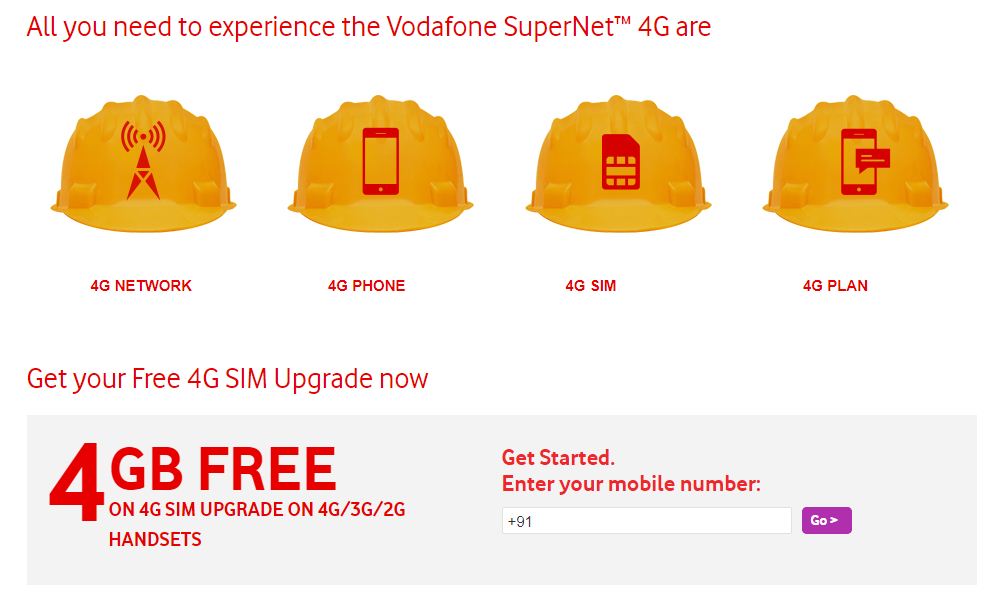 By upgrading to 4G, Vodafone subscribers with VoLTE-compatible phones will get high quality calls, along with faster mobile data. Along with this, customers can now also access the Vodafone Play app, which comes with a host of streaming content. By upgrading to a 4G SIM, prepaid and postpaid customers between the ages of 18 and 24 will also get access to Amazon Prime subscription service at a 50 percent discount.
Over the past couple of years, the Jio wave has created a revolution in the Indian telecom industry and is steadily moving up the ladder towards the leadership position in the industry. Vodafone and Idea Cellular last year merged in a bid to stave off competition from Jio and the joint entity has emerged as the largest operator in terms of revenues and subscriber base.