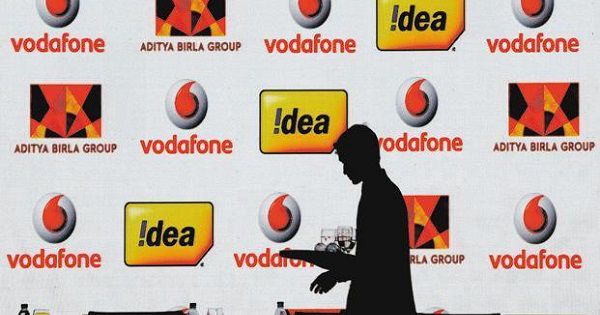 "The new Vodafone and Idea Rs 218 and Rs 248 recharge plans are active only in Delhi and Haryana circles"
Vodafone-Idea Limited has launched two new prepaid recharge packs for subscribers of the two telecom operators in India. The new Vodafone and Idea recharges are priced at Rs 218 and Rs 248 and are available only in Delhi-NCR and Haryana circles at the moment. Both the Rs 218 and Rs 248 recharges come with 28 days validity, up to 8GB data, and unlimited calling benefits. Vodafone users will also get the subscription of Zee5 and Vodafone Play for free with the new recharges, while Idea subscribers will not get such entertainment benefits. The Rs 218 and Rs 248 recharges are listed on the companies' respective websites as well as the My Vodafone and My Idea apps.
Rs 218 and Rs 248 Vodafone, Idea recharges

Coming to the benefits, the new Rs 218 Vodafone and Idea recharge packs offer unlimited voice calls to any network across the country. It also offers a total of 6GB data and 100 local and national SMS messages for a validity of 28 days. Meanwhile, the Vodafone Rs 248 recharge plans offers the same unlimited calls and message benefits, but the data has been extended to 8GB for a validity of 28 days.
While there are no such benefits for Idea users, Vodafone customers can enjoy complimentary subscription of Vodafone Play and Zee5 worth Rs 499 and Rs 999 free with both Rs 218 and Rs 248 prepaid recharge plans. The recharges and benefits were first spotted by Dreamdth.
In related news, Vodafone-Idea has requested the Department of Telecommunications (DoT) to increase the base price of data per gigabyte in India to Rs 35/GB and set the outgoing calls at 6p per minute. This would mean a hike in per GB data cost by around 7 times the existing price. Additionally, the company wants a minimum monthly connection charge of Rs 50 to be imposed on all users, beginning April 1st, 2020. Airtel and Reliance Jio have also appealed for similar hikes in per GB data price as telecom operators are currently facing insurmountable losses in India.