Highlights
The Vu Cinema Smart TVs ship with 40W built-in soundbar, Cricket mode, Android 9.0 Pie, and Google Assistant
The Smart TVs come with Netflix, Prime Video, and YouTube support
Vu Cinema Smart TV series has now got new 32-and 43-inch full-HD variants in India. The series was launched back in January and comprises of three UHD 4K TVs. These come with IPS A+ grade panel, 40W front-firing built-in soundbar with Master speaker, Tweeter, Dolby Audio and boot Android 9.0 Pie for TV with Google Assistant support. The Vu Cinema Smart TVs are equipped with Adaptive Lumia Control, PC and Game mode, Digital MPEG Noise Reduction and Cricket mode. The Vu Cinema Smart TV 32-inch is priced at Rs 12,999 and the 43-inch model sets you back by Rs 21,999.
The Vu Cinema Smart TV 32 has an HD LED screen (1,366 x 768-pixels resolution), while the 43-inch has a full HD display (1,920 x 1,080 pixels resolution). They are powered by a quad-core processor with dual-Core GPU, 1GB RAM and 8GB storage. Since it runs on Android 9.0 Pie, it has support for Google Play Store where you can download and install apps. There is Chromecast built-in and Screen Mirroring. Connectivity options include WiFi 802.11, Bluetooth 5.0, IR, three HDMI ports (for 43-inch and two on 32-inch), up to dual USB, Ethernet, AUX, and Optical Audio out. The TVs come with Netflix, Prime Video, and YouTube.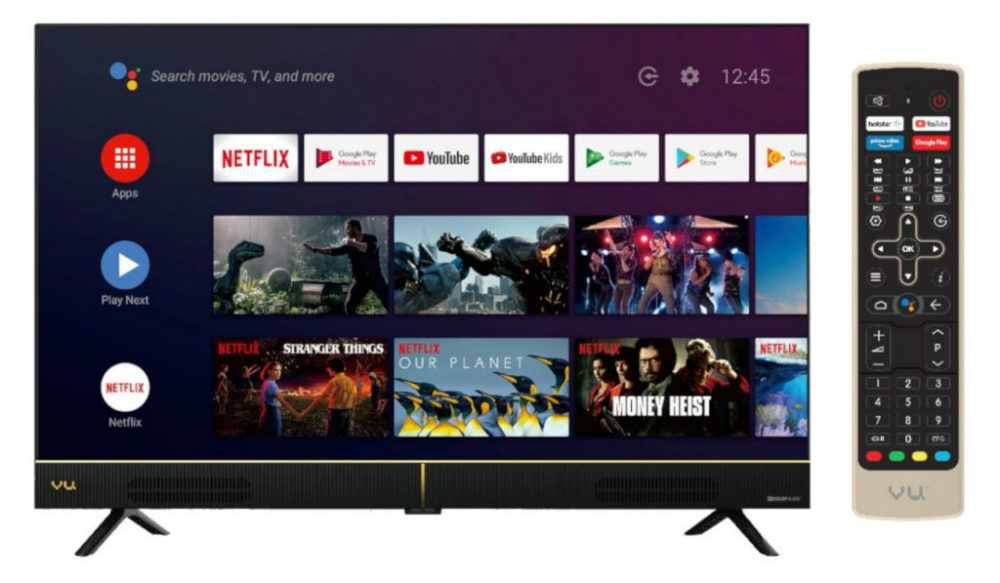 The Vu Cinema Smart TV 32-inch and 43-inch will be available through Flipkart from June 23rd, i.e from tomorrow.