Highlights
The Linked Devices feature has been spotted in WhatsApp for Android

update version 2.20.196.8

The update also includes Advanced Search Mode that'll allow users to search for a specific message
WhatsApp may rebrand the 'WhatsApp Web' option in the quick settings panel (under the three-dot icon) to 'Linked Devices' soon. Its evidence has been spotted in the new WhatsApp for Android beta version 2.20.196.8. The feature is being linked to multiple devices support that the Facebook-owned company is allegedly working for quite some time. As you may know, the multiple devices support is said to allow users to use the same WhatsApp account to as many four devices, and "the Linked Devices feature will allow them to manage these devices," as per a WABetainfo report. Users can also add new devices by clicking on the 'Link A New Device' option.
The multiple device support will be different from the existing 'WhatsApp for Web' feature. The new feature will allow users to log-in the same WhatsApp account to multiple devices at the same time without disconnecting it from the primary one. Once logged in, you'll probably don't need the primary device to use the social messaging app on other devices. The feature is still under development and not available to access just yet.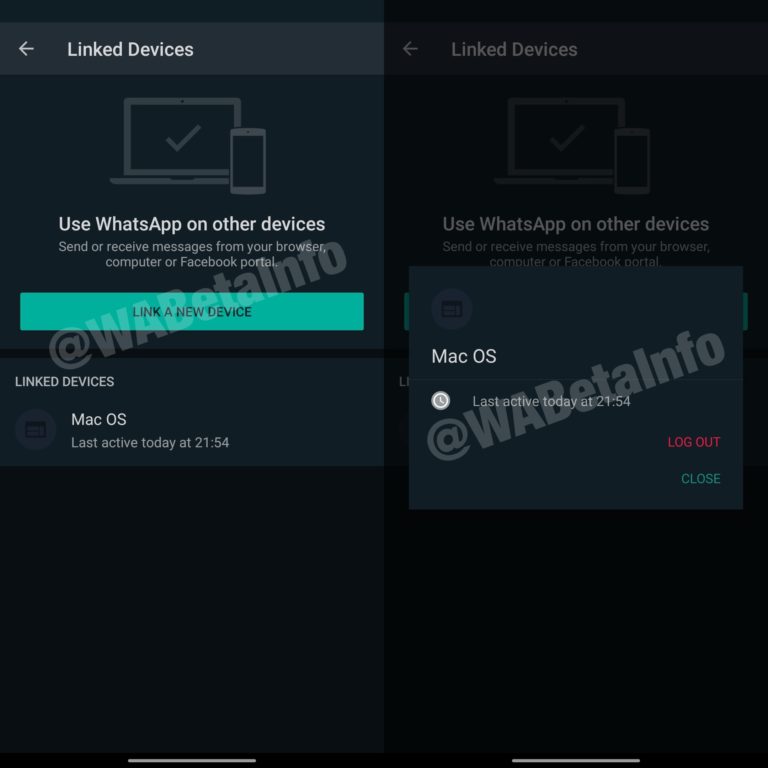 The update also includes 'Advanced Search Mode' that'll allow users to search for a specific message within the WhatsApp app. The mode was previously spotted in WhatsApp 2.20.117 Android beta changelog as well.
"These features are still under development and are actually unavailable right now," added the report. The new WhatsApp features are likely to make it to the end-users once they are fully developed and all the bugs are ironed out.