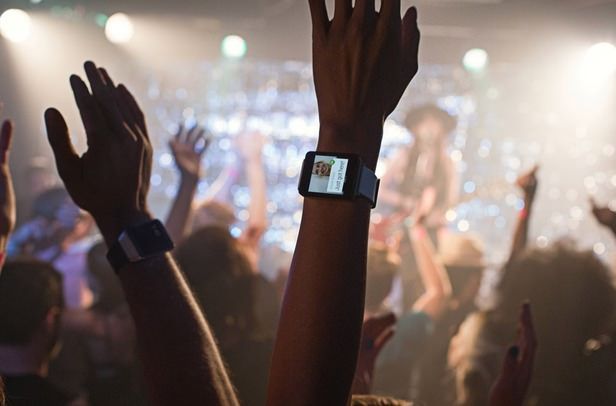 "The wearables segment in India is growing at a rapid pace and there's a lot of action expected"
A recent research conducted by the International Data Corporation showcases the state of wearables in the country for the first quarter of 2016. Fitness bands had the larger share of the pie when compared to smartwatches, and the statistics show that the market is gaining traction.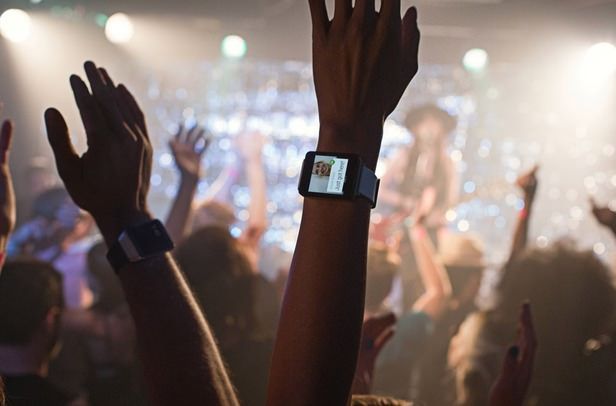 According to the reports, the market share of fitness bands stood at an overwhelmin 87.7 percent, while smart watches and smart wearables – those capable of running third-party applications – contributed about 12.3 percent. While online channels are the most preferred means for buying, the report states that a shift towards retail is imminent, given that customers want more tangible choices. In this regard, Fitbit and Apple are the only brands with presence in brick and mortar stores.
When it came to the market share in terms of units sold by individual brands, Xiaomi led the pack with 27.1 percent, its success owed to the uber-cheap Mi Band. Indian startup GOQii comes in at second position, with a share of 18.1 percent. GOQii's biggest selling points include the access to personal fitness trainers along with the already affordable band.
Fitbit clinched the third position with regards to the number of units sold, with 6.2 percent market share. However, the report states that the brand leads in terms of market value share, about 10 percent more than its closest competitor.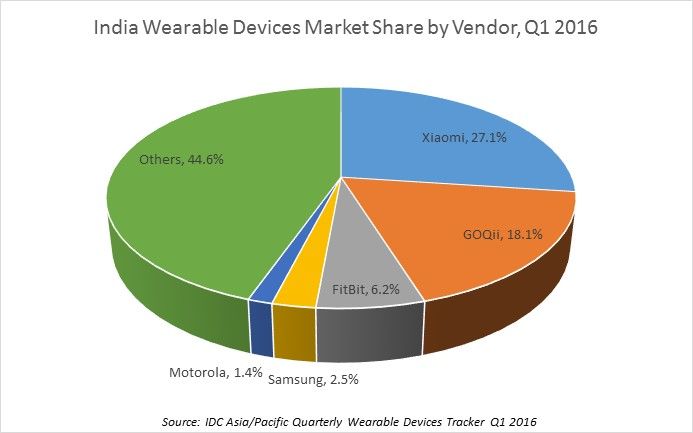 Samsung and Motorola had 2.5 percent and 1.4 percent of the market share respectively when correlated with units sold. However, dive deeper into the smartwatch category and Samsung actually has the highest numbers, with 20.4 percent market share and the Tizen-flaunting Gear S2 playing a crucial role. Motorola, on the other hand, had 11.5 percent market share in smartwatches.
Overall, a total of 400,000 wearables were sold in the first quarter, and IDC expects this number to increase in the near future. Key game changers will include Intex's Fitrist and Xiaomi's soon-to-launch Mi Band 2.

Source