"Higher megapixel counts, multiple cameras, and AI-based camera features are highly-desired features in smartphone cameras"
While the initial growth of smartphone cameras focussed on megapixel wars, there was a period in the middle that saw brands focus more on image quality and feature innovations instead. Now it looks like the megapixel wars are back. We're seeing the launch of sensors like Samsung's Bright ISOCELL GM1 (48MP), Bright ISOCELL GD1 (32MP) and Sony IMX586 (48MP). This is one indicator of how radical the smartphone industry is when it comes to innovating in the camera department. Of course, we don't need to tell you that dual- or triple-camera smartphones, like the one in the upcoming OPPO F11 Pro, have already become the norm these days. But instead of looking at what smartphone brands have been up to, we decided to go to the end users to gauge what THEY expect from smartphone cameras. Read on ahead to find out what more than 15,000 respondents wish for when it comes to imaging prowess of their phones.

Make those pixels count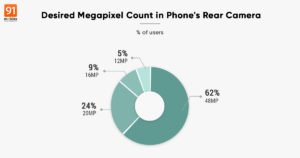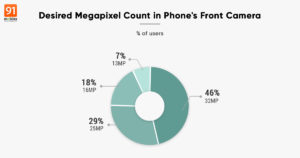 It's a long-standing argument whether more megapixels make for a better camera in smartphones. We decided to take the debate straight to our audience and asked them if the pixel count matters to them. We asked users to choose from 12-, 16-, 20- and 48-megapixel resolution for the rear camera. On the other side, the choices for the front camera were 13-, 16-, 25- and 32-megapixels. It comes as no surprise that most users voted for the megapixel from highest to lowest. It seems that the brands are on point with the consensus with 48MP sensors being the latest IT thing in the industry now, be it the Honor View 20, the new Xiaomi Redmi Note 7 Pro or soon-to-be launched OPPO F11 Pro.
Higher the resolution, better the camera?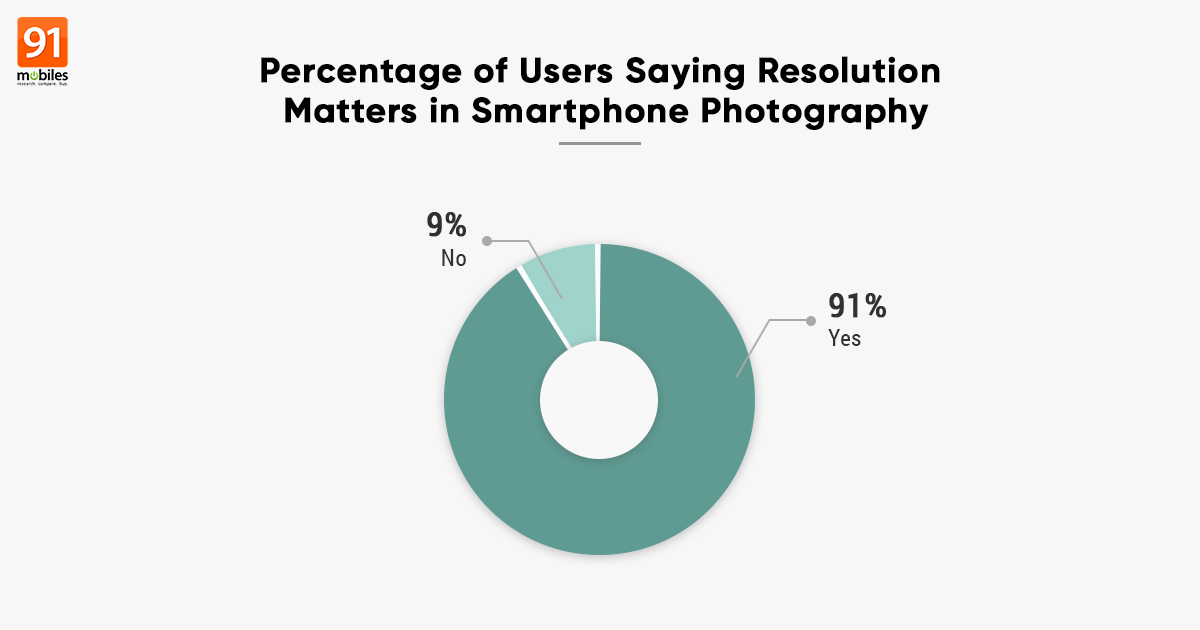 The question regarding megapixel count led us to wonder how much preference a prospective buyer gives to the resolution of the camera on a smartphone before making their decision. About 92 percent of the users voted in favour of a higher resolution on the camera smartphone. Considering higher-resolution images have a higher level of details and don't pixelate when zoom in, it seems users are increasingly looking to replace dedicated cameras with these pocketable smartphones.
Features that matter the most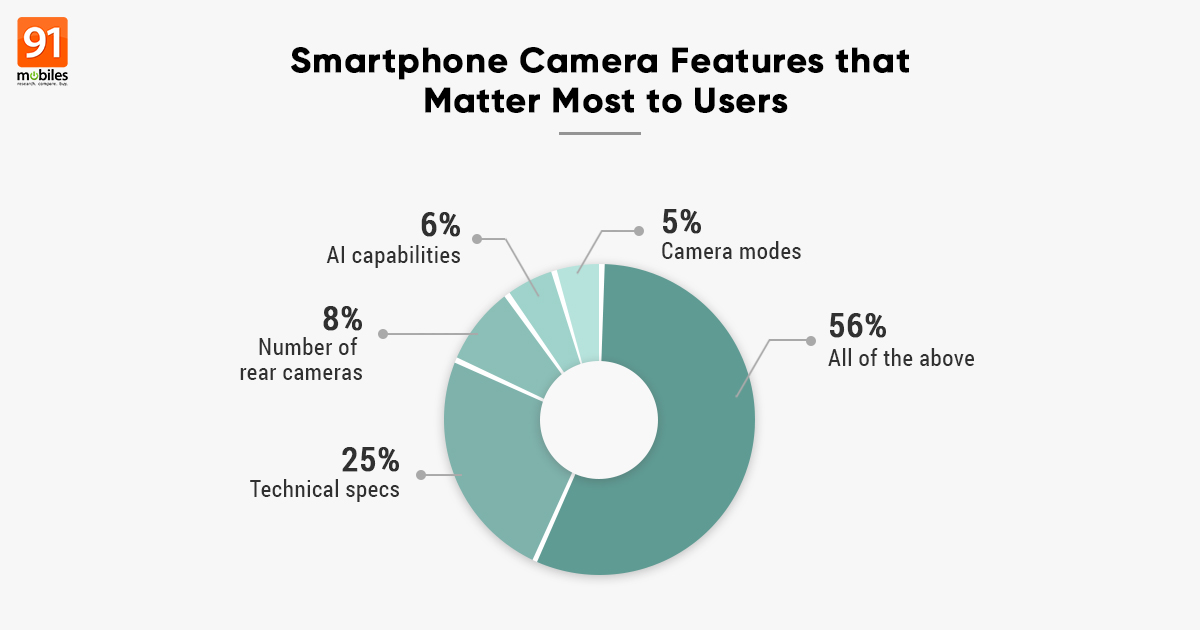 But is the resolution the only thing that matters? Well, you and we both know that's not the case, and hence it was important to know what exactly consumers look for in a phone to gauge its imaging prowess — no of cameras, technical specs, AI capabilities, a variety of modes, or all of them. Well, it turned out that our readers' response was unanimously in favour of all of them, which shows that consumers are becoming smarter. Overall, the OPPO F11 Pro seems to be one of the smartphones that can possibly meet all these requirements.
Innovations that users are most excited about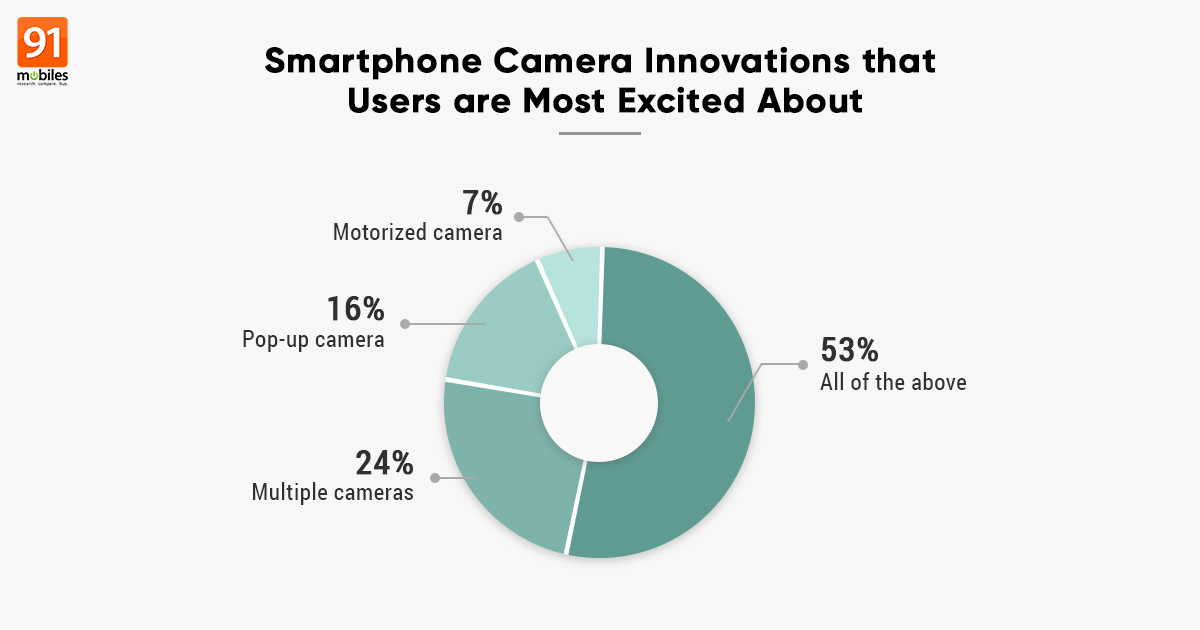 Core specs aside, what kind of innovations in the camera department excites the consumers? Whether it's the latest trend of rising cameras or a high-resolution setup that's a clever solution to achieve a high screen-to-body ratio or its multiple cameras? Well, it seems users are looking for everything, which means that brands have to work hard to satisfy them. While we already have the Honor View 20 that ticks many of these boxes, Xiaomi also has a new contender in the form of the Redmi Note 7 Pro that offers a 48MP camera. The upcoming OPPO F11 Pro seems to have it all, as it's expected to offer a high-resolution, rising setup for its camera.
Factors that affect low-light imaging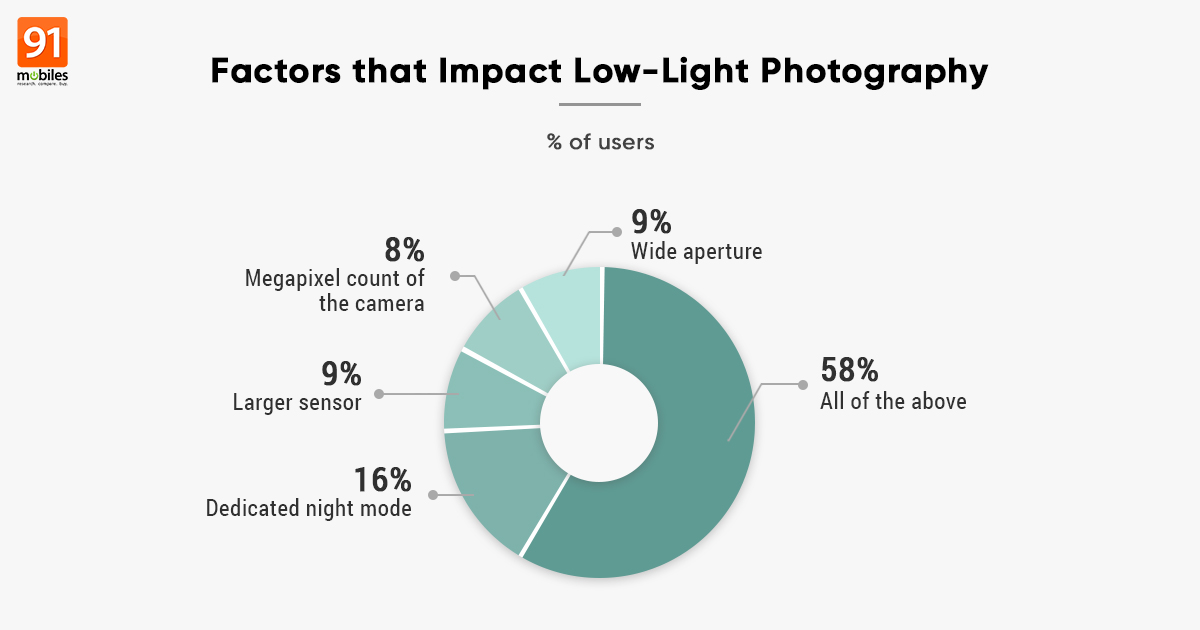 While most people talk about images captured in the daylight, low-light imaging performance is often ignored. So, we asked our readers what factors do they think improves the low-light imaging on a smartphone. While the answer, once again, was a resounding yes to "all of the above", with a number of users also choosing a dedicated night mode option. An equal number of users voted for a wider aperture size and a larger sensor for enhanced night-time imaging. The purported launch of the OPPO F11 Pro, equipped with a 1/2.3 image sensor, F1.79 aperture and AI algorithm for optimal low-light photography, ticks all these boxes.
How important are AI-backed features?
Lastly, we asked our users how important is AI-backed features in the camera smartphone, which has now become a standard on most phones. And as is the trend, 47 percent users voted that they consider it to be an extremely important feature. At this point, it's worth mentioning that while most brands use AI as a buzzword, only a select few of them like Huawei and OPPO have been able to get it right.
What is
AI Ultra Clear Engine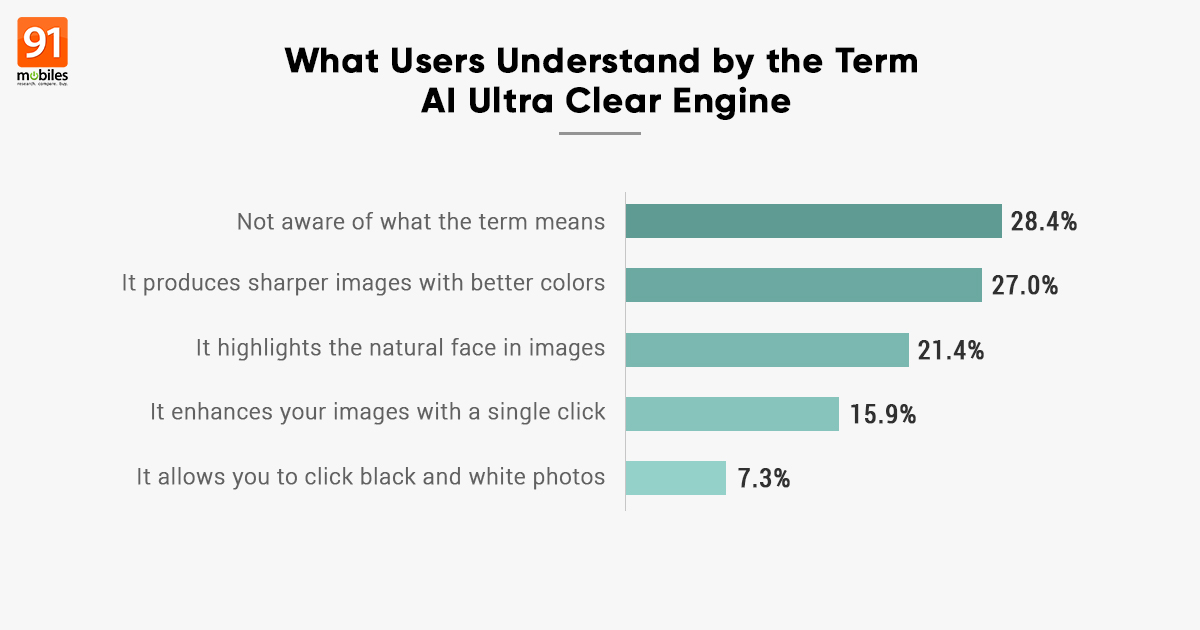 AI Ultra Clear Engine enables sharper output with vibrant colours, and while a majority of people weren't aware of what this term means, following them were those who were able to get it right. Following that up are the people who consider that this feature highlights the natural face, and they are also correct.
Based on these insights, it wouldn't be wrong to say that as the market matures with the launch of feature-rich phones, including the imminent arrival of the OPPO F11 Pro, consumers are going to turn all their focus towards powerful camera capabilities.