"You'll have to be in the TestFlight program to play with the feature"
Apple introduced Memoji stickers at this year's WWDC. These are basically just sticker versions of your Memojis. And while one could use them in a lot of places, WhatsApp is still not one of them. However, a WhatsApp beta for iOS is rolling out today and brings support for Memoji stickers. The new update comes with version 2.19.90.23 for those who are in the TestFlight Beta Program.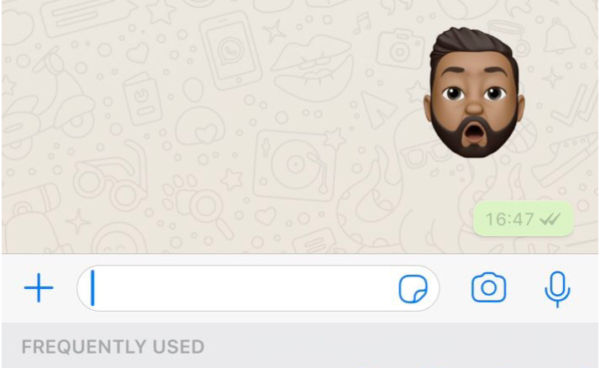 According to WABetaInfo, another minor change is that Facebook has added the 'WhatsApp from Facebook' label to this latest iOS version of WhatsApp. The tag can be seen in the settings menu and was also pushed on to the Android beta a while back. This is part of the company's drive to eventually unify all its apps to create a giant cross-platform messaging service. For now, these are the only two things that the beta has to offer right now.

WhatsApp has also been working on introducing a Boomerang feature for both iOS and Android but it's developmental stage. As you might have seen on Instagram, the Boomerang feature allows users to loop a video. When it is ready, WhatsApp users will be able to use it on their status and videos shorter than 7 seconds. The feature is first expected to arrive on iOS like so many other features. In a beta update for July, WhatsApp removed the ability to save and export profile pictures of contacts. Also, it added a pin alert notification in the messenger for occasions when messages got delayed due to connectivity issues. As for Android, users just recently received the fingerprint unlock feature which was there for iOS for more than two months.