The popular instant messaging platform WhatsApp received a bunch of new features in 2021. We have handpicked 9 popular features that have changed the way we use WhatsApp. The list includes a WhatsApp voice and video calling feature for PC users, multiple device support, disappearing photos and videos, and a banner reminding of the new WhatsApp policy, among other things. All these features are available to all devices running Android 4.1 or above and iOS 10 or later. So, without any further ado, let's take a look at the new WhatsApp features that made their way to the platform this year:
WhatsApp new features in 2021
1. Multi-device support
WhatsApp made the messaging platform more convenient to use, with multi-device support, this year. What this feature can do is allow you to access WhatsApp on a laptop/ PC without the need for your primary device. Here's how this feature work:
Open the WhatsApp –> tap on the three-dot icon (gear icon, if you are on iPhone) –> Choose Linked devices
If you are doing this for the first time, a message that you can use WhatsApp on multiple devices without connecting your phone to the internet will pop up on your screen
Select Ok to continue
Tap on 'Link A Device'. Enter your WhatsApp pin, if asked
Now, go to your computer and open WhatsApp Web or desktop app
Scan the QR code through your phone
That's it! You will now be able to send and receive messages directly from your computer. This will work even if your smartphone is not connected to the internet. However, for security reasons, linked devices will be able to receive and send messages up to 14 days after the main smartphone goes offline. You will need to reconnect the main smartphone once in a while to continue using WhatsApp on PC.
2. WhatsApp call from desktop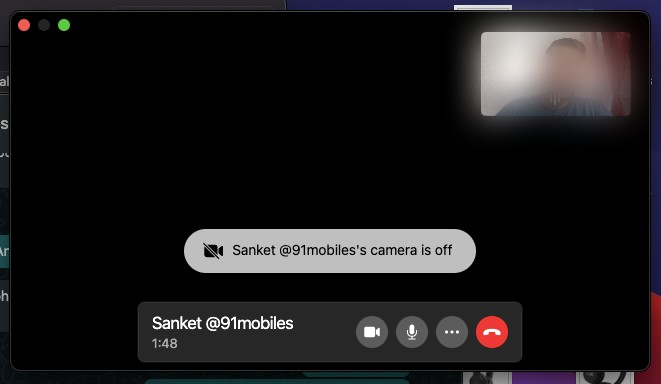 It was the much-anticipated feature from WhatsApp. The WhatsApp voice and video calling feature was only available on the mobile app until last year when the company started rolling out to a handful of desktop users. Now, everyone with the WhatsApp desktop app can make voice and video calls using the big screen. Right now, you can only make one-on-one voice and video calls to WhatsApp contacts from the desktop. The support for group voice and video calls will be added in the future update, suggest reports. Similar support for WhatsApp Web hasn't been added yet.
Read more:
3. Mute videos
WhatsApp now allows users to mute videos before sharing them. This is likely to avoid the embarrassment users face playing a video with full volume at a gathering. To mute videos –> go to the WhatsApp contact or Status screen and tap on Add to my status –> tap the Camera icon or go to the gallery to choose the video –> WhatsApp opens a preview of the video along with editing tools –> look for the mute audio icon, placed below the progress bar for the video –> tap to mute the audio and proceed to either send the video to a friend or a group or just upload it as your WhatsApp Status. That's it!
4. WhatsApp Web, desktop app face and fingerprint unlock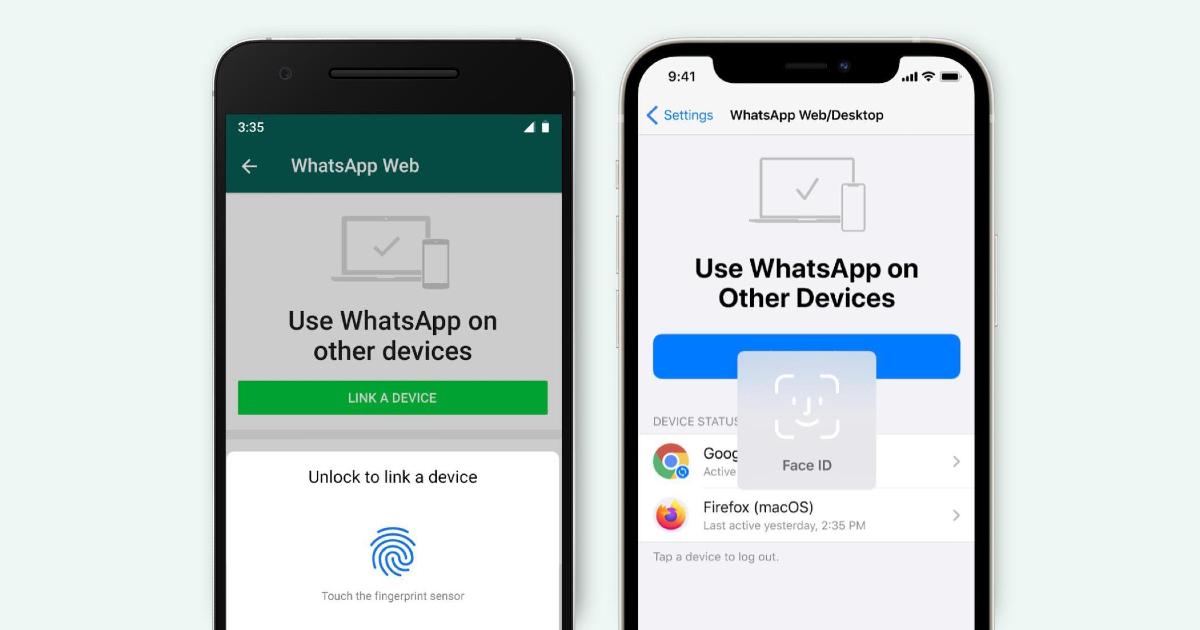 WhatsApp added a layer of security for its desktop app and web recently. The company has introduced face and fingerprint unlock when linking devices to prevent unauthorized access. Before this change, one was taken straight to the QR code scanner that allows WhatsApp to be run via a browser/client. To enable this feature, open WhatsApp on your phone –> go to 'More options' or 'Settings' –> tap WhatsApp Web/Desktop and link a device –> activate the biometric authentication from the following screen. The feature is available to both Android and iOS versions of the messaging platform.
5. WhatsApp View Once feature
This is the extension of WhatsApp's disappearing message feature, which was exclusive to text messages. You can now send disappearing photos and videos on WhatsApp with the View Once feature. The feature can be accessed at the time of sending a particular image or video to the chat. Once the image/ video is viewed by the recipient, it would automatically vanish. This is extremely useful when you don't want others to save the content on their mobile phones. However, it's worth noting that the recipient can take a screenshot or screen recording of the media before the image/ video disappears. Therefore, WhatsApp suggests that you send photos or videos with View Once enabled to trusted individuals.
6. Ability to transfer chats from iOS to Android
In 2021, WhatsApp also made it easier for users to transfer chats from iOS to Android. There is no need to look for paid apps now. As long as you have an Android 12 device or a Samsung phone running on Android 10, along with USB Type-C to lightning cable, you can transfer all your WhatsApp data from iPhone. You can learn about the process here.
Having said that, the process doesn't involve easy WhatsApp portability from Android to iPhone. We can expect it in subsequent updates, but there is no word on the timeline yet.
7. Voice message preview
This is another new WhatsApp feature that was rolled out in 2021. The voice message preview feature allows users to play, pause, and listen to their voice message before sending them. Earlier, users did not have the option of playing back the voice messages as they had to be recorded and sent immediately.
8. No status updates for unknown
This is the latest, and probably, the final feature that has been rolled out by the firm for 2021. With it, unknown numbers will not be able to see your last seen and online status. While no status update for unknown numbers won't really alter anything between the contacts you regularly communicate with, it'll prevent stalkers, including third-party apps, from logging in your last seen and online status.
9. Banner reminding you of WhatsApp's new policy
Not a feature technically, but you may have seen it pop up on your WhatsApp app every now and then. The company rolled out an update earlier this year that added a banner for users to accept the new WhatsApp policy. The messaging platform wants users to share their phone numbers, device ID, rough location, and transaction data, among other things, with Facebook and its subsidiaries. The new policy will come into effect after India's Personal Data Protection Bill is passed, WhatsApp told Delhi High Court back in July. Those who won't agree to the new policy will be listed as "inactive" and these inactive accounts can be deleted after 120 days.