"Call waiting allows users to receive a WhatsApp call while they are on another call and the feature is now rolling out to WhatsApp for Android"
WhatsApp for Android is now receiving call waiting support a week after the feature made its debut on WhatsApp for iOS. WhatsApp call waiting allows users to receive voice calls while they are already on another call. Until now, there was no provision to show 'call waiting' notification when someone is trying to call while the receiver is in the middle of another call. The caller, however, does get to know that the receiver is 'on another call'. The WhatsApp call waiting support feature was previously exclusive to iOS users but is now rolling out to WhatsApp for Android with the update version number 2.19.357. It seems to be available for all via Google Play Store.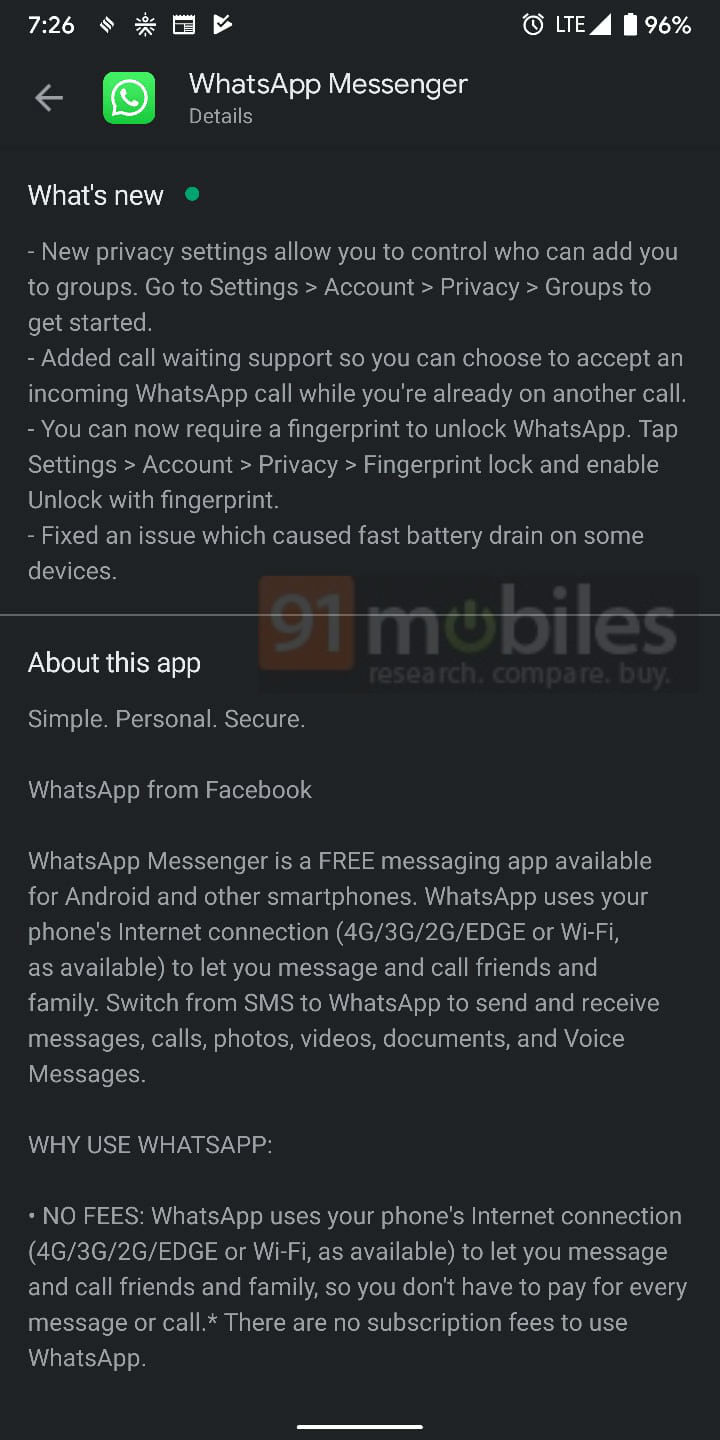 The new WhatsApp 2.19.357 update changelog for Android also reiterates new privacy settings that allow you to control who can add you to groups and a fingerprint to unlock WhatsApp. The features are not new, but they now seem to be rolling out to a wider audience. Additionally, WhatsApp has "fixed" an issue, which caused fast battery drainage on some devices. This comes after several OnePlus and Xiaomi users complained that the messaging platform is severely draining their battery. Hopefully, the update will bring slight relief to the customers.
Next up, we can expect WhatsApp to roll out its much-awaited dark mode. The company has been working on the feature for quite some time, along with support for Netflix trailer playback, Blocked Content Notice, and Group Blocked Contact features. We'll keep an eye on these features and update you as soon as they hit the App Store and Google Play Store for respective devices. So keep watching the space.