Highlights
Coronavirus-related WhatsApp hoaxes have been doing the round for the past 2 months
A fake forward also claims Indian government is spying on you through WhatsApp
People still fall for some of the WhatsApp hoaxes that have been around for years
From time to time, we all receive WhatsApp forwards that either look too good to be true or a little too outlandish but plausible — in both cases, they turn out to be fake. While many a time these messages are harmless and can be simply ignored, there are some messages out there that can get you into some serious trouble. Today we will be debunking some of the most popular and dangerous WhatsApp hoaxes. If you come across any of these in future, please be very careful and do not follow the instructions that are indicated in these messages. Now lets jump right into the list.
1. Ban on COVID-19 messages by the government
There has been a new fake WhatsApp message that says India's Ministry of Home Affairs has made it a "punishable offence" for anyone to publish posts regarding the COVID-19 coronavirus on social media. The claim has since been dismissed as false by India's official Press Information Bureau.
2. Redesigned Indian map is 4 years old
A WhatsApp message that has been recently forwarded a lot claims that an NRI CEO of a US company redesigned India's map to show how different countries' population is equivalent to the populations of different states in India. In the post, it is claimed that he did this to show his workers how India is seemingly handling COVID-19 issues at such a large scale that is at par with the issues handled by these many countries combined. The message based on this same forward reads:
"This is Indian map redesigned by an American CEO where he marked the Indian states' population which is almost equal to population of some of the countries. He tried to explain to his employees that India is indirectly handling COVID-19 situation of so many countries. It's about the management of the problem in an efficient manner. He praised Modiji in this unique way. The world is recognising efforts of Modiji but some insider slaves and traitors are still criticising Modiji of mismanagement of COVID-19 in India."
This entire story is fake as the map can be traced back to a tweet in 2016, as reported by The Print. Considering the whole story gives it an angle related to coronavirus, it is clearly a work of fiction.
3. WhatsApp becoming a paid app
This rumour has been doing rounds ever since WhatsApp became a mainstream messaging app and, even in 2020, it does not seem like this hoax will go away anytime soon. Like all ill-intended hoax messages, the one circulating about WhatsApp becoming a paid app suggests that if the receiver does not forward the message to their entire contact list, they will have to pay Rs 499 for reactivation of their account. Here is what the message, shared by TheNewsMinute, reads:
"WhatsAapp will be off From 11.30pm to 6:00am daily. Declared by central govt. Message from Narendra Modi (PM). We have had an over-usage of user names on WhatsApp Messenger. We are requesting all users to forward this message to their entire contact list. If you do not forward this message, we will take it as your account is invalid and it will be deleted within the next 48 hours. DO NOT ignore my words or WhatsApp will no longer recognise your activation. If you wish to re-activate your account after it has been deleted, a charge of Rs 499 will be added to your monthly bill. We are also aware of the issue involving the pictures updates not showing. We are working diligently at fixing this problem and it will be up and running as soon as possible. Thank you for your cooperation from the Modi team. WhatsApp is going to cost you money soon. The only way that it will stay free is if you are a frequent user i.e. you have at least 50 people you are chatting with. To become a frequent user send this message to 10 people who receive it (2 ticks) and your WhatsApp logo will change colour. Send this to 8 people to activate the new WhatsApp."
WhatsApp has always been a free-to-use app and if you receive such a message, you can conveniently ignore it. In fact, as a golden rule, if you read the words "Forward this message to your contacts to avoid…" you can stop reading the received message and delete it right away as it is most certainly a hoax.
4. Indian government is spying on you through WhatsApp
There was a WhatsApp forward circulating some time back that suggested that WhatsApp read receipts were somehow related to Indian government's actions regarding your messages. To be precise, the forward under consideration said that if you get three blue ticks on your message, it indicates that the government has taken a note of your message. If the message had three ticks and one of them was red, it was suggested that government could take action against you. Three ticks with two red were said to mean that government is then screening your data and finally, all three ticks being red were suggested to mean that government has already initiated action against you.
Considering that most people are familiar with WhatsApp read receipts, this might sound alarming right away. However, this was a complete hoax and if you ever get such a message, feel free to ignore.
5. WhatsApp Gold
This is probably one of the most popular WhatsApp hoaxes that surfaces time and again. In a message, the sender mentions how WhatsApp Gold, which is claimed to be a special version of WhatsApp meant for celebrities and comes with hidden features, has been leaked. This message is accompanied by a malicious link that can expose you to malware or leak your personal information in certain cases.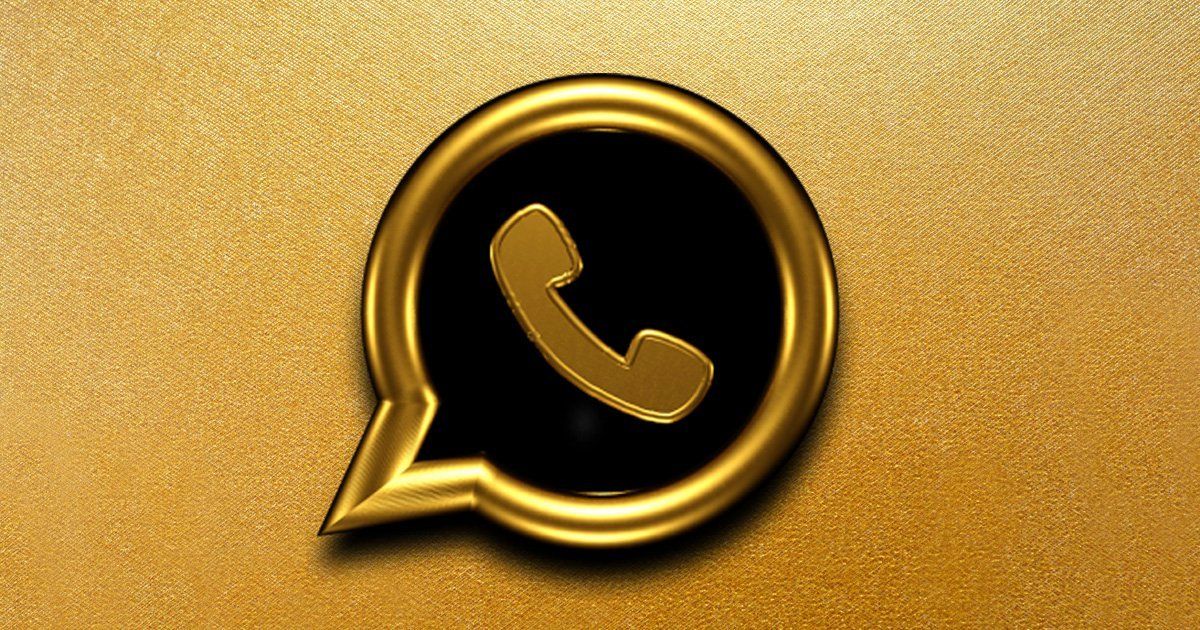 The message reportedly read: "Hey Finally Secret WhatsApp golden version has been leaked, This version is used only by big celebrities. Now we can use it too."