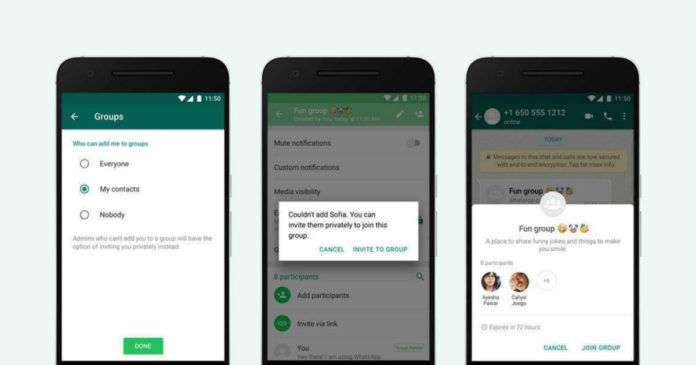 "WhatsApp's new group privacy settings prevent users from being added to groups without their consent"
After testing it for a while on iOS, WhatsApp is finally rolling out new privacy settings for groups which will put a stop to users being added to one without their consent. This new feature will give users the ability to decide who can add you to groups. However, users can also keep the group joining invitations open if they wish to.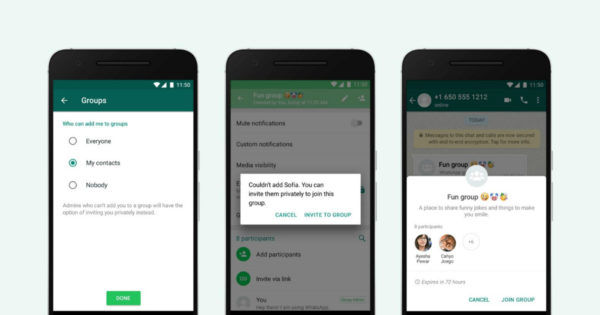 To enable the new group privacy setting, head over to Settings page in the app, then to Accounts > Privacy > Groups where users will be present with three options: 'My Contacts', or 'Everyone' or 'Nobody'. My Contacts allows only contacts in your address book to add you to groups. 'Nobody' means you'll have to approve every group to which you're invited, while 'Everyone', as the name suggests, lets anyone to add you to groups. Thanks to these new features, users will have more control over group privacy and group messages they receive.
WhatsApp says these new privacy settings will begin rolling out to a select few users starting today and will be available to everyone worldwide in the coming weeks, but doesn't mention any specific date. This is a neat new addition to combat the spread of fake news and will prevent users from being added to groups they don't want to be a part. The company off late has been focusing on privacy and eliminate the spread of fake news, especially in India.