"While dark mode enhancements are being offered on Android as well, iOS is getting more features with Netflix playback, multi-stage dark theme and more."
WhatsApp has received its latest beta update, which has shed more light on the type of features that are going to arrive soon for the billion-odd installs of the app across the world. According to WhatsApp update tracker WABetaInfo, WhatsApp's latest beta on Android and iOS brings progressively intuitive dark mode optimisations, while other features are in tow as well. The chat application is reported to be experimenting with dark mode features extensively of late, and in recent times, is expected to bring a comprehensive theme makeover to its platform.
On iOS, the changes that have arrived in beta seem to be more extensive. Here, iOS is said to be recieve a three-step dark mode implementation in the near future, of which two steps have been implemented in the latest beta. By the sound of things, WhatsApp's multi-step dark theme appears to be similar to Twitter's dark theme and 'Lights Out' modes, wherein the latter is reserved for phones with OLED displays. Darker themes running on phones with energy-efficient displays help consume even lesser battery, hence working to improve the overall user experience over and above the cosmetic implementation. With WhatsApp, the lighter dark mode shade looks more like a darker shade of blue, which will help general legibility at night, without causing much eye strain.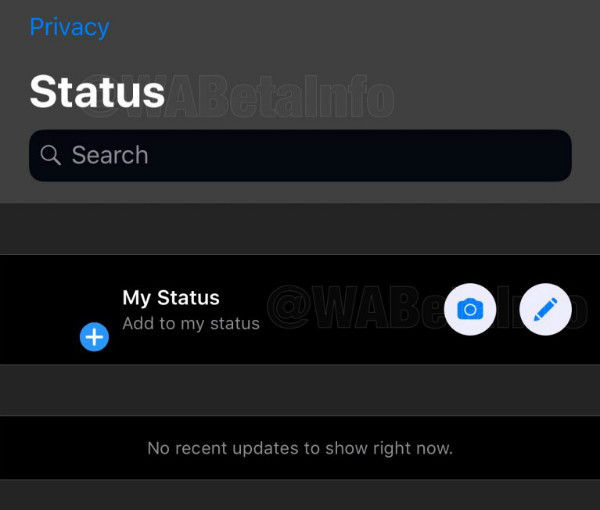 On iOS, WhatsApp is also said to be implementing a new feature that plays Netflix trailers directly inside the app. This would occur similarly to the way how YouTube videos can be played within the WhatsApp interface itself (as a picture-in-picture video mode), but will only work for trailers, and only when a link is shared from Netflix to WhatsApp. Despite the niche use case, the latest beta feature continues WhatsApp's ambition to become a multi-functioning communications suite. As of now, the feature appears to be headed only for iOS, although a later rollout to Android's beta version cannot be ruled out.
Talking of which, WhatsApp's latest beta for Android has reportedly brought in a new, dark splash screen to the beta version. The second incremental upgrade is a slightly different colour shade for the lock icon, making it more visible against dark backgrounds. The range of updates coming to WhatsApp for Android, hence, appear to be more incremental for now, and it will be interesting to see how the company goes about maintaining the balance of new features across both iOS and Android.