Highlights
WhatsApp is aiming to

slow the spread of misinformation with the new feature

Frequently forwarded messages can only be forwarded to one chat at a time

The limit will kick in once a message has been forwarded more than five times
As the COVID-19 pandemic wreaks havoc around the globe, it is imperative that information regarding the spread of coronavirus come from trusted sources otherwise it can lead to unnecessary panic amongst the masses. In the age of social media, a simple WhatsApp message containing unverified or inflammatory information and circulated in several groups could spell disaster. To counter this, the Facebook-owned instant messaging platform is now rolling out a new feature that will slow the spread of misinformation.
WhatsApp has announced that it will be setting a new limit wherein frequently forwarded messages can only be forwarded to one chat at a time. The company says that this limit will kick in once a message has been forwarded more than five times. A similar step had been taken by WhatsApp back in January as well when a global limit had been set on forwarded messages to constrain virality.
For India, WhatsApp has a MyGov Corona Helpdesk on the messaging app in partnership with the government.
Apart from this WhatsApp's beta version also has a way for users to check the authenticity of claims forwarded on the platform. This will involve putting a magnifying glass icon next to these frequently forwarded messages. Upon clicking it, the forwarded message can be sent for a web search where they can find news results. The feature is currently under testing and limited to only beta users — WhatsApp will let users know when it will roll out the feature on a stable update.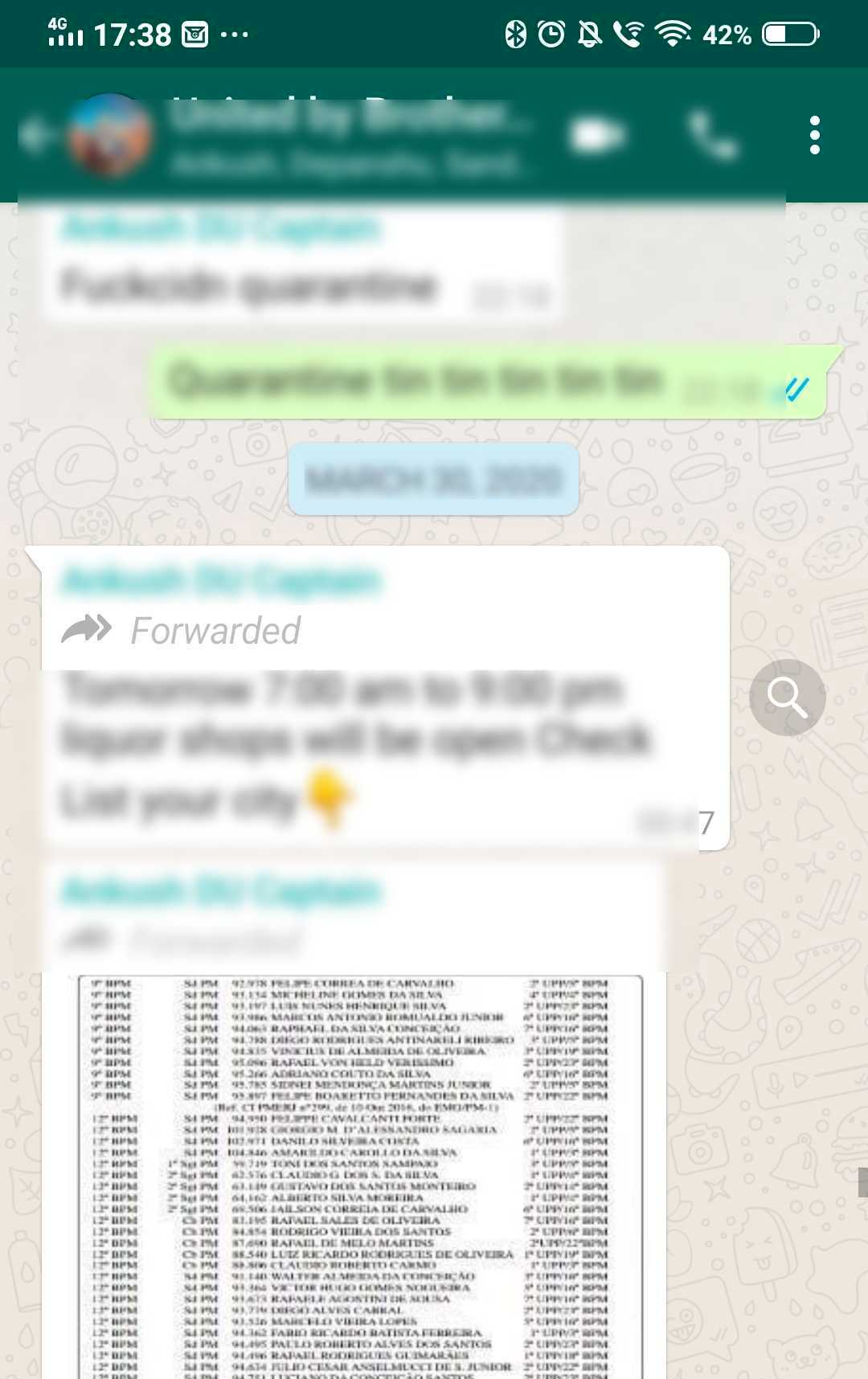 In its fight against Coronavirus, WhatsApp has also set up a WhatsApp Coronavirus Information Hub in partnership with WHO, UNICEF, and UNDP. For India, WhatsApp has a MyGov Corona Helpdesk on the app in partnership with the government. The company has also provided a grant of $1 million to IFCN to step up fact-checking services on WhatsApp and bring additional local fact-checkers on WhatsApp.