"The payments service by WhatsApp doesn't comply with the data localisation policy in India"
According to a new report, WhatsApp's payment service, i.e. WhatsApp Pay, will most likely not make it to India. The Reserve Bank of India has apparently sent a letter to the Supreme Court stating that WhatsApp Pay doesn't comply with India's data localisation norms. The report from Times of India also reveals that the RBI had contacted the National Payments Corporation of India (NPCI) to not allow the deployment of WhatsApp's payment service in the country. NPCI is the organisation that takes care of the retail payments sector using the Unified Payments Interface (UPI) in India.
The Supreme Court asked the RBI on November 6th to provide an update on the status of WhatsApp's data localisation compliance. This is bad news for WhatsApp as the UPI platform is doing really well in the country and recently crossed a billion transactions a month. India is one of the largest markets for Facebook-owned WhatsApp, and while it had rolled out the Pay feature to a select few users last year, it won't be able to launch the service in its entirety.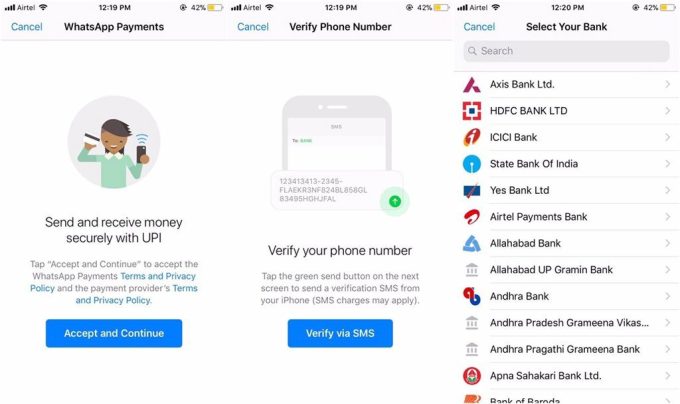 WhatsApp has been facing roadblocks since the beta rollout of its UPI-based payment service last year. The RBI asked WhatsApp to store all the payment-related data in the country and Facebook has been trying to make it possible ever since. However, it looks like that hasn't happened yet, and RBI couldn't wait any longer. As mentioned earlier, India is a big market for WhatsApp and it has over 400 million monthly active users. Since February last year, the WhatsApp's payment service has been limited to just 1 million users.
The Facebook-owned messaging platform currently stores the payments data outside of the country, and the RBI doesn't want that. As per the RBI, WhatsApp is storing details such as transaction ID, reference number, etc, outside India. Other data such as application logs, screenshots uploaded by the customer, emails, etc, are stored with the WhatsApp support team for 90 days. These queries could contain screenshots of the transaction ID and other payment details. The apex bank of India had told the NPCI that the payments service cannot go live in India if these requirements aren't met.