"The feature doesn't require users' link their accounts. Instead, it's making use of the iOS and Android data-sharing API"
WhatsApp is said to be testing a feature that'll let users' share their Status updates to Facebook or Instagram as well as services like Gmail or Google Photos, according to The Verge. Notably, WhatsApp doesn't require users' link their accounts to use this feature. Instead, the app makes use of the iOS and Android data-sharing API. This means the data is transferred between the apps right on-device. Even if the Status is shared on Instagram, which is another Facebook-owned product, Whatsapp says that these two post updates would be considered as two separate events in Facebook's system and will not be linked.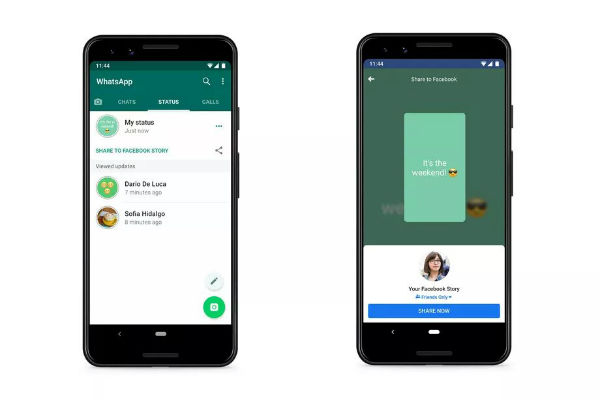 However, there is no option to share Status updates to another service automatically; instead, it will be the users' choice. WhatsApp needs to tread cautiously, considering the way service is being used, mostly because of its private nature compared with its parent company. WhatsApp promised not to share user data with Facebook and said that it would function independently, right after its acquisition. However, in 2016, the company changed its policy and said that it would start sharing user data with Facebook to push targeted ads. WhatsApp status currently has over 500 million daily users, and the company confirmed it'd begin to showing ads starting next year.
Earlier this year, Facebook said it would integrate its messaging services — WhatsApp, Instagram and Messenger services via a standard backend. Although it said that it'd be implementing end-to-end encryptions, it surely is a risky business. While this would definitely boost Facebook's advertising business, it remains to be seen how billions of users would react to the service when released.