"With WhatsApp's Picture-in-Picture feature, users of the web client would no longer have to leave the messaging window to watch a video"
WhatsApp has started rolling out a new update for its web client. The WhatsApp Web update adds a Picture-in-Picture (PiP) feature, which is already present for Android and iOS smartphone users. With the new feature, those who the popular messaging app on desktop web users will now be able to watch videos in a chat window while browsing through other chats.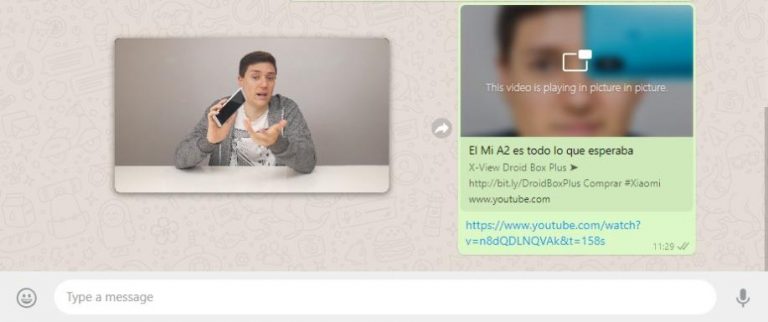 As per WABetainfo, a site that keeps track of new features of WhatsApp, the latest version of 0.3.2041 has bought this update to web users. Notably, the PiP feature only works with the video links that are received on WhatsApp. Upon clicking the link, the video would start in a tiny window with the chat and users can watch the video and chat with friends at the same time. If the users have not received the update, it can be installed manually too. It can be done in two steps – first clear the browser cache by pressing CTRL+F5 and then restarting the browser.
Along with this, WhatsApp is reportedly testing a new fingerprint authentication feature and a new Audio Picker section. Speaking about the authentication, it is said to work in a method that would only valid users to work with the app. The Audio Picker feature will make it easier to share audio files.