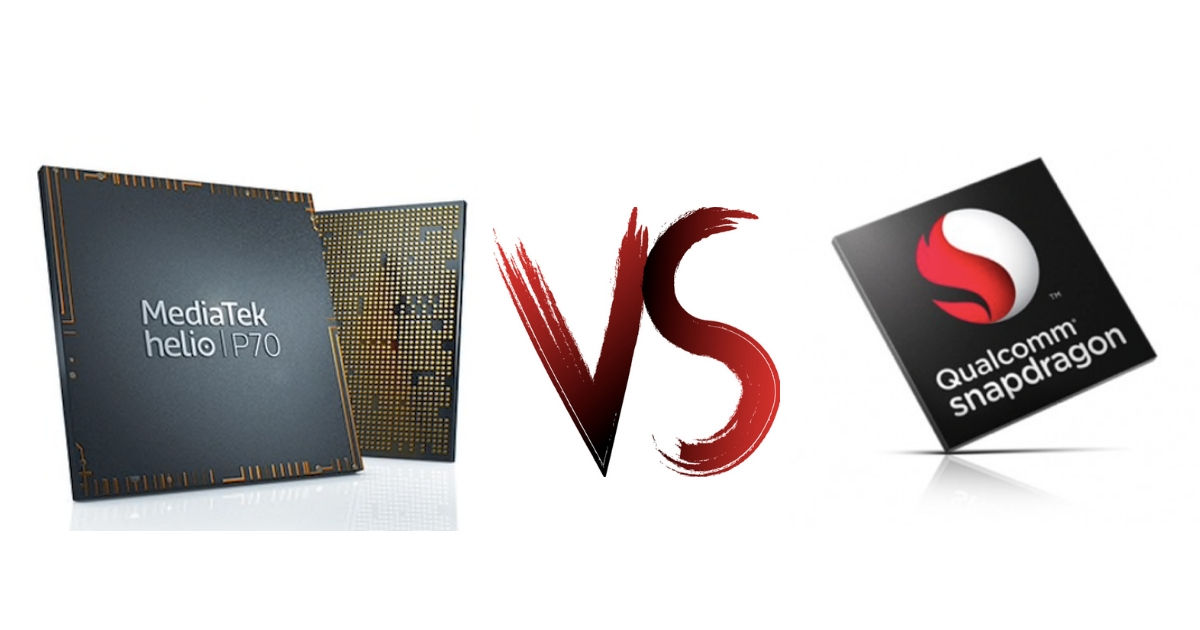 "If you're wondering which SoC offers better performance yet remains efficient in terms of battery consumption, then read on to find the answers"
After making a strong statement with the Helio P60 SoC, MediaTek introduced its successor in the form of the Helio P70 chipset in September last year. With powerful features, the processor gives a good competition to the offerings from its arch-rival Qualcomm, in the Snapdragon 6xx series.
Considering the SoC from Qualcomm in the mid-range segment is the Snapdragon 660, we're sure you'd be interested to know MediaTek's SoC stacks up against the former. So without wasting any time, let's jump into the comparison.
Specifications
Aspects
MediaTek Helio P70
Qualcomm Snapdragon 660
Process
12nm
14nm
CPU
4 x Cortex-A73, 2.1GHz, 1MB L2
4 x Cortex-A53, 2.0GHz, 1MB L2
4 x Cortex-A73 2.2GHz, 1MB L2
4 x Cortex-A53, 1.8GHz 1MB L2
Graphics
ARM G72 MP3 up to 900MHz
Adreno 512
RAM support
Up to 8GB (LPDDR4x)
up to 4GB (LPDDR3)
Up to 8GB RAM
Camera
3 x ISP
16MP @ 90fps Capture
16MP @ 60fps Preview
HW depth engine
2 x ISP
16MP @ 60fps
Video recording
Up to 4K videos
Up to 4K videos
APU
2 APU, up to 525MHz
HVX
Modem
Cat-13, 2CA with 256QAM
Cat-12, 3CA

Before we talk about real-life usage, let's compare these chipsets on the basis of their specifications. Starting with the Snapdragon 660, the chip is based on 14nm fabrication process and comes with the CPU clock speed ranging from 1.95 GHz to 2.2 GHz. The octa-core silicon features a 64-bit Qualcomm Kryo 260 CPU coupled with Snapdragon X12 LTE modem.
Along with that, the SoC gets a Qualcomm Spectra 160 image signal processor with support for Qualcomm's Clear Sight camera features. Diving further into the optics, the SD660 allows users to capture up to 4K Ultra HD videos at 30fps and in 1080p resolution at 120fps. To drive the graphics needs, the chipset comes with an Adreno 512 GPU. The Snapdragon 660 SoC supports up to 8GB of RAM.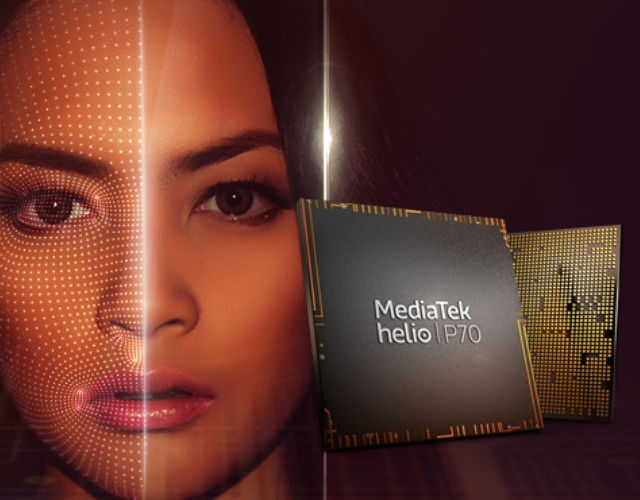 Moving on to MediaTek's Helio P70 chipset, the SoC is based on TSMC 12nm FinFET production process, which has been claimed to use up to 15 percent lower power than the 14nm-class products. The octa-core chip packs four ARM Cortex-A73 cores clocked at 2.1GHz, whereas the remaining four power-efficient ARM Cortex-A53 cores are running at 2.0GHz. The processor also packs a 4G LTE WorldMode modem. In terms of optics, the SoC allows for up to a dual-camera setup with a 24MP+16MP combination or a single sensor with up to 32MP resolution. If we talk about camera-specific features, there's facial detection and scene detection, hardware warping engine (EIS), anti-blooming engine, multi-frame noise reduction, real-time HDR recording and viewing, and PDAF among others. To drive the graphics needs, you get an ARM Mali-G72 MP3 GPU and there are multi-threading optimisations, as well as a focus on latency improvements in critical user areas to offer an improved gameplay experience.

On paper, both the chips seem to be at par with each other. But the fact that the Helio P60 features 12nm die size, the System-on-Chip from MediaTek promises more efficiency over the Snapdragon 660, which is based on the 14nm fabrication process.
Benchmarks
Benchmark tests often give a good gauge of the device's prowess. Starting with the holistic benchmark, i.e. AnTuTu, which rates the device for its overall hardware capabilities, the smartphone with the Snapdragon 660 SoC managed to score 1,07,390.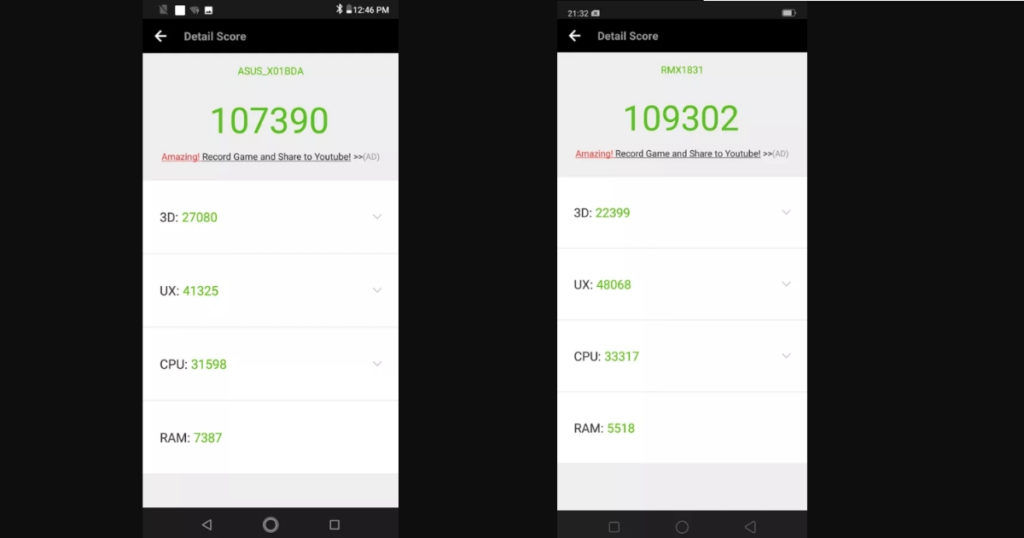 On the other side, the smartphone with the MediaTek Helio P70 chipset scored slightly better 1,09,302. Since we are comparing two chipsets, it would be unfair if we don't compare their Geekbench scores, which tests the processor's capabilities.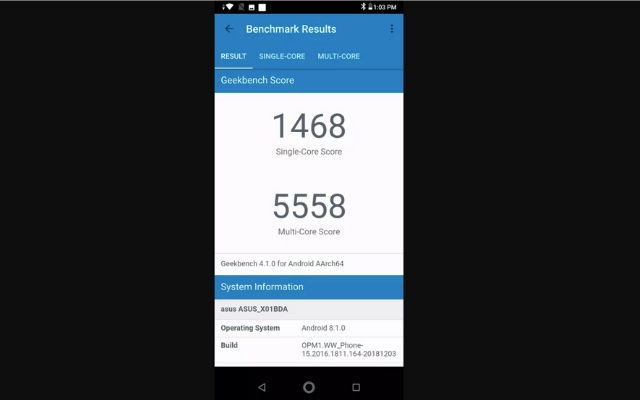 In the Geekbench 4, our device with the Snapdragon 660 SoC managed to fetch a single-core score of 1,468, and a multi-core score of 5,558.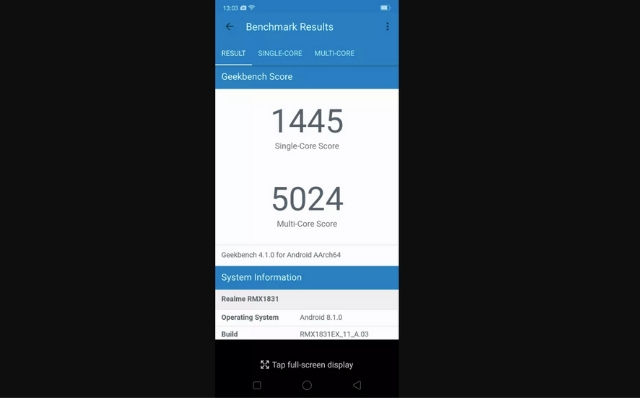 In contrast, the handset with MediaTek's Helio P70 chipset managed to get a single-core score of 1445, and a multi-core score of 5,024. This suggests that as far as single-core performance is concerned, both SoCs perform similarly, though in the multi-core test, MediaTek's offering seems slightly behind.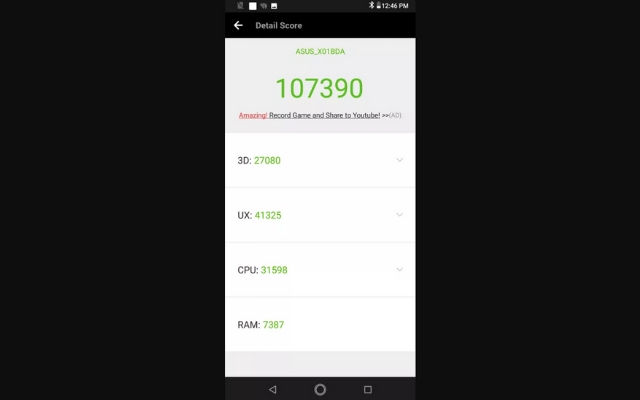 As you can see from the benchmark results, the smartphone powered by the P70 fared better in AnTuTu as compared to the phone using the SD660. And if we specifically talk about the processor's capability, then also, MediaTek's offering isn't far behind Qualcomm's SoC.
Battery-efficiency test
In our HD video loop test, where we run an HD video on loop till the handset runs out of battery, we found an interesting thing. The mobile with Snapdragon 660 SoC and a massive 5,000mAh battery managed to last around 19 hours, while the smartphone with MediaTek Helio P70 and a much smaller 3,500mAh battery managed to last around 16 hours. This goes to show that in terms of battery efficiency, Helio P70 is better than the Snapdragon 660 chipset.
Gaming test
As both these chipsets have been claimed to offer a smooth and efficient gaming performance, we decided to put them through our gaming test. For the uninitiated, in this test, we play a graphically-demanding game (in this case, PUBG) on the respective phones and check for the battery drain and the temperature change (using temp gun) after a period of 30 minutes.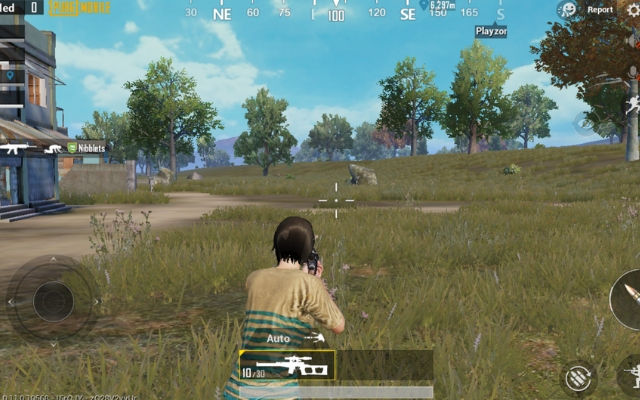 In our test, we found that the phone with Snapdragon 660 chipset lost around 6 percent battery and the surface temperature of the handset rose by around 5.2-degree Celsius. On the other hand, after 30 minutes, the smartphone with Helio P70 lost around 10 percent battery and the surface temperature of the phone rose by just 3.9-degree Celsius.
As mentioned earlier as well that these devices differ in terms of the battery capacity, both the chipsets seem to be at par in terms of actual battery drainage. But you can also see for yourself that the Helio P70 edges out the Snapdragon 660 with its thermal efficiency.
Real-world usage
To understand the performance offered by both these chipsets better, we used the respective handsets for a long duration. In this time, we found that both these chipsets offer good user experience and we did not face any particular issue during multi-tasking, navigating through the UI, or switching between the apps.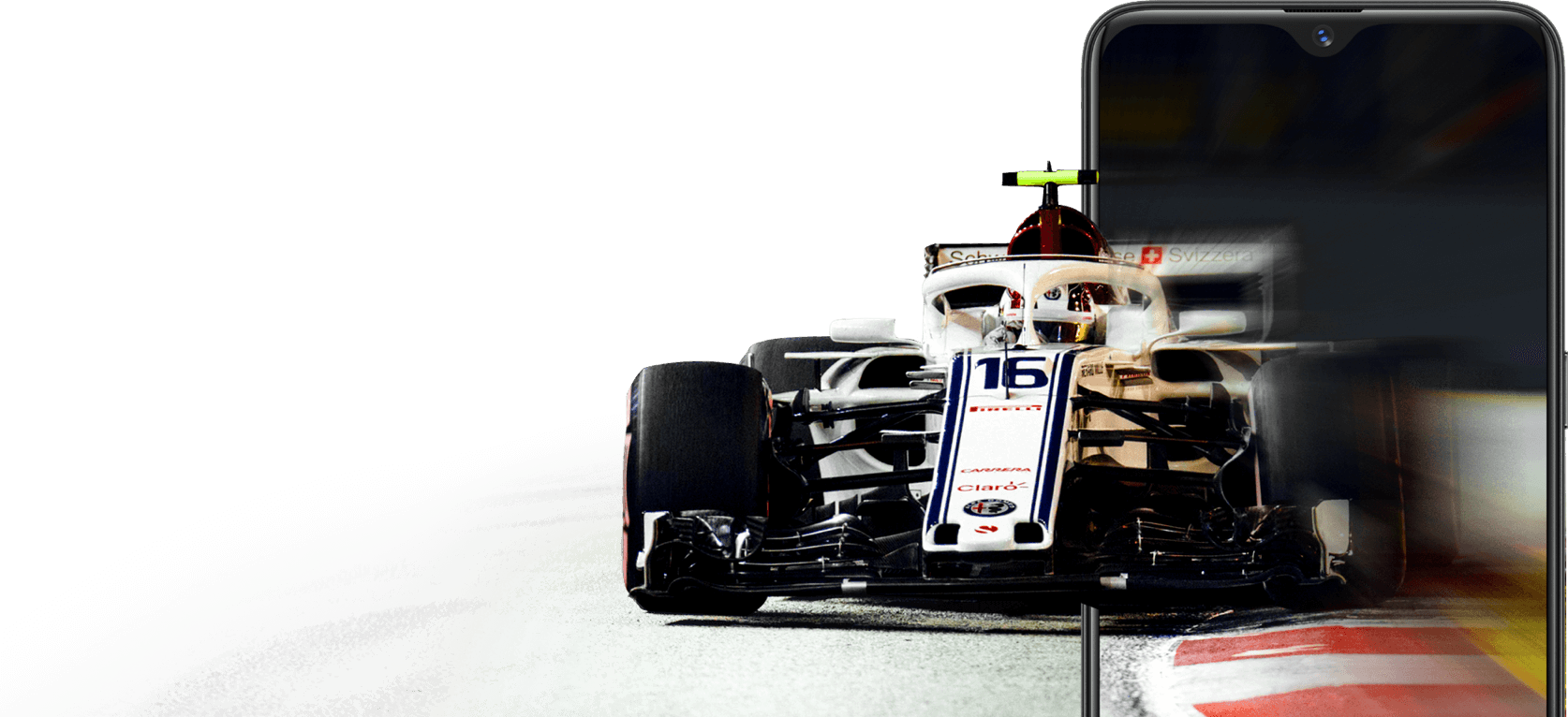 The transition animations within the platform were also smooth and we never experienced lag or stutter issues that could deteriorate the user experience. We did notice that the phone powered by the Helio P70 offered a tad better app opening times, though the difference is barely noticeable.
Bottomline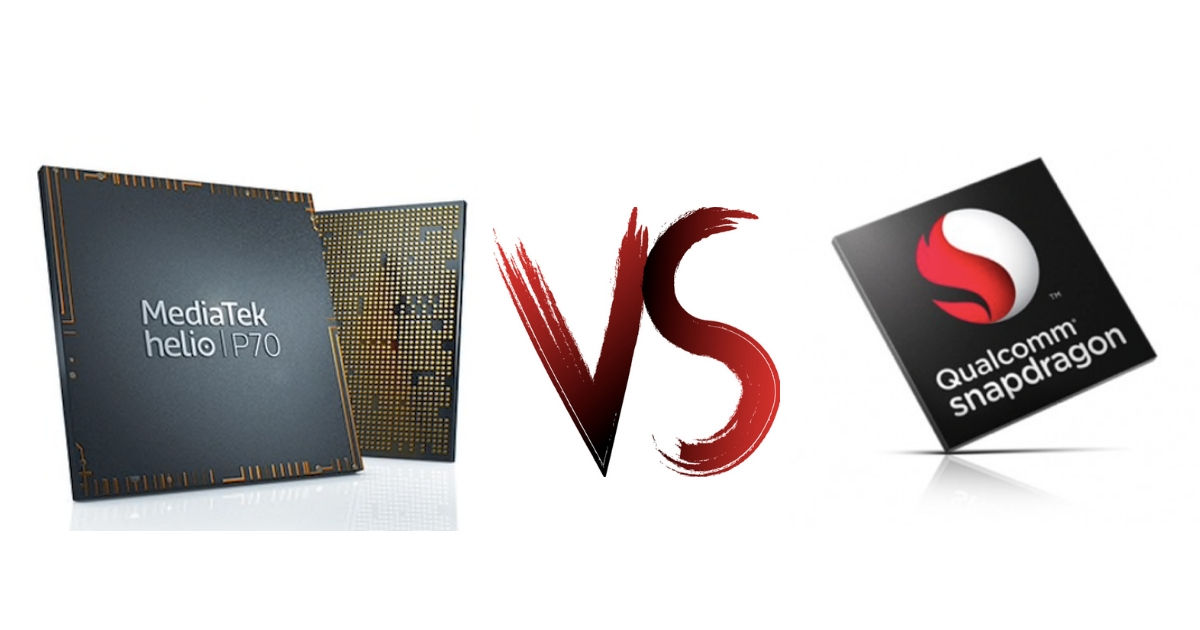 In a nutshell, as you may have noted by now, the Helio P70 slightly edges out the Snapdragon 660, thanks to its battery optimisations and even the overall benchmark score. Even in the gaming test, which puts the battery drain and thermal efficiency to test, the MediaTek processor proved to be marginally better than Qualcomm's offering.