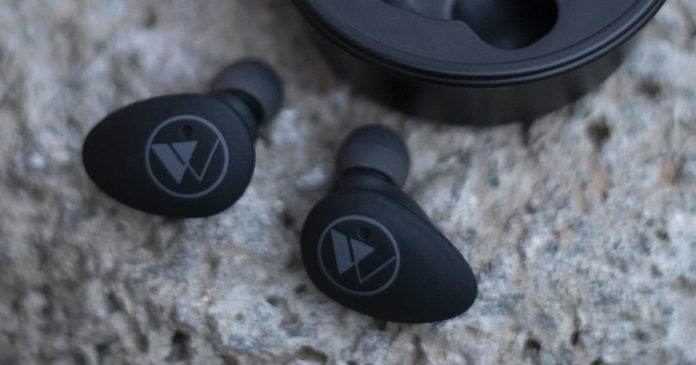 "The Wings Shells earbuds connect via Bluetooth 5.0, have IPX5 sweat resistance rating, and include an integrated microphone for calling."
The truly wireless category of earphones is seeing considerable action of late, especially in the affordable price ranges. The latest entrant is Indian company Wings Lifestyle, which has launched its latest product, the Wings Shells truly wireless earbuds at Rs 3,999. The product is available on Myntra and Amazon, and is up for sale already.
As with most inexpensive truly wireless earbuds, the primary selling point is the use of Bluetooth 5.0 in the earbuds. The latest Bluetooth standard, unveiled two years ago, was expected to bring improvements such as wider data broadcasting range, faster transmission speeds, and better bandwidth. This allows transmission of more information in lower latency, facilitating high resolution audio streaming via Bluetooth, which in return is the mainstay of products such as the Wings Shells.
In contrast to mono channel microphones in most inexpensive truly wireless earbuds, the Wings Shells actually uses a stereo channel microphone, which means you can hear calls from both the earpods, and not just one. Furthermore, it also gets a 'soft silicon finish', according to a press release, which should rid it of tacky plastic aesthetics.
In terms of audio specifications, the Wings Shells has a standard rated frequency range of 20Hz to 20kHz. It also has 16 ohm impedance, which is standard for any mobile-based audio product, and 94dB/mW audio sensitivity, making it in line with the sort of audio specifications that you would expect from audio products priced at this range.
As with every truly wireless earbuds, the Wings Shells too gets a charging and carrying case. The earbuds are rated for three hours of audio playback and the 650mAh battery of the charging case is rated for four full charges of the earbuds, giving effective playback range of at least 12 hours on a full charge. As per company data, the earbuds will take one hour to charge fully, while the case will take 1.5 hours for a full charge.
The rise of truly wireless earbuds have been gradual, but with Bluetooth 5.0 modems now becoming increasingly common and affordable, we expect to see more products such as the Wings Shells in the audio stores.