"iOS 13 is Apple's next-generation mobile operating software that will come pre-loaded with the 2019 iPhone models"
At the WWDC 2019 developers conference, Apple has announced the iOS 13, as expected. The Cupertino giant says it is the biggest ever update with tons of new stuff. In line with numerous rumours and leaks, Apple has finally introduced 'Dark Mode' for iPhones with iOS 13, along with new features such as voice control, a swiping keyboard, a revamped Reminders app, and improved Apple Maps. Like its previous iterations, iOS 13 will be headed to iPhones this fall, though not for iPads as iPadOS will be taking care of Apple tablets from now onwards. iOS 13 will support iPhone 6s and above as well as the new 7th get iPod touch.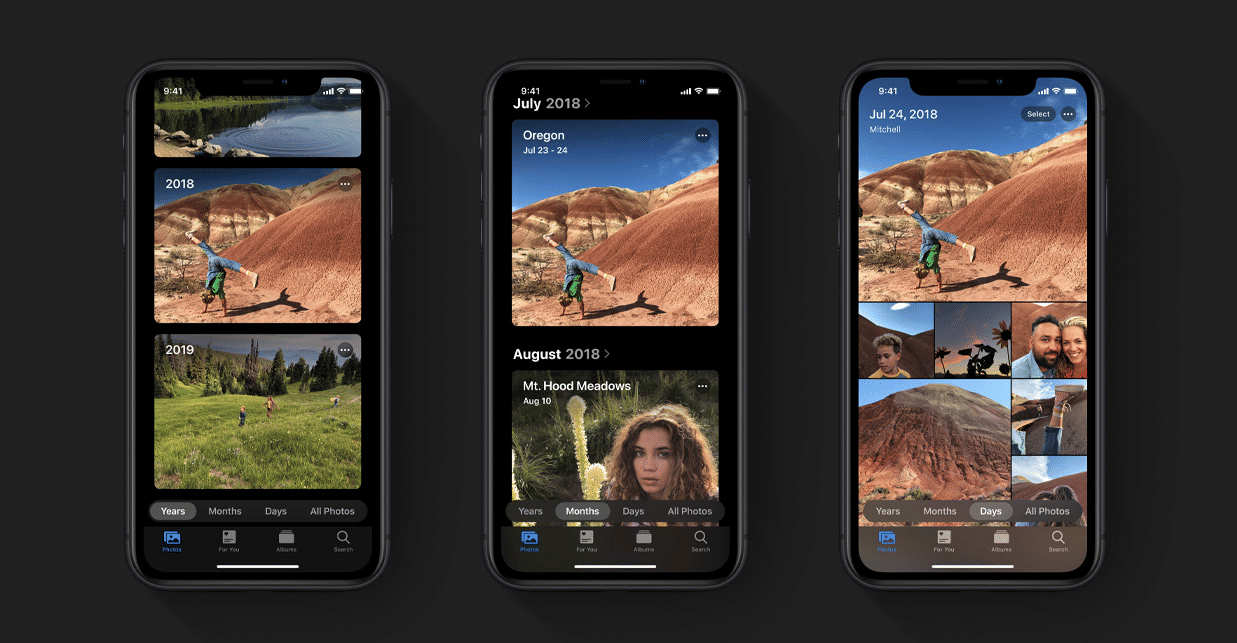 Starting with the eagerly awaited Dark Mode, iOS 13 will show a dark theme in the News, Calendar, Notes, iMessages, Photos, Share Sheet, and Music apps. The keyboard app will support dark theme too, and it finally brings the 'Quick Path' swipe gesture to type. The notifications are now more transparent. Thanks to the fewer numbers of pixels firings, especially on the OLED displays of the more premium iPhone models, we can expect some battery savings too from the new Dark Mode.
Apple's new audio sharing feature lets you share songs to two sets of AirPods with just a drop. Similarly, if you bring your iPhone closer to HomePod smart speaker, it will automatically hand off the audio being played and HomePod is finally personalised to each user. iOS 13 brings time-synced lyrics in Music, the Mail app gets new desktop formatting and fonts, and the Notes application now has shared folders to share with friends easily. In the Photos app, users will be able to edit videos. iOS 13 introduces a new Portrait Lighting effect that allows studio level adjusting of light.

The new Apple mobile OS also introduces a lot of new privacy features including the ability to share location details with apps only once, and will also send alerts of any background locations tracking. Apple is restricting apps from using Wi-Fi or Bluetooth to infer with users' location data. Apple claims Face ID unlock is also 30 percent faster now and the app opening speed is 2x quicker. iOS 13 also introduces a new sharing suggestions sheet, which lets users share content faster with frequent contacts.
On the data privacy front, Apple has introduced a new "Sign in with Apple" button for websites or apps that require login. This is aimed to be an alternative to the popular Google and Facebook sign-in options. Apple claims this is fast and secure and users can also authenticate using Face ID. Additionally, for the apps that request personal data, users have the choice to share their original details or can let Apple generate will a random email address that forwards to your email. All the data is stored on the device. These random email addresses can be disabled anytime and they also work on the web.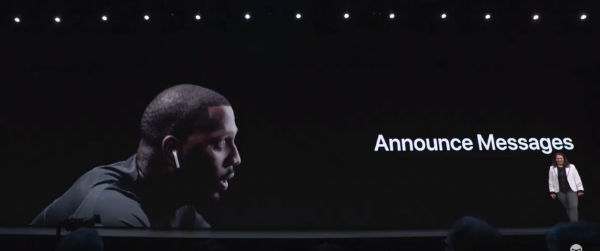 The iMessage app lets you share name and photos easily, so when you text them, the names and photos automatically show up. The iMessage app also gets new makeup accessories and Memoji stickers, which basically are stickers of each Memoji. These are supported on devices with A9 and later chips.
As reported earlier, Apple has rebuilt the Maps app from the ground up and claims to have travelled 4 million miles covering the surface area. It gets a new 3D Street View-style overview for the US and a few other select countries and features Favourites and collections section to organise locations and plan trips. The new Maps would roll out in the US later this year and would be available in select markets next year.
Furthermore, Apple has introduced Siri improvements; Siri can now read messages to you as soon as they arrive and can soon reply using voice commads. Siri now supports live radio with iHeartRadio, TuneIn, and more. The new 'HomeKit Secure Video' analyses the security cameras footage locally, encrypts and uploads the data to iCloud.