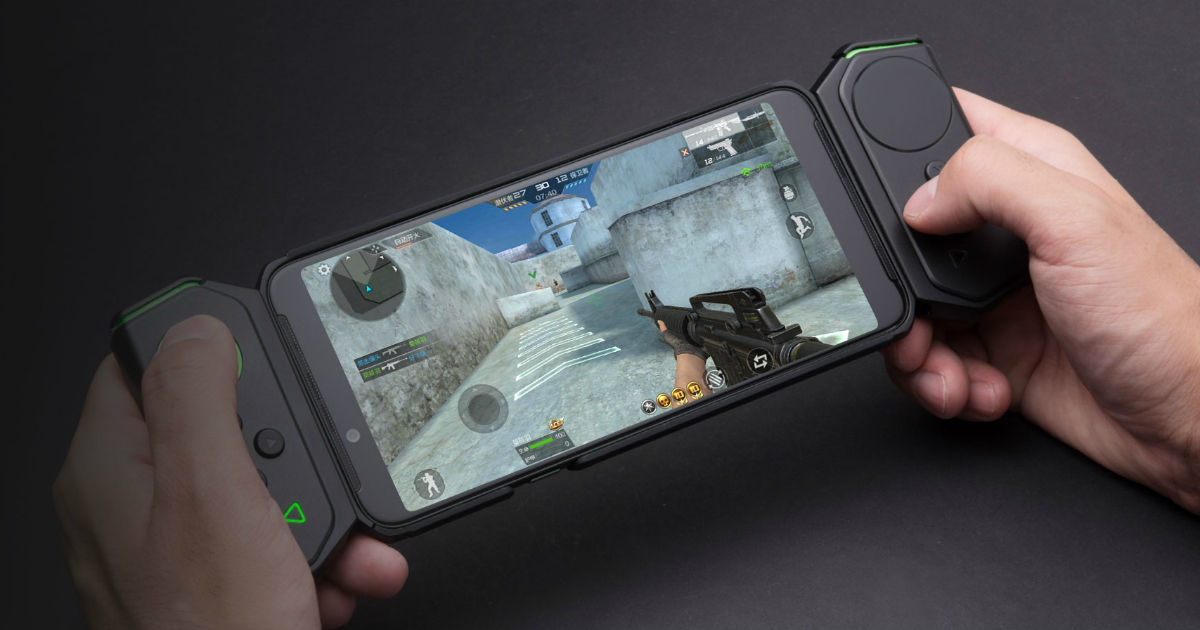 "The device looks similar to the Black Shark 2 and is expected to be announced soon"
Last month, a new Xiaomi Black Shark device with the codename 'Skywalker' was spotted on the benchmarking website Geekbench. We are not sure what this phone will be called, but it will be the successor to the original Black Shark gaming phone. Xiaomi's latest gaming phone under this brand is called the Black Shark Helo. Now, a Black Shark device has just received the 3C certification in China.
This new device could be the successor to the Black Shark and may launch as the Black Shark Skywalker. The 3C listing is for a device carrying the model number SKW-40. The listing also shows that the phone will ship with a 27Watt fast charger. This means that the phone will certainly support some kind of super fast charging tech. Those are all the things that were revealed in the listing.
Apart from the 3C listing, an image of what is supposedly the Xiaomi Black Shark 2 was also leaked on Twitter. The leaked image shows the back portion of the alleged Black Shark 2 in the wild. You can see a vertically placed dual-rear camera setup, which is unlike the original Black Shark. The back of the phone looks more muscular and you can see the green accent as well. The phone could also feature RGB lighting since that's becoming a thing on gaming phones.
As per the Geekbench listing, the upcoming Black Shark will feature a Snapdragon 855 processor, up to 12GB of RAM and will run on Android 9.0 Pie software. The phone will also come with gaming features such as a Game Turbo mode and improved liquid cooling. You can also expect slimmer front bezels and other interesting features. Earlier this month, the product director at Xiaomi, Wang Teng Thomas, had posted on Weibo stating that he had tried the new Black Shark. He said that the new device is very cool and full of personality.
We have no idea when Xiaomi plans on unveiling the new Black Shark gaming smartphone, but it will definitely be some time in April. The original Black Shark phone was announced in April 2018.
Xiaomi Black Shark 2 Video