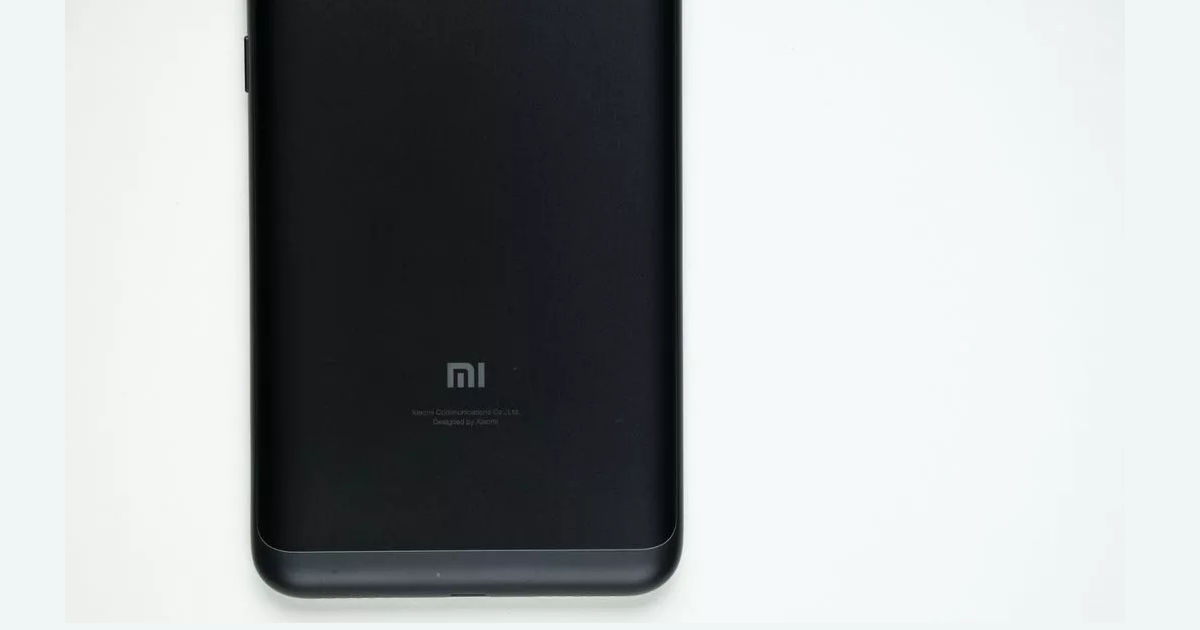 "The Xiaomi Cepheus smartphone appears to be powered by the Snapdragon 855 SoC, and may be the upcoming Mi 9 flagship"
An unknown Xiaomi smartphone, codenamed Cepheus, has been spotted on Geekbench. We have so far spotted at least five benchmark runs being made of the device, detailing specifications of the smartphone, which appears to be a variant of an upcoming flagship-grade Xiaomi smartphone. This device also appears to be separate from the upcoming Redmi-branded smartphone that is expected to launch soon, with a 48MP camera.
The Xiaomi smartphone, codenamed Cepheus, appears to be powered by Qualcomm's latest Snapdragon 855 SoC, along with 6GB of RAM present in all of the four tests we spotted on the Geekbench browser. It is highly unlikely that the model with 6GB of RAM will be the only device in this series, when it appears in production. As a result, speculations suggest that it may be the base variant of either the Xiaomi Mi 9 or the Mi MIX 4 — both upcoming, flagship-grade smartphones to be launched in 2019 under the Xiaomi brand. The device also appears to run on Android 9.0 Pie, although that is about as much information that the Geekbench screenshot reveals.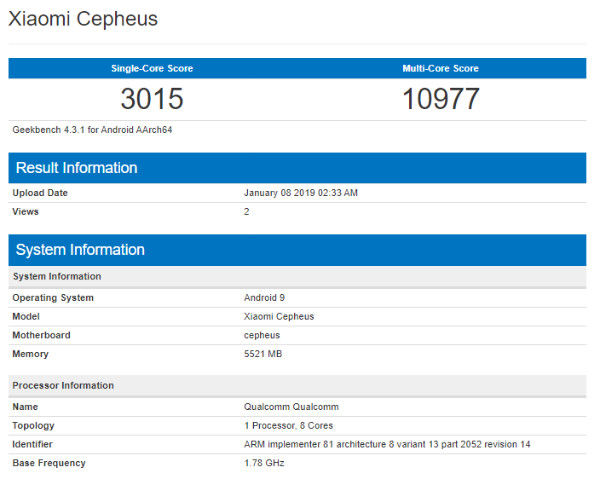 Further details on the internet about the purported smartphone suggest that it may feature a two-camera setup at the rear, with Sony's IMX586 flagship 48-megapixel sensor being a prime feature. The secondary camera may feature an ultra-wide angle lens, making it a pretty interesting imaging setup. Other speculations also suggest an always-on OLED display with full HD+ screen resolution, and the now-accepted tall aspect ratio with minimal bezels. Other details are not available as of now, although, if it does turn out to be the Mi 9, we expect to see more details of it emerge very soon.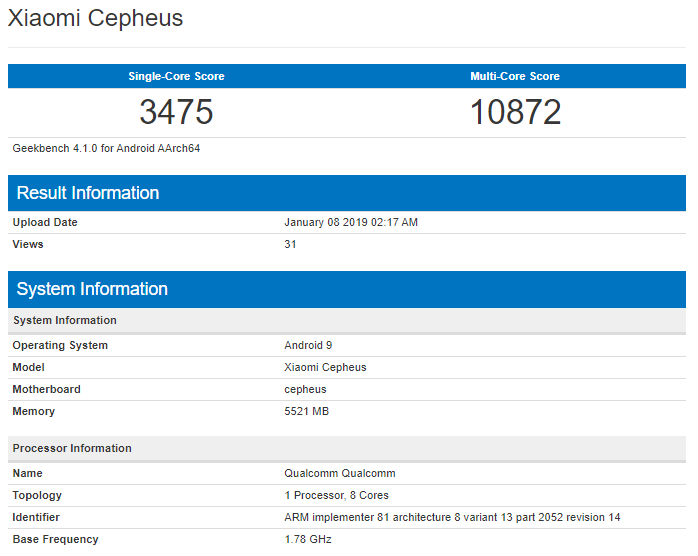 Xiaomi only recently split its Redmi sub-brand into a standalone brand of its own, similar to what it has with its Pocophone brand. While the POCO brand will remain unique to its one-device market strategy, the Redmi brand will take care of budget and mid-range devices. The mothership Xiaomi brand, meanwhile, will cater to premium offerings, such as the Mi 9 and Mi MIX 4, one of which may turn out to be the Cepheus, as seen here.