Highlights
Xiaomi denies the claims of user data collection through Mi Browser, Mi Browser Pro, and Mint Browser.
The company says that it only collects two types of data: aggregated usage statistics data and user browsing data syncs
Mi Browser and Mint Browser updates with an option to turn off aggregated data collection when browsing in incognito mode have been released
Xiaomi last week was accused of collecting user information without user consent through its smartphone browsers — Mi Browser, Mi Browser Pro and Mint Browser. A Forbes report claimed the amount of user data collected goes from usage analytics to personally identifiable information. It saves data like websites the user visited, search engine queries, and items viewed in the browser's new feed. Though the browser encrypts the user data, it uses Base64 encoding which is easily trackable, the security researchers quoted in the report claimed. Xiaomi was reportedly collecting data even in incognito mode and the info was being sent to remote servers in Singapore and Russia. While this is a privacy violation, Xiaomi has completely denied the claims and added that all Indian users' data is stored in the country and that the data will not expose user identity.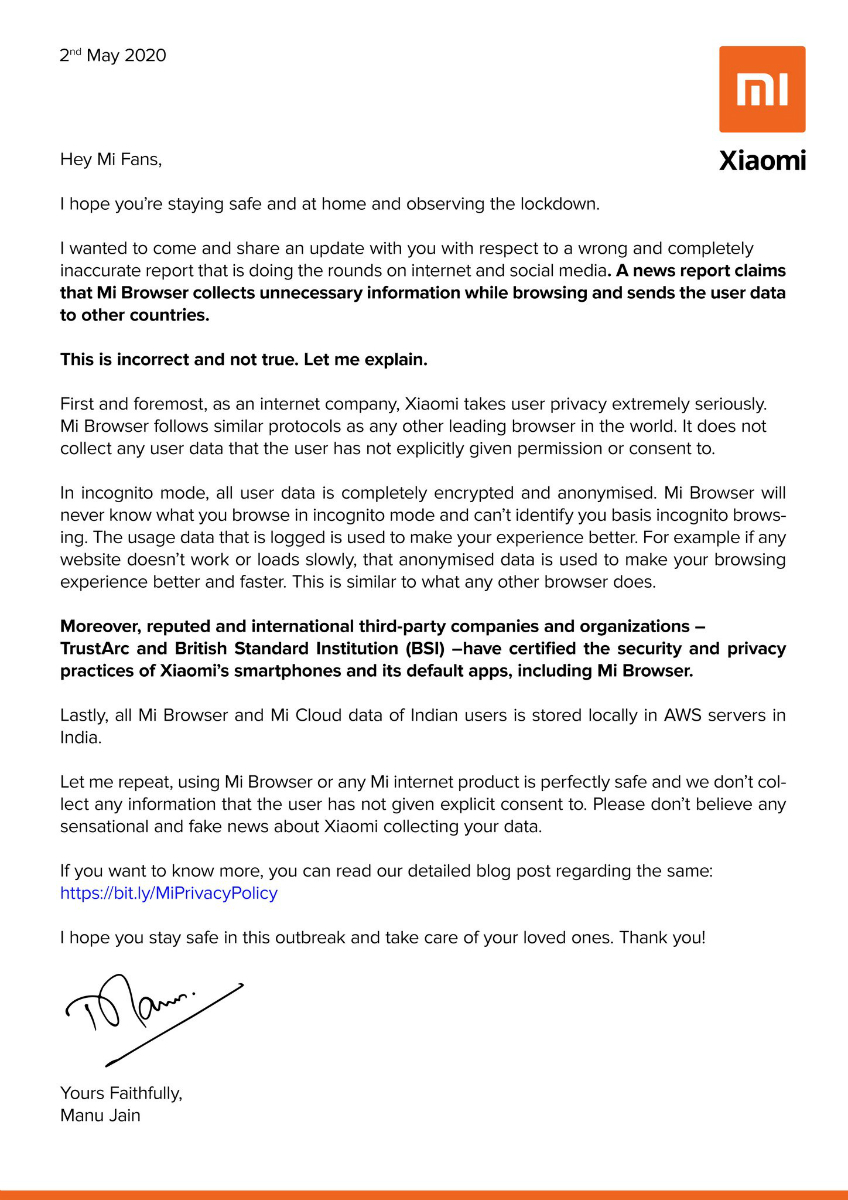 Xiaomi says that it always had the user privacy and internet security as a top priority. The company says that it only collects two types of data: Aggregated usage statistics data and user browsing data syncs. While the former includes system info, preferences, user interface feature usage, etc, the latter has browsing data history that sync when user signs in and when data sync function is turned on. It even says that a lot of mainstream browsers are following the same. The company revealed its browser software code as proof to the claims that it doesn't collect data in the Incognito mode. However, Forbes is still not convinced of Xiaomi's response and is sticking to their findings.
After the report was published, Xiaomi released an update to Mi Browser and Mint Browser with the option to turn off aggregated data collection when browsing in incognito mode. This should give users further control over their browsing experience and not worry about data being collected. The update is rolling out from today and should be available on Google Play Store.