Highlights
Leaked images show the mold of a Xiaomi foldable smartphone
The Xiaomi foldable phone has an inward bending design
The foldable phone could be part of the Mi MIX series
Xiaomi foldable phone real life images have hit the internet once again, but this time, they are just images of the mold. The Chinese manufacturer is said to be working on a foldable smartphone with an inward fold, similar to the Samsung Galaxy Fold and Huawei Mate X series. Earlier this year, images of the Xiaomi foldable phone being used in the real world had leaked online. The phone appeared to have a large crease in the middle. Now, the latest images of the mold also reveal the backside of the phone, which appears to have a triple camera setup.
Follow us on WhatsApp, Click to Join
Xiaomi foldable phone live images
According to the latest leak, the Xiaomi foldable phone will be part of the Mi MIX series. It will use an internal fold mechanism, with the flexible display on the inside. In the latest leak, a mold for the said device shows us the folding mechanism and the external design. The images reveal a horizontally placed triple camera setup on the back of the phone. Of course, it's only a placeholder here in the images, and the final design may be different.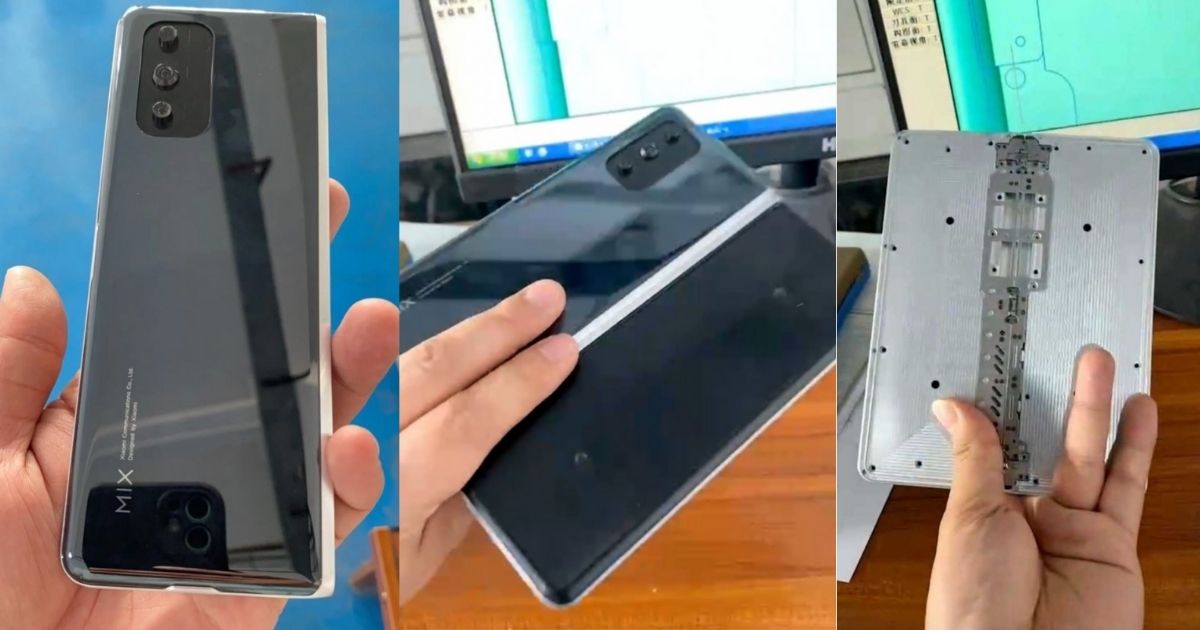 Also seen clearly in the images is the MIX logo placed at the back of the phone. We haven't seen this logo in a very long time, as Xiaomi hasn't really updated the line up. The last Mi MIX phone was the MIX 3, which was more than two years old now. Xiaomi's MIX line-up of smartphones usually offer something new and unique. Foldable phones aren't new, and this design has already been adopted by others, so it remains to be seen if this is indeed a new Mi MIX phone, or just some really good fakes.
There have been several other leaks regarding the Xiaomi foldable phone. Some reports suggest that the phone will feature a clamshell design, while there are other leaks that show a wraparound screen. Xiaomi is working on a foldable smartphone, but its design is still a mystery.