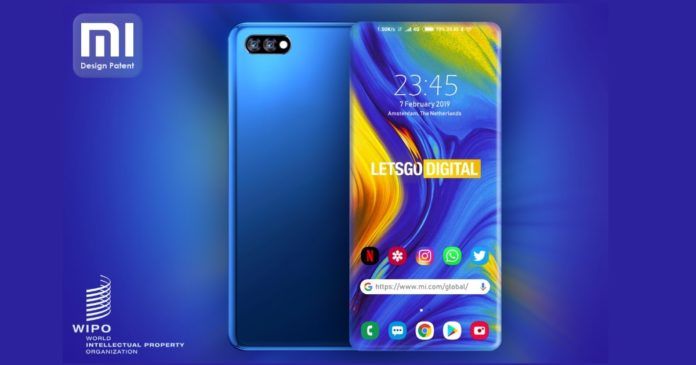 "Xiaomi seems to be developing a smartphone with an almost 100 percent screen-to-body ratio"
In the past few years, the Chinese electronics giant Xiaomi has introduced a number of innovative smartphones. Some of these include the Xiaomi Mi Mix, Mi Mix 3, and the Black Shark. The company also holds patents for a handful of futuristic smartphone designs. Just a couple of days ago, the brand patented a smartphone with a dual punch-hole selfie camera. Now, the manufacturer has patented yet another phone with a futuristic design, which takes the edge-to-edge screen technology to a whole new level.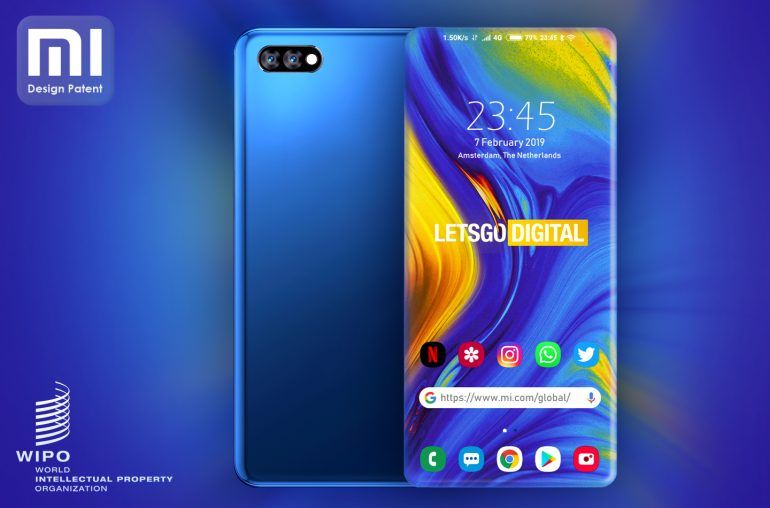 Xiaomi's new smartphone patent was published on the Global Design Data base of the World Intellectual Property Office (WIPO). The patent shows off a phone with an all-screen curved display. Notably, the handset's screen is curved not only on the sides but also at the top and the bottom. This patent seems to have a screen-to-body ratio of 100 percent, which is the holy grail of smartphone screen technology that phonemakers are trying to achieve.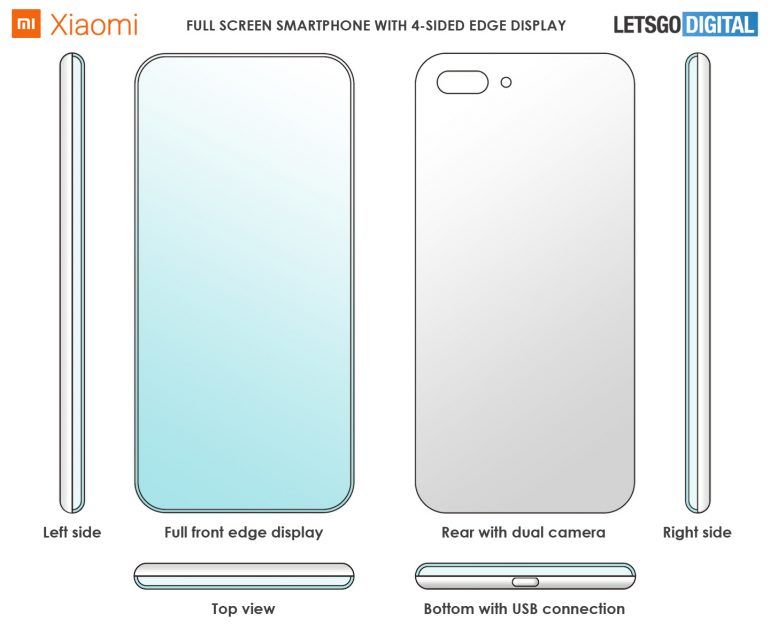 Furthermore, in the patent, the phone doesn't have any ports or buttons, apart from the USB Type-C port at the bottom. At the rear, the device has a horizontally-placed dual camera setup, which is accompanied by an LED flash unit. The selfie camera of the smartphone isn't visible in the patent images. However, the front shooter is expected to be placed under the screen, just like the fingerprint sensor.
As of now, it's not clear when exactly Xiaomi will introduce a smartphone with a four-sided edge display. However, it's quite possible that the brand could unveil such phone at some point this year, given the pace of rapid developments in smartphone technology. So, for now, we can only wait and watch as there's a further development on the matter.