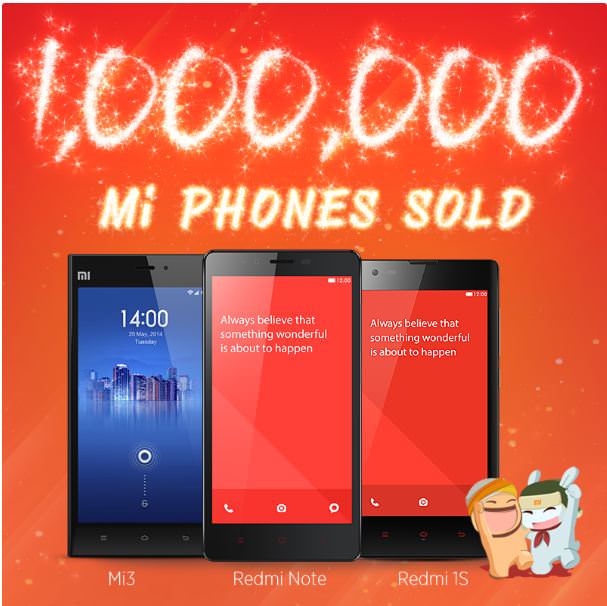 "The Chinese brand managed to sell 10 lakh devices in India in less than six months"
Xiaomi has announced that the brand has sold 10 lakh (1 million) smartphones in India. The Chinese brand entered India in July this year with the Xiaomi Mi 3, and subsequently launched the Redmi 1S and Redmi Note. Due to its value-for-money offerings and effective marketing strategies, the company was able to achieve this benchmark in less than six months.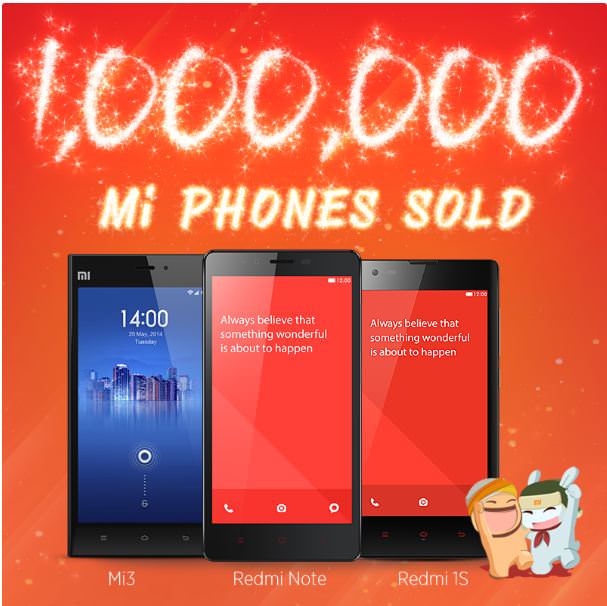 Xiaomi partnered with Flipkart to sell its devices online in India via weekly flash sales. The company somewhat underestimated the demand, and released the Mi 3 (review) in small batches consisting of 10,000 to 20,000 units in the early flash sales. However, after receiving an overwhelming response and stocks going out of stock in seconds, it bumped up the units in subsequent sales.
After Xiaomi Mi 3, the Redmi 1s (review) reached Indian shores in September at a pocket-friendly price tag of Rs 5,999. The smartphone painted the town red with the first 40,000 units of the device disappearing in the blink of an eye from Flipkart's virtual shelves. The vendor received the same response from the consumers with its third offering, the Xiaomi Redmi Note (review), the first flash sale for which, including 50,000 units,was over in six seconds.
Xiaomi might have been able to achieve the milestone earlier, but faced quite a bit of trouble. Besides multiple accusations of compromising user privacy, it was slapped with an injunction order from Delhi High Court recently, which banned the company from selling its products till February 5th. However, the ban was partially lifted last week, allowing Xiaomi to sell Qualcomm-powered devices till January 8th.
Earlier this week, Xiaomi announced that the Redmi Note 4G will go on sale in India on December 30th on Flipkart. Priced at Rs 9,999, the smartphone will also be available in Airtel stores in six cities.