"This could likely be the Meitu handset that we reported about yesterday"
Xiaomi has just teased a brand new smartphone series that will be launched tomorrow in China with a selfie poster of a kid named Gavin Thomas on Weibo. As one can easily conclude from the selfie poster, this will be a selfie-centric series. Now, Xiaomi didn't specify the exact identity of the new handset, but we believe that it will be the new Meitu handset that we reported about yesterday.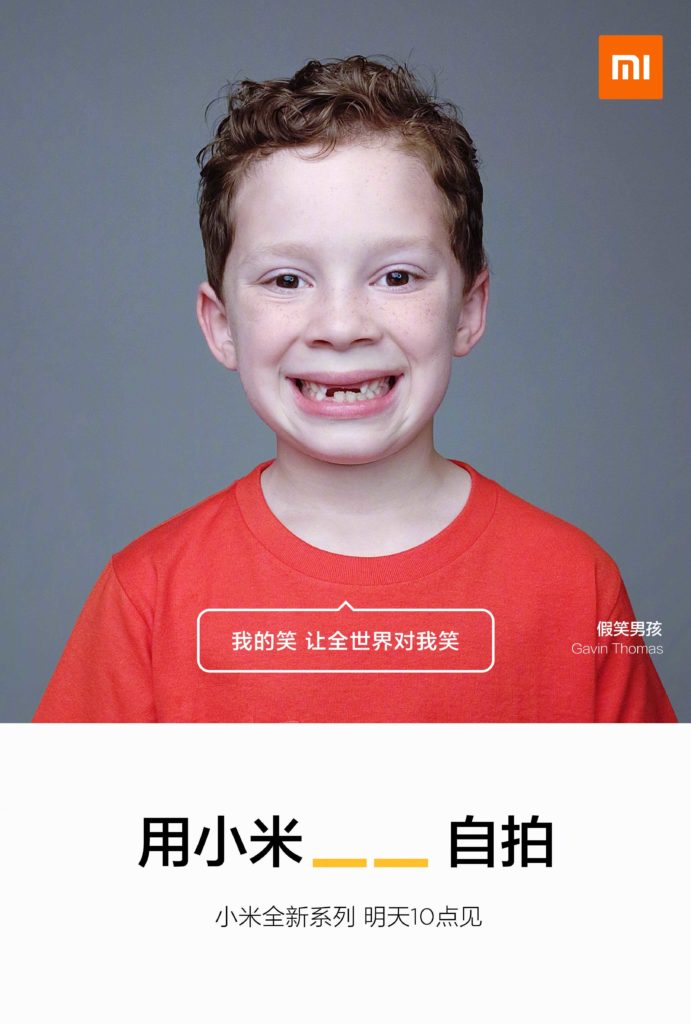 The reason we say this is because Xiaomi's official account asked followers to guess the new handset and Meitu's official handle on Weibo shared that post with a reply saying "ask me". Now, if that is not a clear hint that this will be a Meitu smartphone release, then what is? The Meitu smartphone is a rare breed of devices that come with a flipping camera module, as per the leaked render we saw yesterday. It's like the Asus 6Z, which has a stepper motor, however, the Meitu handset has triple cameras and a flash in that small module, which makes things even more interesting. It was revealed yesterday that the handset, whose name is unknown as of now, might be targeted at female users. This is the first product from Meitu after the company was taken over by Xiaomi and we're definitely excited to see what will be on offer.
Nothing more is known about this mystery device that just broke on to the scene yesterday and we will be bringing you the latest information when the said smartphone launches tomorrow, so stay tuned.