"The Mi 10 was initially expected to become the first smartphone to launch with Qualcomm's new processor."
Xiaomi is reportedly set to launch its latest flagship, the Mi 10, in mid-February. The update comes as news to many as initial rumours suggested that the Mi 10 may be the first smartphone in the world to launch with Qualcomm's new generation Snapdragon 865 processor. Now, with Samsung set to launch its latest flagship smartphones, the Galaxy S11/S20 on February 12, it is expected that Xiaomi may not be the outright first to introduce a Snapdragon 865-powered phone, but may still become the first to ship phones with the new processor. It is this that has led to speculations that the Xiaomi Mi 10 will be launched by mid-February, at the latest.
The launch timeline also falls in line with Xiaomi's typical flagship device launch timeline. For instance, the Xiaomi Mi 9 was launched in 2019 on February 20th, and the company may choose to stick to tradition by launching the Mi 10 on or around the same date. The Xiaomi Mi 10 is slated to feature the Snapdragon 865, alongside featuring multiple variants of the device. These variants may come in the form of the Mi 10 Pro, and even separate 5G variants — namely, Mi 10 5G and Mi 10 Pro 5G.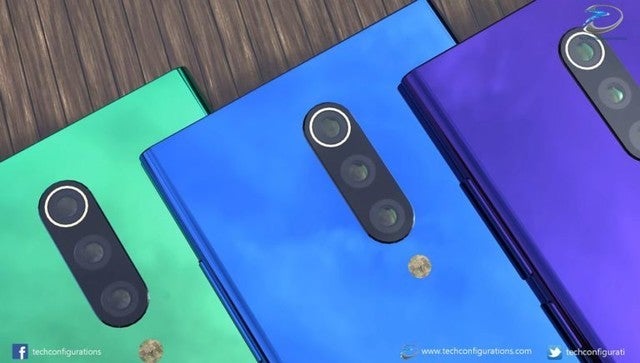 Other purported specifications of the Mi 10 flagship smartphone include a high refresh rate OLED display panel, a quad rear camera module with a 108-megapixel primary camera, and a staggering fast charging speed of 66W. With such specifications, Xiaomi will presumably combine a premium overall design, and other ancillary elements such as in-display fingerprint sensors. So far, not much has been heard regarding the front camera specifications of the Mi 10, and as of now, it is unlikely that the Mi 10 may come with under-display front camera.
Despite the Mi 10 sounding like a fairly promising smartphone, users in India should not get too excited about it, since the Mi 10 seems unlikely to launch in India. Xiaomi's last outright flagship to launch in India was the Mi 5 back in 2016, following which the company had a realignment of strategy and chose to stick to its Redmi lineup of devices for India. Xiaomi's most premium offering in the country right now is the Redmi K20 Pro, the peak variant of which presently sells in India at Rs 27,999. As a result, it is unlikely that the Mi 10, which will presumably be on the pricier side, will launch in India — unless the brand undertakes a strategy change for the Indian market.