"The Xiaomi Mi 8 Explorer Edition features a transparent back panel. We go hands on"
Ever watched one of those JerryRigEverything YouTube videos where Zack Nelson painstakingly removes the back panel of a smartphone, scrapes the paint off and puts it back so you get a transparent device? With the Mi 8 Explorer Edition, Xiaomi does all the hard work for you. The clear back panel of the device reveals its various internal components, and makes for a striking effect. The Mi 8 Explorer Edition was announced in China back in June, alongside the Mi 8 (first impressions). It's currently on display at the new Mi Home flagship store in Bangalore, where I managed to snag some quality time with the handset.

Related read: A visual tour of Xiaomi's largest Mi Home store in India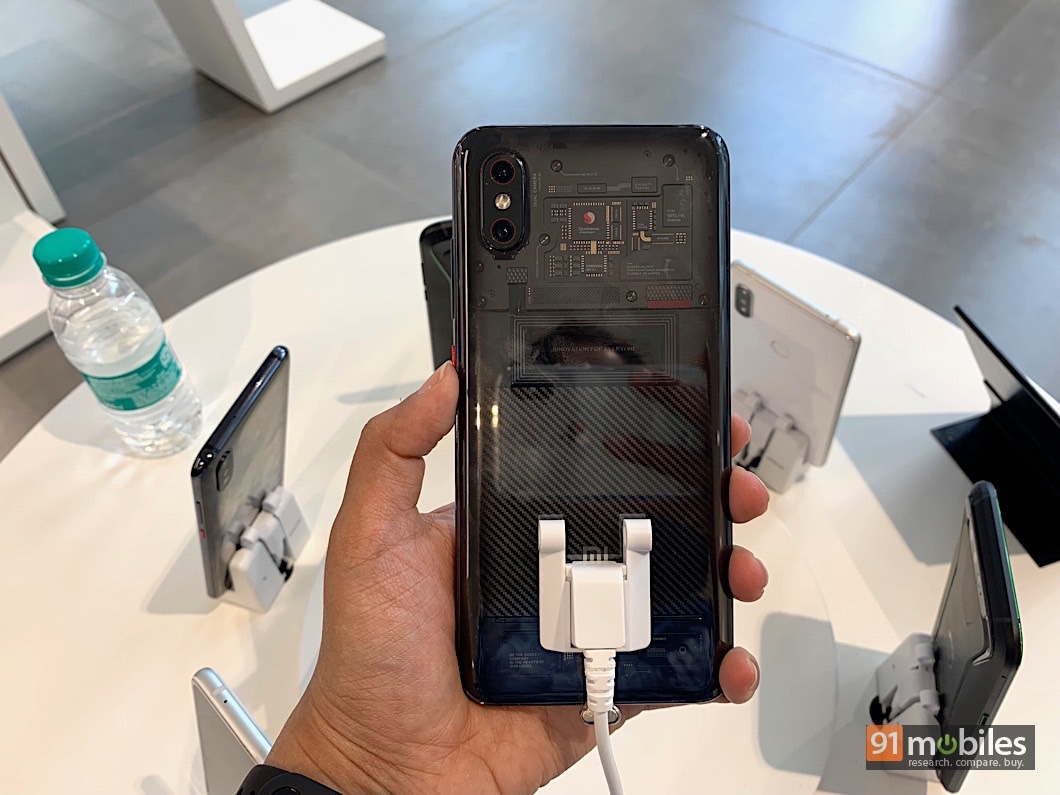 The Mi 8 Explorer Edition is one of the best-looking smartphones I've checked out this year. There is one caveat though – while Xiaomi has used a see-through back panel for the device, some of the components, including the Snapdragon 845 chip, aren't real. While purists might scoff at the fake components, most users will appreciate the unique aesthetics of the device. As for me, I like that Xiaomi's opted for an unusual design, but I felt the company could have left out some of those tacky wordings alongside the components. I don't mind "Innovation for Everyone", but "Be the coolest company in the hearts of our users" is just overkill.
Xiaomi's adorned the Mi 8 Explorer Edition with red flourishes – the power button is painted red, and you'll notice red accents around the rear camera lenses, inside the Type-C port and of course on Qualcomm's logo.
Xiaomi Mi 8 Explorer Edition gallery
The front of the handset is dominated by the 6.21-inch AMOLED display, which bears a resolution of 2,248 x 1,080 pixels and 18:7:9 aspect ratio. The display is sharp with punchy colours, and comes with a notch up top as well. The notch houses the 20MP front camera, which also offers the face unlock functionality. The Mi 8 Explorer Edition also features a pressure-sensitive fingerprint sensor integrated into the display – a feature you won't find on the regular Mi 8.
Related read:
Top 8 features of the Xiaomi Mi 8 Explorer Edition
The rear cameras consist of dual 12MP cameras, coupled with LED flash. One of the lenses is a telephoto lens, which enables 2x optical zoom. The camera also offers portrait mode, as well as various studio lighting modes. There's no 3.5mm audio socket on the device, so you'll have to make do with the Type-C port for audio. The Mi 8 Explorer Edition is powered by a Snapdragon 845 chipset, coupled with 8GB of RAM and 128GB of storage. There's a 3,000mAh battery fuelling the device. As for the software, it runs Android 8.1 Oreo with MIUI 10 on top.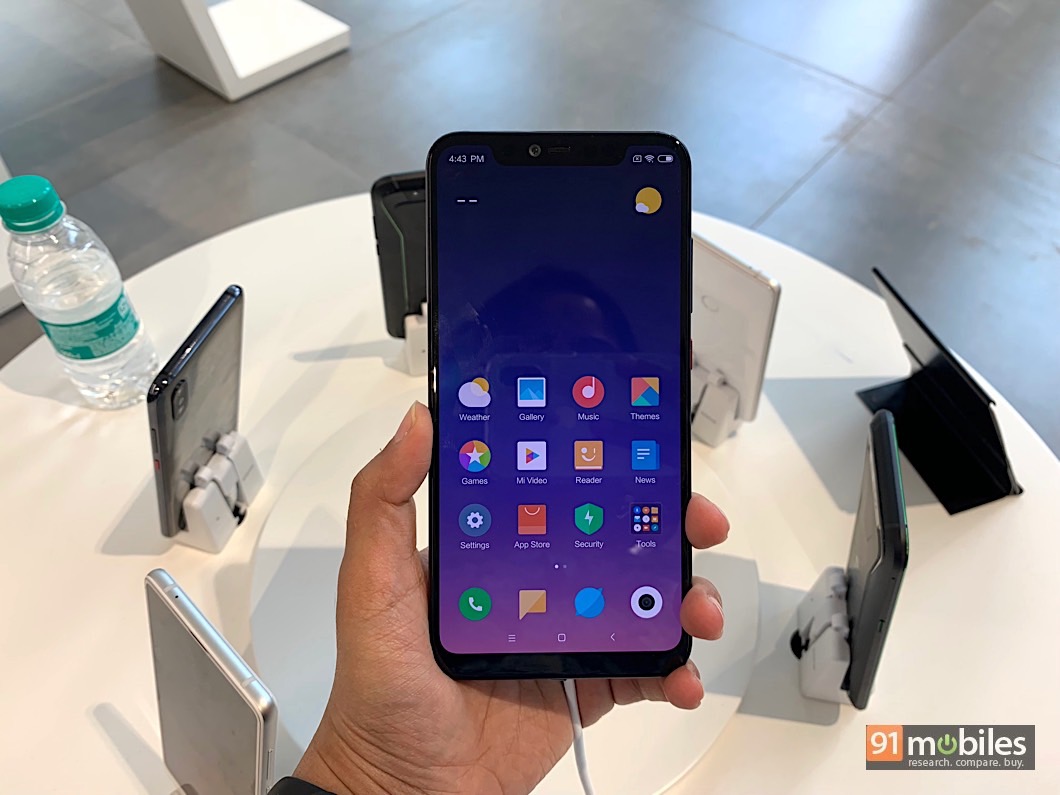 The Mi 8 Explorer Edition won't be launched in India (neither will the Mi 8, for that matter), but it's still a device worth checking out for the design alone. As of now, it's only on display at the Mi Home in Indiranagar, Bengaluru, alongside a couple of other interesting devices like the
Black Shark
(
first impressions
) gaming smartphone and
Mi Mix 2S Ceramic White edition
(
first impressions
).