"Here's a closer look at Xiaomi's new Mi Air Purifier 2S"
Festivities are in the air, and unfortunately for us, lots of undesirable stuff too. This time of the year is usually associated with increasing air pollution levels, and as expected, the air quality index (AQI) has been going through the roof recently, so to speak. AQI, in case you didn't know, denotes the level of pollution in the air at a certain time and place. Opportune time for Xiaomi then, to launch a new model of its air purifier in the country. The Mi Air Purifier 2S comes as a successor to the Mi Air Purifier 2 (review) that was launched in India a couple of years ago, and brings a bunch of small, yet significant upgrades. And if you're concerned about the air you're breathing, here's why you should take a closer look.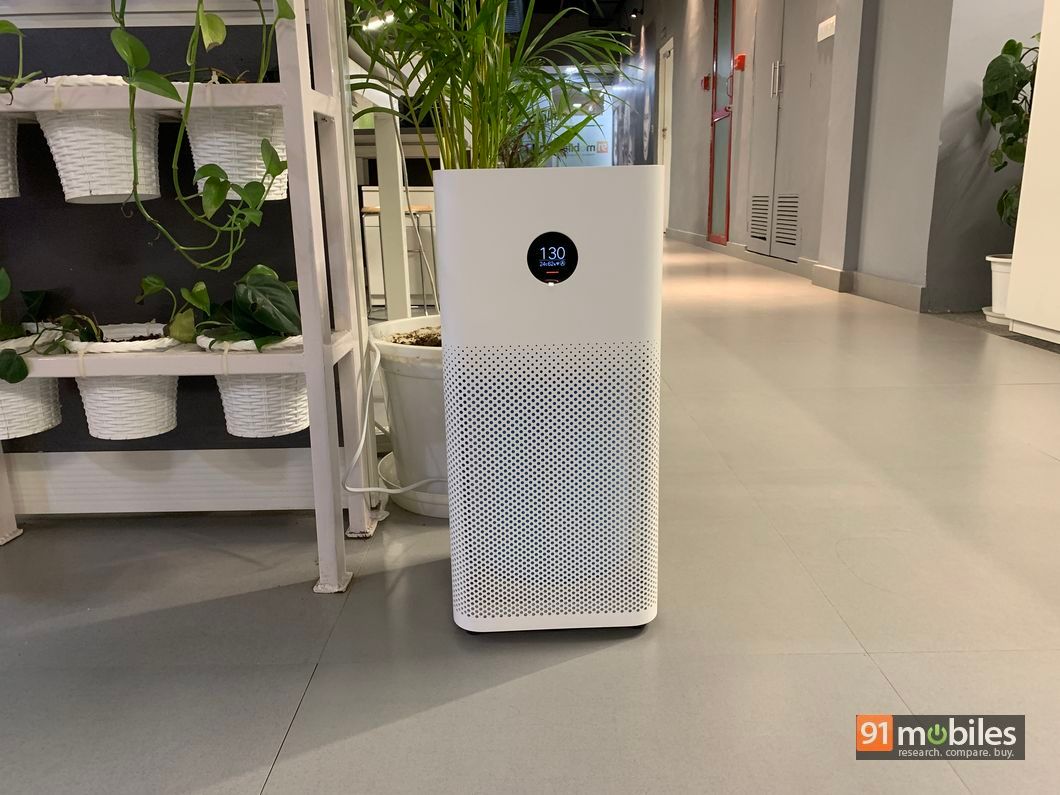 The new model is essentially the same as its predecessor in terms of design, barring the small, circular display on the front panel. The new OLED display is a really useful addition, as it shows the AQI, temperature, and humidity right up front, and you don't need to refer to the app each time to get this info. Also new is the support for voice assistants like Amazon Alexa and Google Assistant. We'll get to this in just a bit.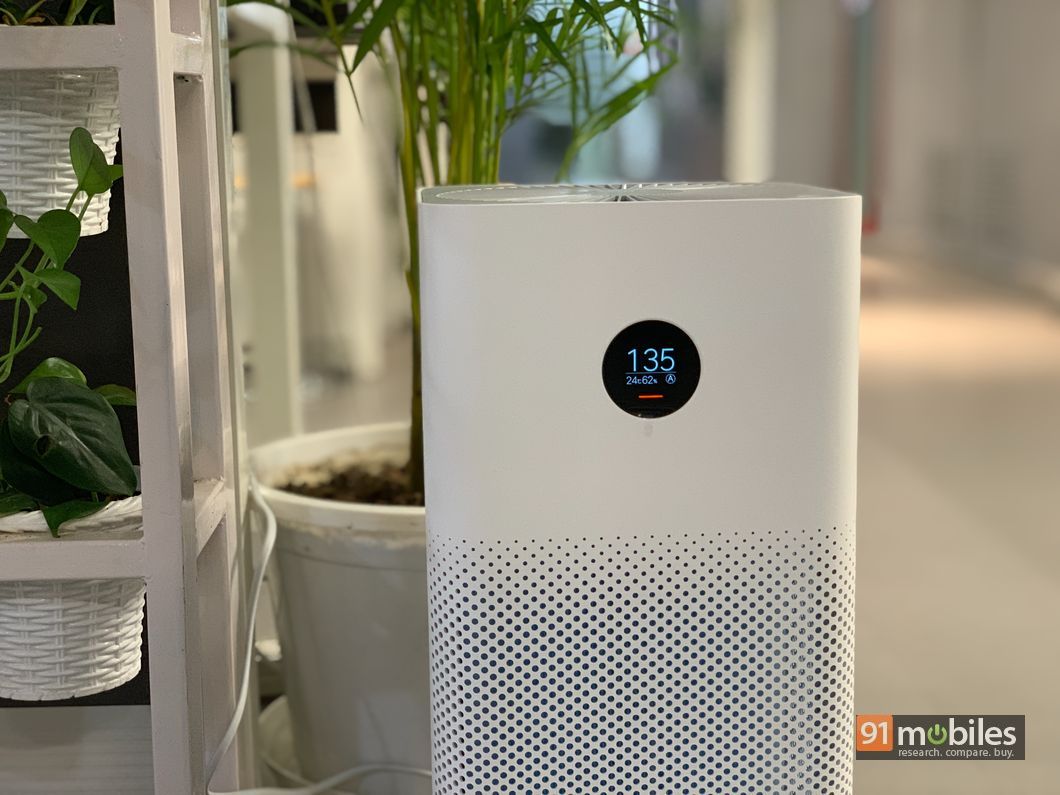 The minimalistic, industrial design looks clean and elegant in white, and the device can fit into any kind of decor you might have at home. The tower-type design has holes on three sides for air intake, and a fan on top to thrown out purified air. The panel at the rear comes off to reveal the filter, which is really the most important component in this case. Changing the air filter is a breeze, as you just need to pull it out and insert a new one – it basically takes seconds.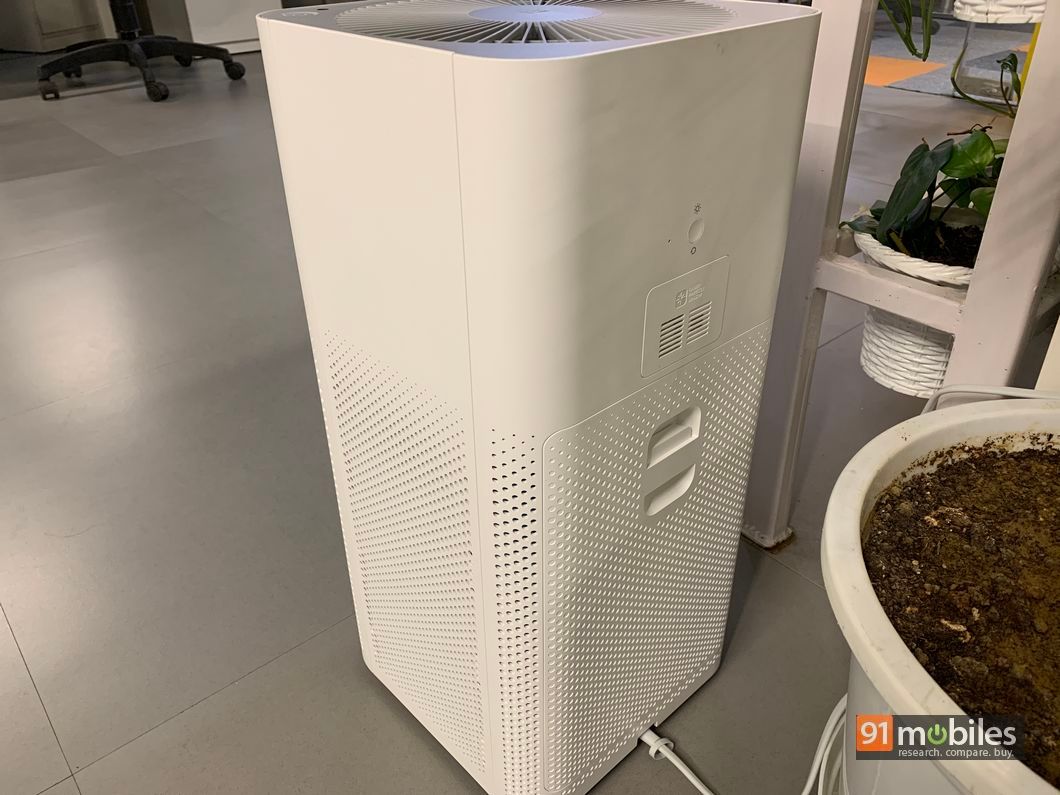 As per Xiaomi, the cylindrical filter has three layers which comprise a primary filter, an EPA filter and an activated carbon filter. The primary filter is responsible for filtering out large particles and floating matter, including dust, hair etc. The EPA filter blocks smaller, respirable particles such as pollen, while the activated carbon filter absorbs gases and harmful chemicals, including smoke and odours. Xiaomi recommends that you should change the filter once every three to six months depending upon usage, and thankfully, the companion app monitors the filters the lifespan and notifies you when its needs to be replaced. What's more, each filter has an RFID electronic tag that identifies it as genuine. Of course, the Mi Air Purifier 2S comes with a filter included in the box, but be prepared to shell out Rs 2,199 each time you need to replace it.
And like most devices that carry the Xiaomi branding, the Mi Air Purifier 2S is a smart device. What that means is that you can control the device via a smartphone app. The air purifier comes with built-in Wi-Fi, and once you download the Mi Home app (available on Android and iOS), you can use the app to set it up and connect the purifier to your home network. Setup is a breeze, and the app guides you through the process. Once you've set it up and the air purifier is connected to your home Wi-Fi, you're all set to control it via your smartphone, regardless of where you are. Do note that in case you have trouble setting it up on Wi-Fi, you might need to reset it… and that can be done by pressing the mode switch on top and the filter reset button at the back simultaneously for more than 5 seconds.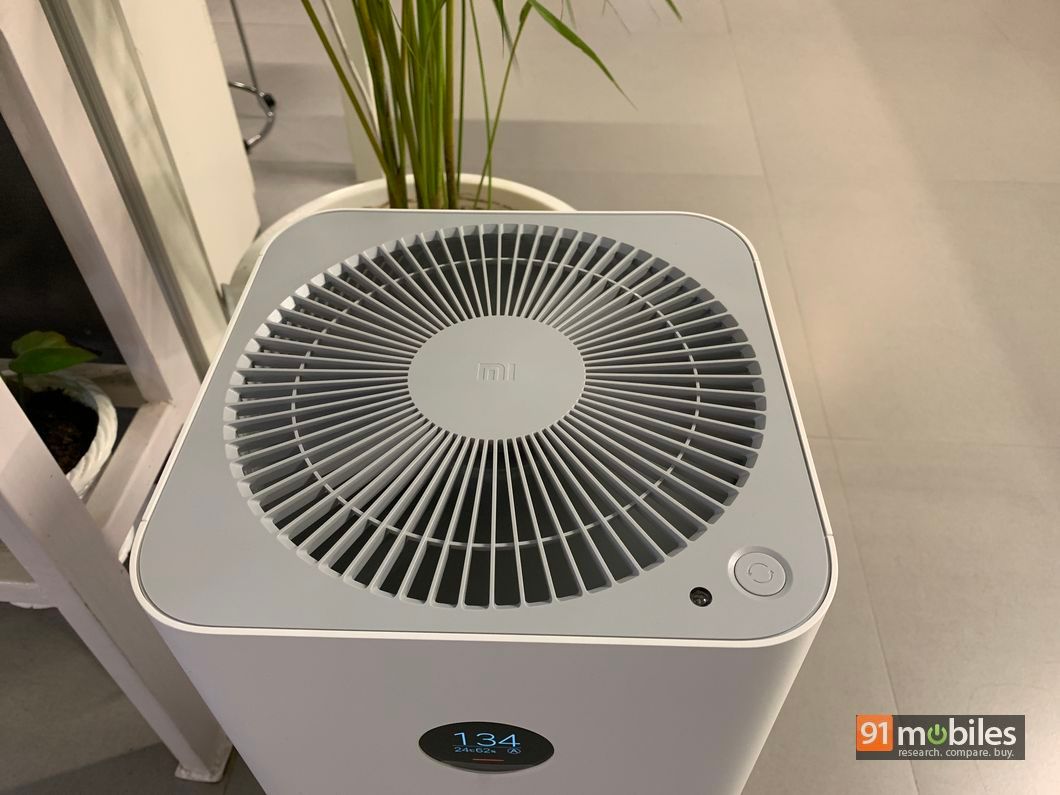 The switch on top powers the air purifier on, and then cycles between auto, night and turbo modes with each press. You need to press and hold the same button to power the air purifier off. The OLED screen displays the AQI in the room, along with temperature and humidity levels as well. The same info is visible in the mobile app as well, and you can use the app to control the modes, and set up schedules for it to switch on / off at specified timings.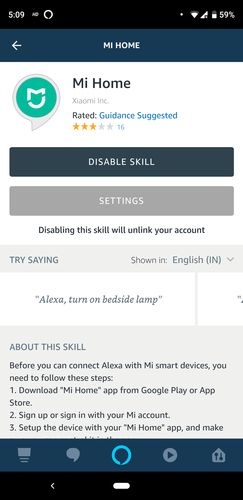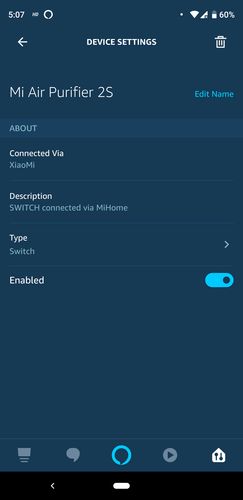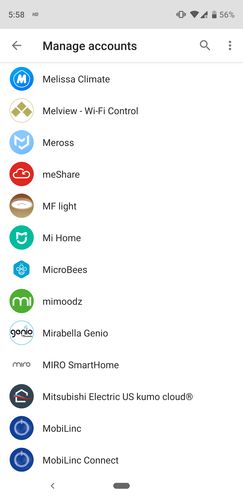 The smart functionality doesn't end here though. Thanks to support for Amazon Alexa and Google Assistant, you can even control the Mi Air Purifier 2S using just your voice. For Alexa, just enable the Mi Home skill in the Alexa app, and link your Mi account by entering your credentials. Similarly, the Mi Home option can be found in Google's Home app as well. For some reason, the air purifier gets recognised as a switch, but don't let that trouble you. In case you have an Amazon Echo device or a Google Home smart speaker, you can turn the air purifier on and off using voice commands. And in case you don't have any of these smart speakers, you can just use the respective mobile apps. While we couldn't find a similar option with Google Assistant, you can also switch modes using voice commands with Alexa. Saying "set air purifier (or whatever you've named it) to 100 percent" switches it to turbo mode, while the same command with 10 percent switches it to auto mode.


With a rated CADR (Clean Air Delivery Rate) of 310m³/hr, the Mi Air Purifier 2S promises to effectively clean air in a room sized up to 37m². While our testing mainly involved using the air purifier in an office space with a much larger room, we did find it quite effective. Of course, you should also know that for any air purifier to be effective, the room should be kept closed.
If its efficacy is the cake, the smart features are the cherry on top. And with the pollution levels going up on a daily basis, there's no doubt that the new air purifier from Xiaomi is a sound investment. It's priced quite affordably too, and will set you back by Rs 8,999. Not much to pay for getting a chance to breathe clean air, is it?