Highlights
Xiaomi's newest teaser confirms the company will be launching the Mi Laptop in India
Xiaomi is expected to disrupt the laptop market as the company calls out brands like Dell, Acer and HP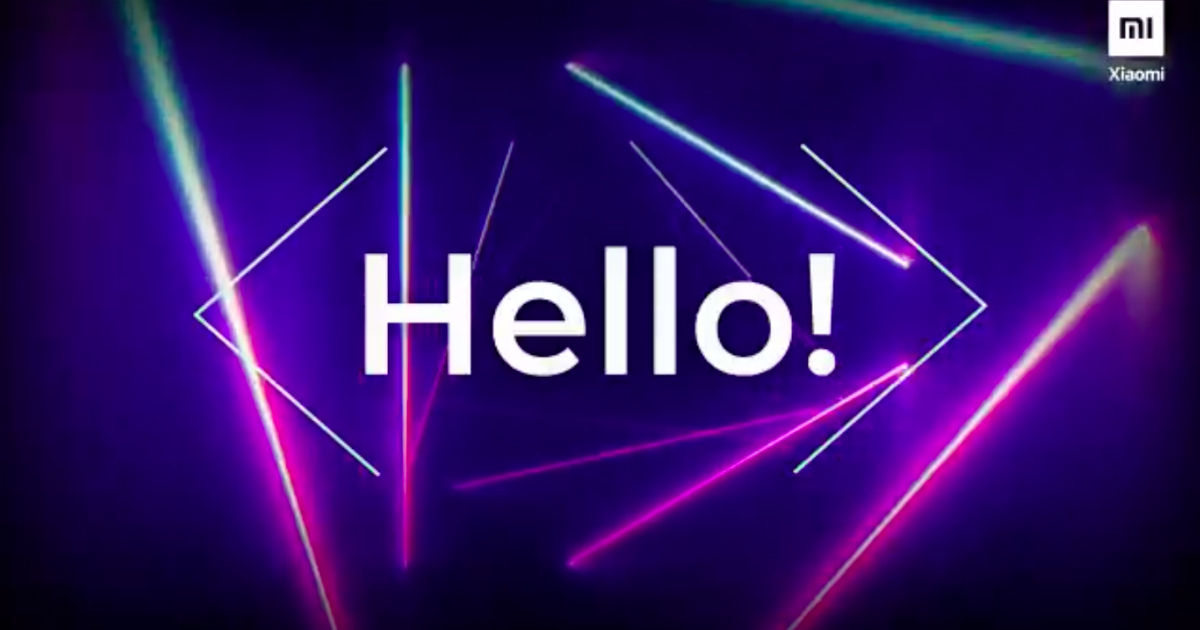 Xiaomi India on Wednesday posted a teaser video that suggest the arrival of the Mi Laptop in India. On Thursday, the company posted yet another teaser, which all but confirms that Mi Laptop is indeed launching in India. In the latest Twitter post, Xiaomi calls out Dell, Acer, Lenovo, HP, ASUS, which are some of the top laptop brands in the country. This is the biggest hint yet that the company is ready to launch Mi-branded laptops. For those unaware, Xiaomi and Redmi laptops are available in China already. Xiaomi hasn't revealed the exact models it would be bringing to the Indian market just yet but it shouldn't be long before more information surfaces.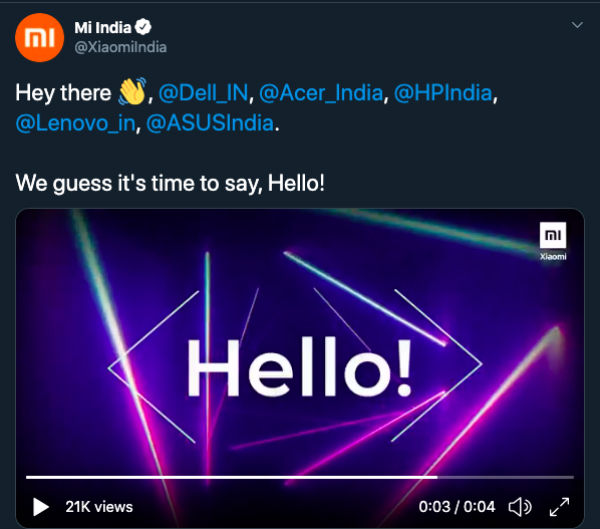 Given the work from home lifestyle due to the coronavirus crisis across the country, there seems to be an increased demand for budget and mid-range laptops among the consumers. It looks like Xiaomi India intends to cash-in on the same with its range of Mi Notebooks that are popularly known for being priced aggressively in China. However, it remains to be seen how far is the brand committed about the new category in the country. While it's not confirmed, Xiaomi may launch the Mi Notebook Air 13.3 or Mi Notebook 15.6 2019 notebooks in India considering these are latest models. These were originally introduced back in 2019.

Mi Notebook Air 13.3 (2019) as the name suggests will sport a 13.3-inch full HD display and is powered by 8th generation Intel Core i5 processor. The Notebook ships with Nvidia GeForce MX250 graphics, 8GB RAM and 256GB SSD storage. The Mi Notebook Air 13.3 features improved AKG speakers with Dolby surround sound and a metal fan for cooling. On the other hand, the Mi Notebook 15.6 (2019) is powered by up to 8th-gen Intel Core i7 processors, Nvidia GeForce MX110 GPU, 8GB RAM, up to 512GB SSD and 1TB HDD storage.