"The Xiaomi Mi Note and Mi Max smartphones have outlived their usefulness and have been discontinued permanently"
According to an official post by the CEO of Xiaomi, Lei Jun, the company will not be launching any Mi Max and Mi Note series smartphones in 2019. While the Xiaomi executive's statement only mentions no Mi Max or Mi Note models for this year, we can consider the two lineups to be as good as dead for the foreseeable future as well. This means the Mi Max 3 (impressions) and the Mi Note 3 smartphones would be the last of the respective series, it seems. In a Weibo post, Jun stated the company will instead be focusing its energies on the Redmi, Mi MIX series, Mi 9, and the new CC series of smartphones.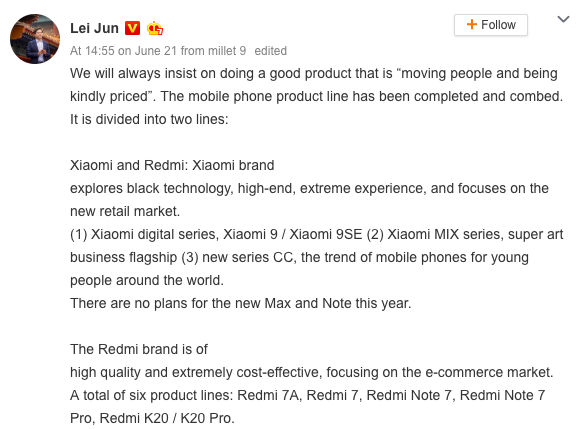 The Mi Max series provided mid-range phones with large displays in a time when a 6-inch screen was still considered big. The Mi Note lineup fulfilled the same function in the premium segment. However, after the release of the new, large-screen Redmi K20 series and the Mi 9 lineup, Xiaomi doesn't really have a need for the Mi Note and Mi Max product lines.
The new Redmi K20 and Redmi K20 Pro are powerful smartphones with big displays, available at an affordable price. You can consider these devices as the successors to the Note series in a way. Unfortunately, the Mi Max series will be missed, as the phones came with large batteries and displays. The most recent model, Mi Max 3, featured a large 5,500mAh battery. Xiaomi currently does not make any phones with such a large battery. If you're looking for cost effective smartphones that don't compromise on features, you will have to look at the Redmi line-up. No more Mi Max with batteries that will last 2 days with ease.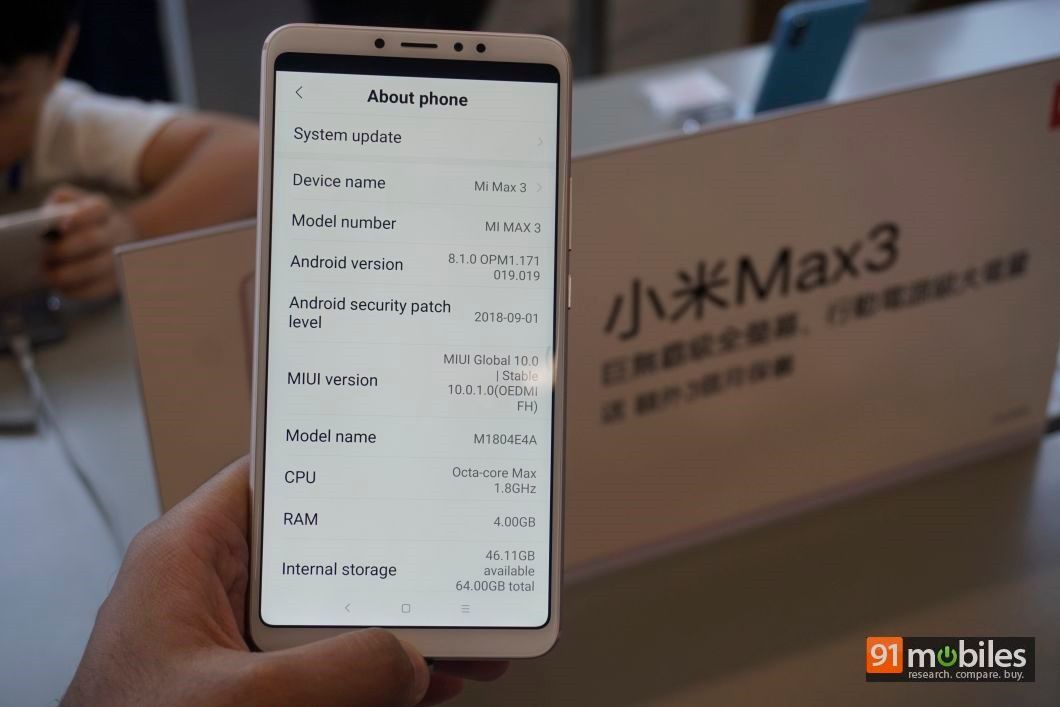 As mentioned above, although Jun did not specifically state that the Mi Note and Mi Max phones have been discontinued, it is very much possible. Xiaomi already has phones in all categories, and the newer Redmi phones are better than the Mi Max and Mi Note phones in every aspect apart from battery size. That's a compromise that customers are ready to do. The company may release a large tablet sized smartphone in the future, but for now, there will be no new Mi Note or Mi Max smartphones. The new CC series from Xiaomi will be focusing on the youth and bring powerful cameras, new design and more.