"The Xiaomi Mi Mix 2S' AnTutu score might even beat the alleged score of the Samsung Galaxy S9+"
The Xiaomi Mi Mix 2S has subject to various leaks and rumours for a while, and while there was no official confirmation about the device, the company has now announced that the smartphone will be unveiled on March 27th. Apart from confirming the launch date and the name, Xiaomi has also revealed that the handset will feature the Snapdragon 845 processor. As the company's international Twitter account has shared the image, the launch date is most likely just for China.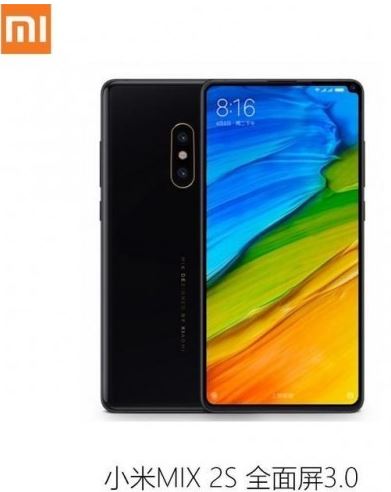 Xiaomi's official Twitter handle shared a picture (below) with the name of the phone, Snapdragon 845, and digits – '273741′ along with the caption "Can you guess what is coming?" While there is little to no doubt left about the launch of the smartphone, the digits seemingly indicate the AnTuTu benchmark score for the smartphone. Interestingly, if this indeed turns out to be the AnTuTu score of the Xiaomi Mi Mix 2S, it would comfortably beat the alleged score of the yet-to-be-launched Samsung Galaxy S9+. As per earlier reports, the Galaxy S9+, which also features the Snapdragon 845, managed to get a score of 265,267.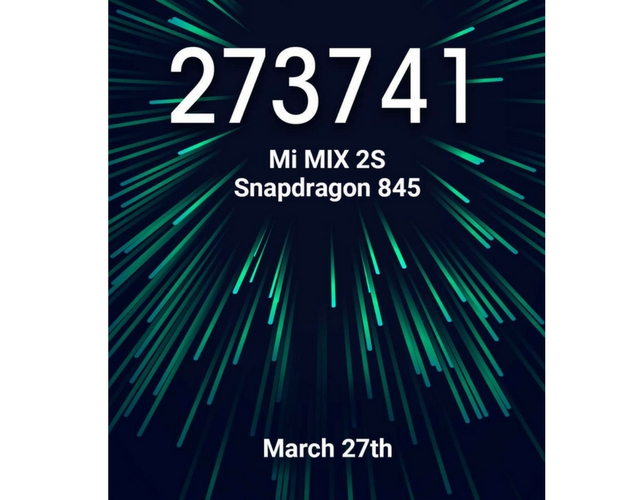 While both these numbers are incredibly impressive, the difference in expected pricing of the handsets would effectively make Xiaomi's smartphone's score much more of an achievement.
As per the previous leaks, the Mi Mix 2S will be among the world's first smartphones to be powered by a 2.8GHz octa-core Snapdragon 845 processor. The device is expected to come with 8GB of RAM and 256GB of storage. Previous leaks have also suggested that the smartphone could feature a 12-megapixel optical zoom dual camera and global 4G LTE bands support.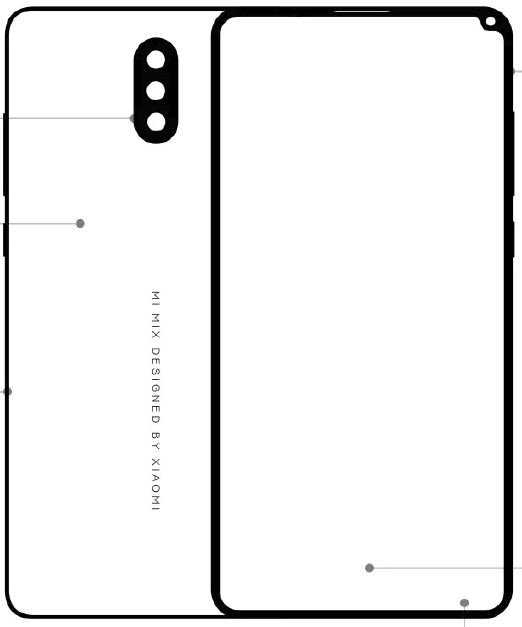 An alleged sketch of the smartphone has also suggested that the Mi Mix 2S will sport an all-screen front and an under-display fingerprint sensor. However, as there is no official confirmation about the company regarding these features, we would advise you to take them with a pinch of salt.