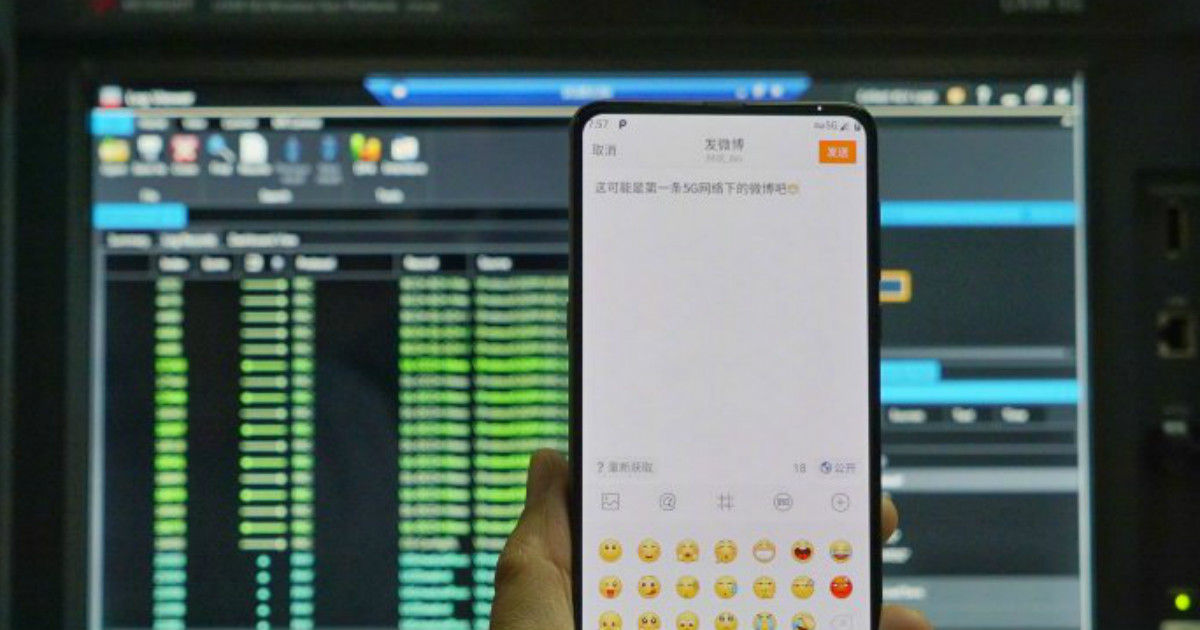 "The recently announced Qualcomm Snapdragon 855 SoC flaunts support for 5G network as its highlight"
Qualcomm recently introduced its next generation flagship chipset, Snapdragon 855 that brings 5G support when used in conjunction with the X50 5G modem. While OnePlus CEO and Founder Pete Lau took to the stage to announce that the next flagship smartphone from the company will be the first in the world to feature the same, it seems Xiaomi has different plans. A new leaked image spotted on the Chinese social media platform shows the demo model of Mi Mix 3 5G variant with the new chipset.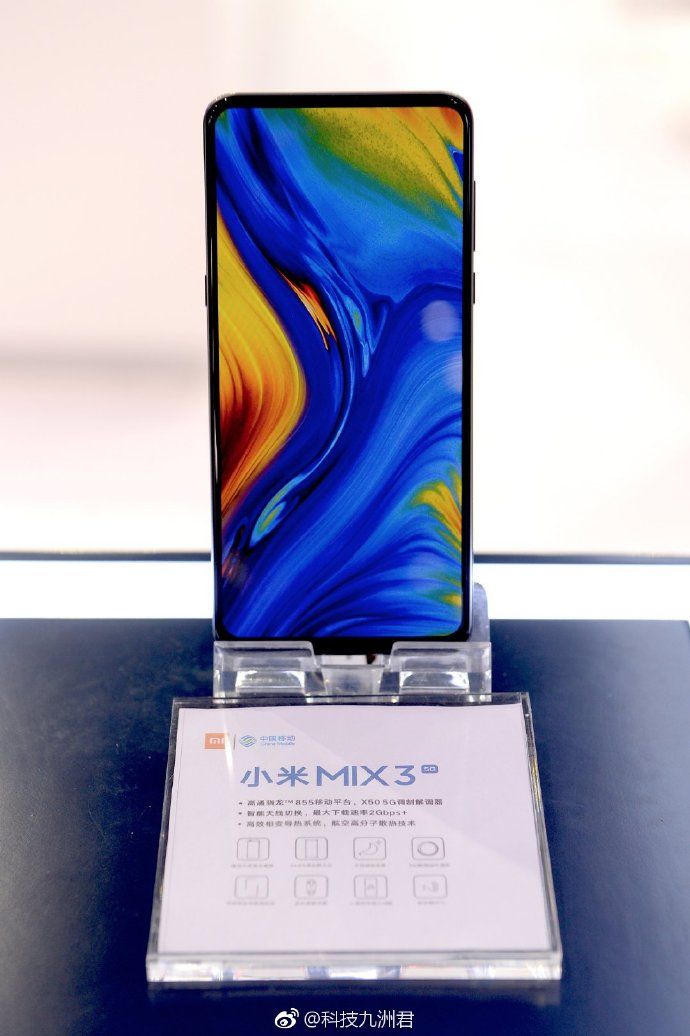 The leaked image shows the demo model of Mi Mix 3 accompanied by a marketing pamphlet, though it is not clear which event it is. We can see that the variant will be Xiaomi Mi Mix 3 5G, which is not unexpected. However, the big revelation here is that the smartphone is likely to come with the newest Qualcomm Snapdragon 855 chipset along with the X50 modem, which is required to enable the 5G service. Further, we can see on the marketing material that the smartphone will be capable of downlink speeds of more than 2 Gbps, which is what Qualcomm has also claimed while showcasing the next generation flagship chipset.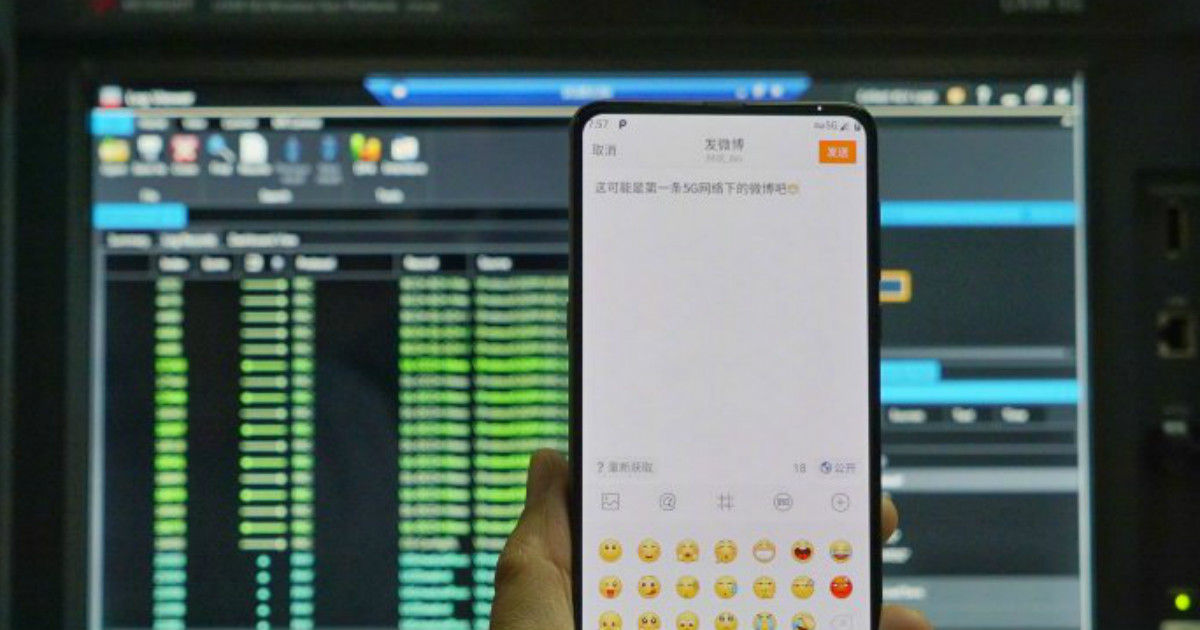 Notably, last month Xiaomi president Bin Lin took to Chinese microblogging website Weibo and posted a photo of the Mi MIX 3, running on Android Pie and connected to a 5G network. The image revealed network indicator with the 5G readout hinting that the development is almost complete. If this is indeed true, we can see Xiaomi announcing the 5G variant of the Mi Mix 3 at the upcoming Mobile World Congress to be held in Barcelona in February 2019. However, at this point we suggest taking this bit of information with a pinch of salt.
Notably, the Xiaomi Mi MIX 3 is the company's flagship at present, which features a magnetic slider mechanism and a no-notch, all-display front with staggering screen-to-body ratio of 93.4 percent. The smartphone flaunts top-of-the-line spec sheet including Snapdragon 845 (at least for the variants announced last month), up to 10GB of RAM, dual rear and front camera and 6.39-inch Super AMOLED full HD+ display.