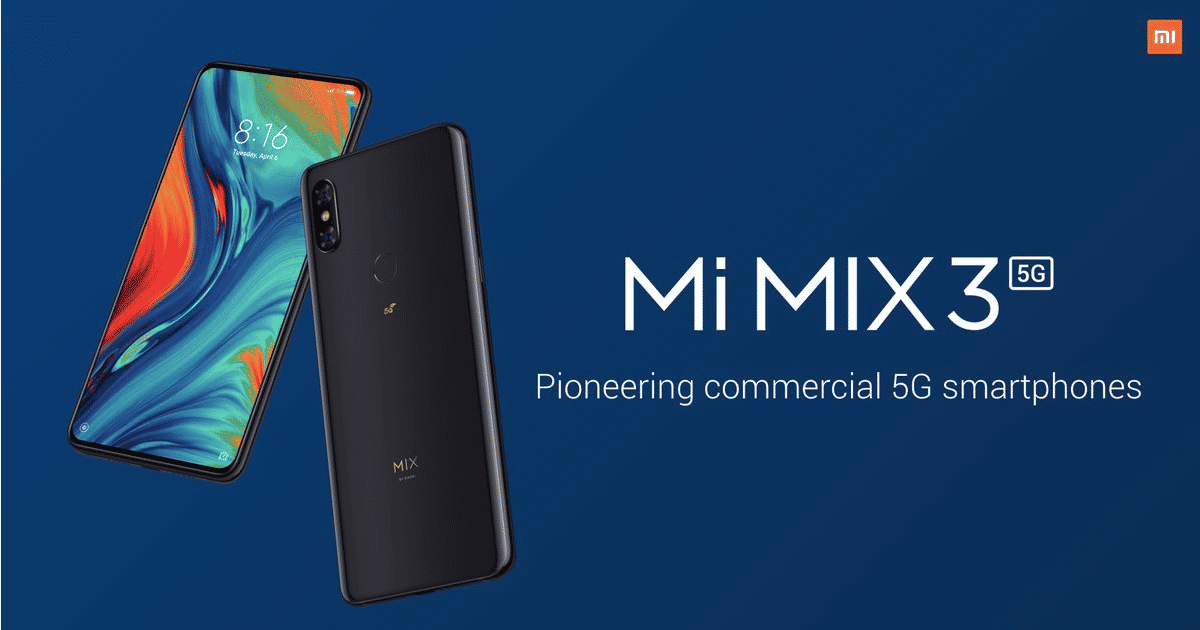 "The Mi MIX 4 is expected to be the successor to the last year's Mi MIX 3 smartphone, while the Mi MIX 3s will be an interactive update"
Xiaomi's flagship smartphone Mi MIX 3 is still pretty fresh — it even got a 5G variant last month at MWC 2019. However, it seems like the Chinese tech conglomerate isn't stopping there. The company has shared a new poster on Weibo that suggests we may see a new Mi MiX smartphone shortly. The handset could be either the Mi MIX 4 or an iterative upgrade to the Mi MIX 3, likely to be called Mi MIX 3s.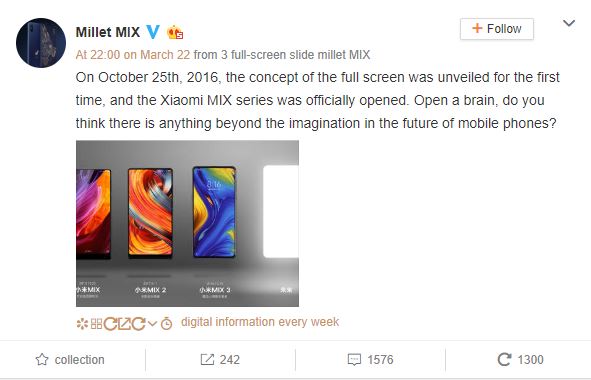 Of course, the names are mere speculations as there has been no specific reference towards either name from the company's side. As seen from the image above the three generations of Mi MIX series devices are placed side-by-side along with a mysterious handset whose identity has not been revealed at the moment. Notably, the text below the hidden device reads 'Future' indicating that it could flaunt a completely new design that would be different from the Mi MIX 3's slide mechanism.
Xiaomi even talks about how it brought "the concept of the full screen" when the first Mi MIX smartphone back in October 2016 and asks users to (roughly translated) "Open their mind" and "think is there anything (design wise) beyond the imagination in the future of mobile phones." This could be a hint towards an all-screen smartphone, with no notch or slider mechanism.
As stated above, the handset remains a mystery at the moment. We expect Xiaomi to share more details about the offering in the coming days. However, since the phone (Mi MIX 4 or Mi MIX 3s) is going to be part of the flagship lineup, we can expect nothing short of Qualcomm Snapdragon 855 SoC ticking at its core. Stay tuned for more updates!