Highlights
A new Mi MIX Weibo account could suggest the launch of the Mi MIX 4
Rumours suggest the Mi MIX 4 series will include a Pro model, similar the Mi 10 series
The Xiaomi Mi MIX series has been laying low since the launch of Mi MIX 3 in 2018 (and a 5G variant in February 2019). Though we've come across numerous reports and rumours regarding the successor, the Mi MIX 4, nothing has really happened yet. Though the brand introduced the Mi MIX Alpha, which was more of a limited edition concept phone than an actual product. Now, Xiaomi has opened a Mi MIX account on Chinese micro-blogging site Weibo, sparking speculations about the imminent Mi MIX 4 launch. The previous Mi MIX series Weibo account had its last update in November 2019.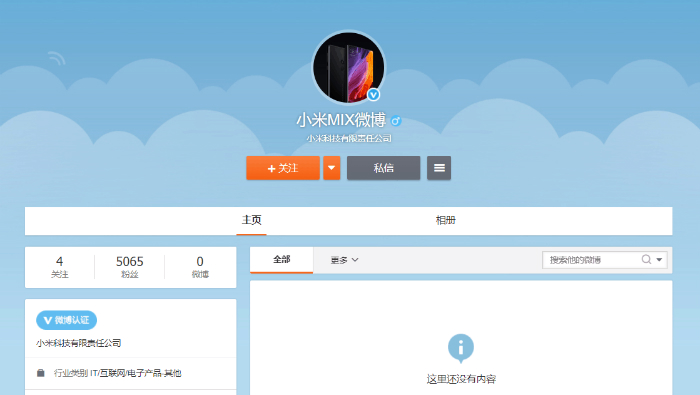 The new Mi MIX account does not have any post yet, but we expect the company to start teasing a new product soon. Earlier rumours suggested the Mi MIX 4 series will include a Pro model, much like the Mi 10 Pro. The standard Mi MIX 4 is said to come with a Quad HD+ display with 120Hz refresh rate and super-fast charging support as well. Design of the handset will be its key USP and it remains to be seen how Xiaomi will innovate it.
As for now, there is no exact launch date and this new Mi MIX series Weibo account may not mean anything as well. Speculations are rife that it could launch after the stable release of MIUI 12. We should know more details going forward.