"Mi 20,000mAh Power Bank 2i can charge Redmi K20 Pro and Redmi Note 7 Pro thrice and iPhone 8 for seven times"
Xiaomi has launched the 20000mAh Power Bank 2i in India. It supports 18W fast-charging and comes with high-density lithium polymer batteries. The new power bank supports dual USB ports and also offers quick two-way charging. Xiaomi claims the new Power Bank 2i 20000mAh can charge Redmi K20 Pro and Redmi Note 7 Pro thrice and iPhone 8 as many as seven times. It also supports intelligent power output and is compatible universally. The brand says that it uses PC + ABC material for a comfortable grip and the sandstone finish gives a stylish look to the power bank.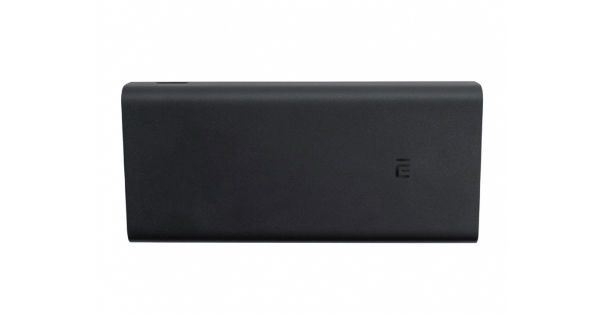 The new Xiaomi Power Bank 2i rocks a low power charging mode that can be activated by double-pressing the power button. This mode can be used to charge Bluetooth devices like headsets and fitness bands. It has nine layers of circuit chip protection such as temperature resistance, short circuit protection, reset mechanism, input and output over-voltage protection, protection from incorrect insertion, output over-current protection, over-charge and over-discharge protection, and PTC protective circuits for the battery cell.
There is a LED indicator for the battery and a microUSB port for charging. It measures 150.6 x 72.3 x 26.3mm. Xiaomi says the charging time is 6.7 hours through an 18W charger and approximately 10 hours via the 10W charger. The Mi Power Bank 2i is priced at Rs 1,499 and is available in Black colour option.