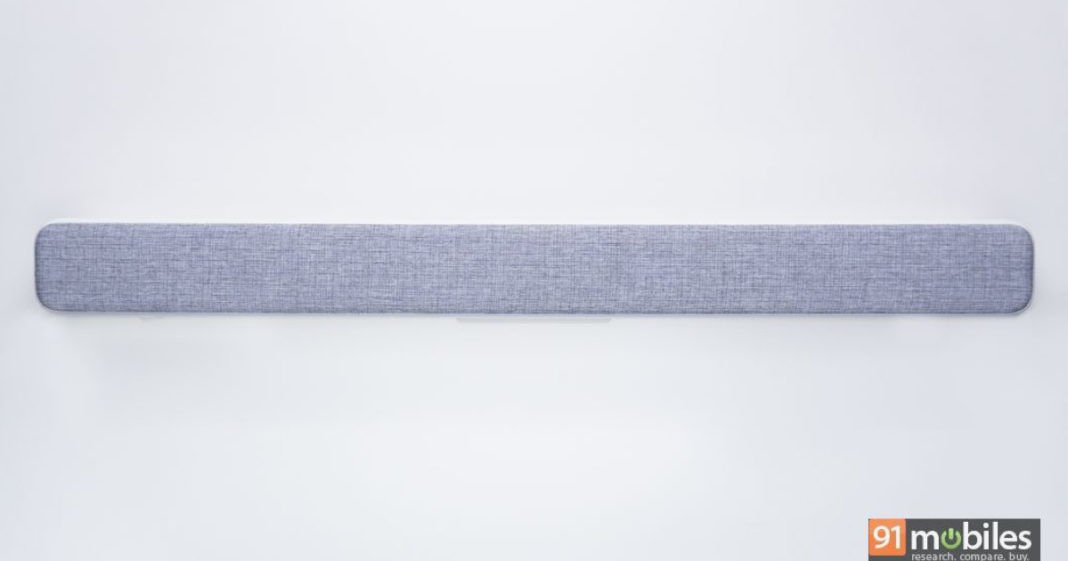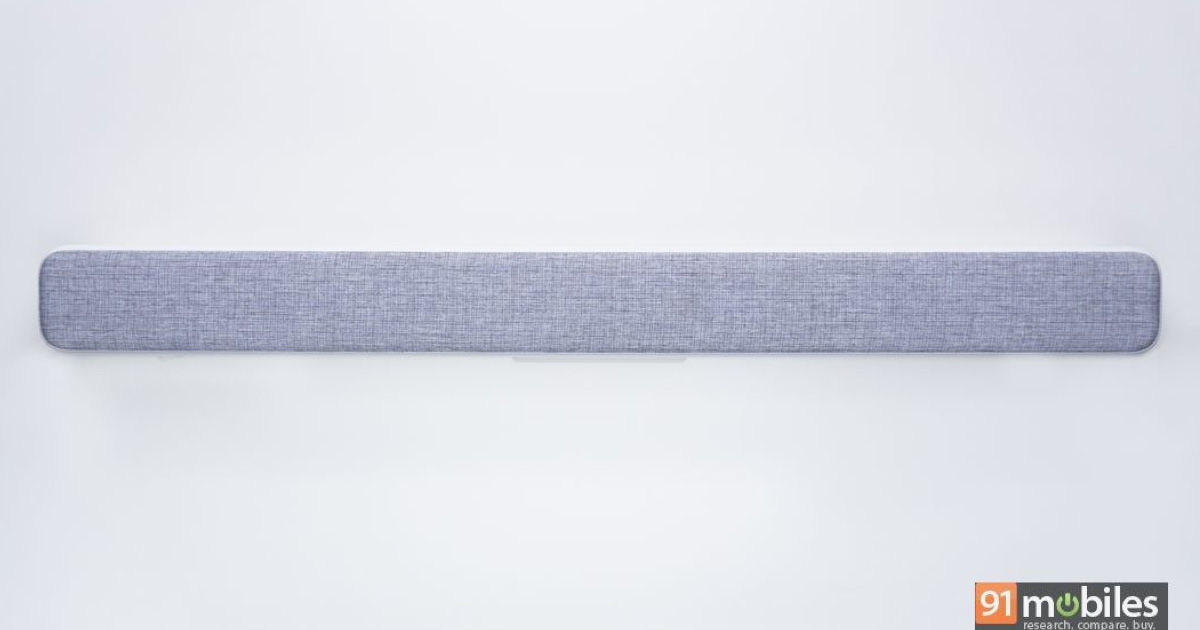 "Our first impressions of Xiaomi's latest audio accessory – the Mi Soundbar"
If you've ever splurged on a brand-new TV only to find out that the audio quality is not up to the mark, then you're not alone. That's partly why soundbars were invented in the first place. A soundbar can take the tiny, muffled audio from your TV and amp it up to give you a cinema-esque experience.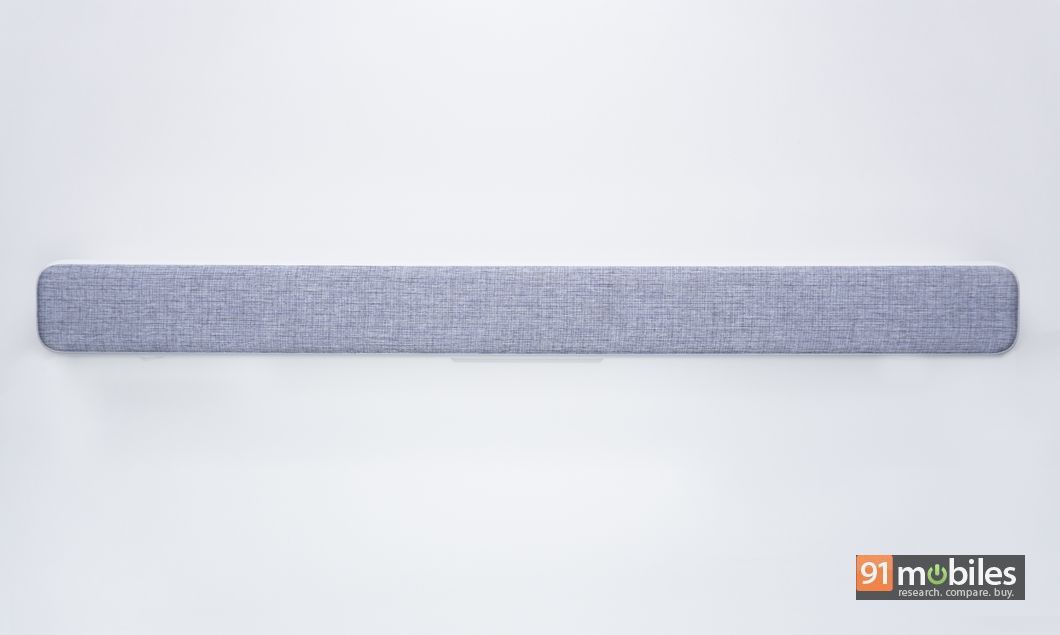 Xiaomi has just unveiled a brand-new soundbar in the subcontinent alongside its latest TVs. Dubbed the Mi Soundbar, the device has been priced rather competitively and in this article, let's take a look at what it brings to the table.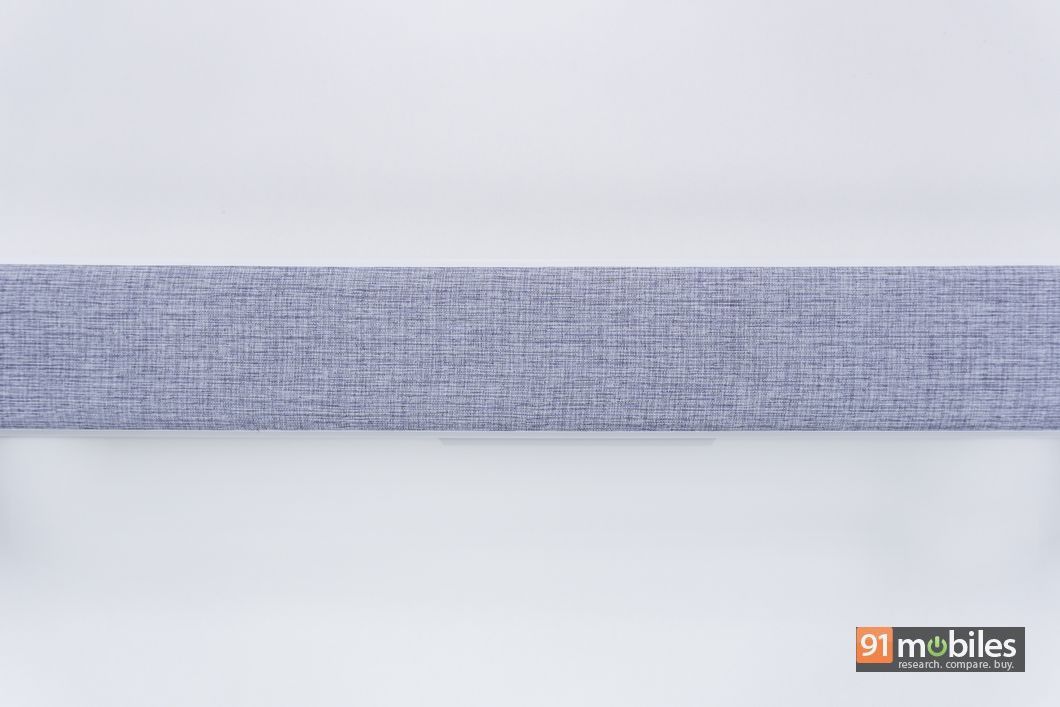 Xiaomi has pulled all the stops when it comes to the design of the Mi Soundbar. Unlike other affordable offerings, the Mi Soundbar has been constructed using a mix of a fabric-like material and white plastic, which does wonders for the device's aesthetics. In fact, I can confidently say that you'd be hard-pressed to find a better-looking soundbar to compliment your TV than Xiaomi's offering. What's more, despite its size, the Mi Soundbar is feather light and can be carried from one room to the other easily.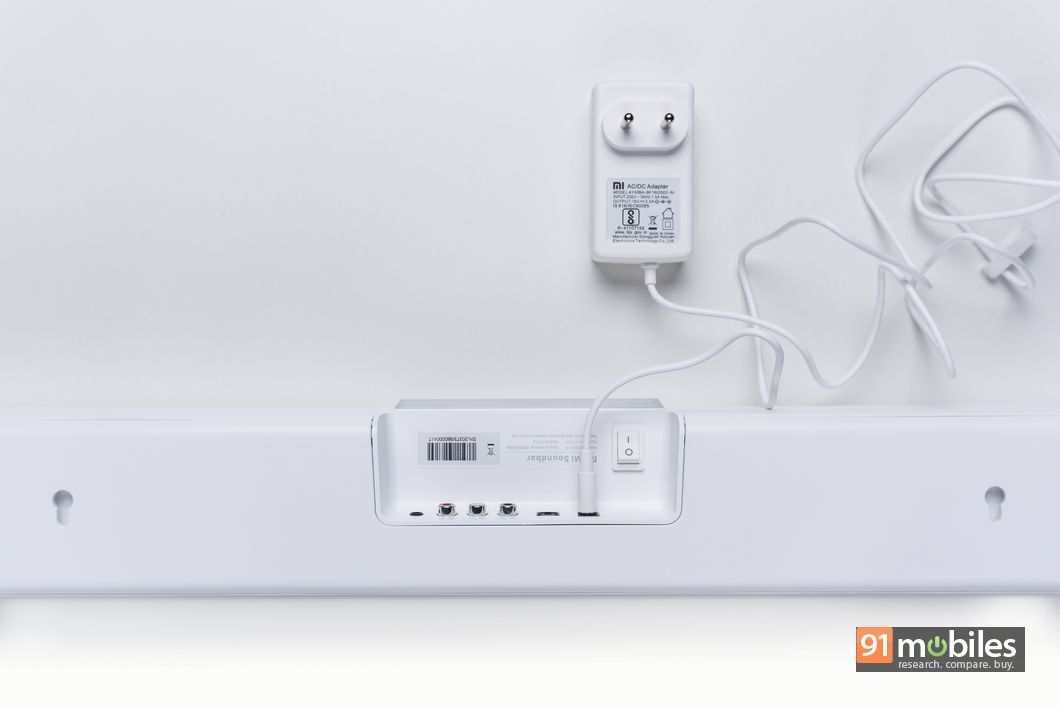 Xiaomi has neatly positioned all the buttons on the top of the soundbar, with the ports taking up space towards the back. The buttons include toggles to switch between different input modes such as Bluetooth, S/PDIF, AUX as well as volume control keys. As for the ports, the unit features an optical port, S/PDIF connectivity, AUX input and even line-in which should come in handy if you've got an older TV set. For power, the Mi Soundbar makes use of a traditional barrel-style connector and even comes with a dedicated on/off switch. Thanks to Bluetooth, you can pair it up with a smartphone, tablet or laptop to stream music wirelessly.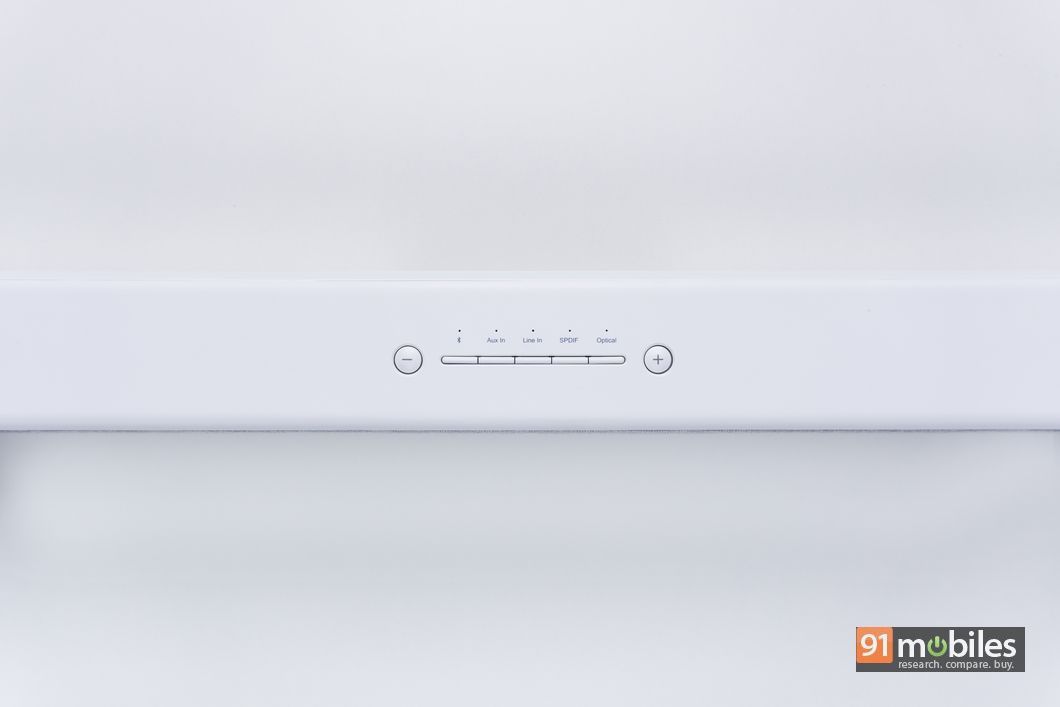 Unfortunately, the soundbar doesn't ship with a remote and therefore, you'll have to switch between the different modes and control the volume levels by using the buttons on the soundbar. The unit lacks support for HDMI ARC and consequently, you will not be able to control the soundbar with your TV's remote. This is a bummer but considering the soundbar's price-point, I'm willing to let it slide.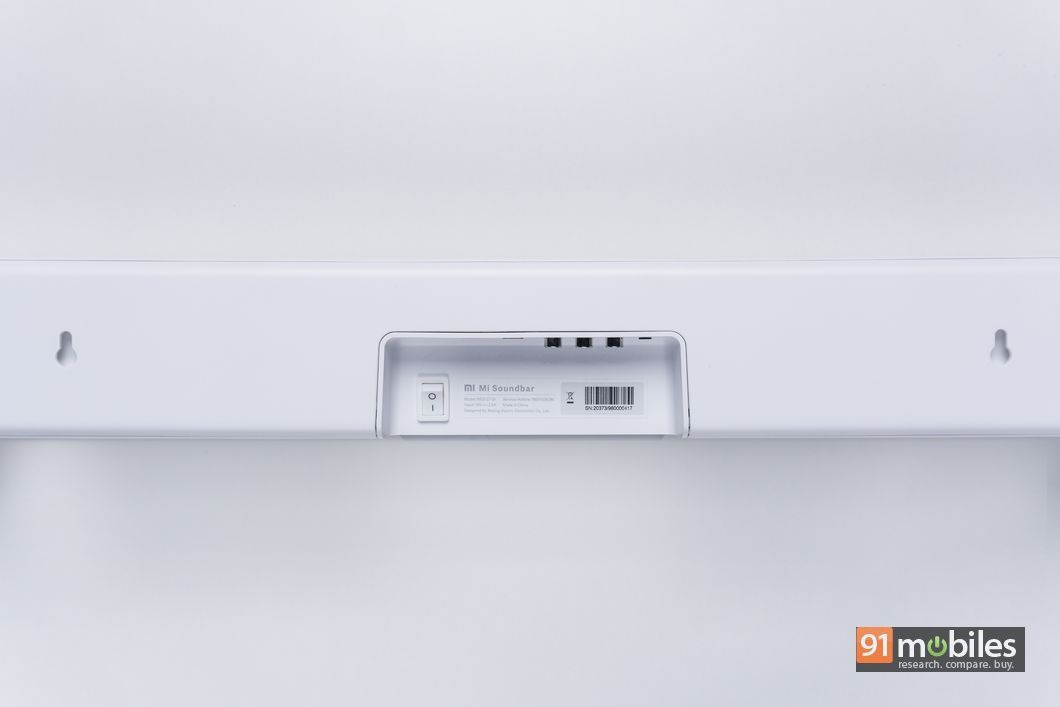 For audio, the Mi Soundbar comes equipped with eight sound drivers, comprising two 20mm dome tweeters, two 2.5-inch woofers and four passive radiators which can operate across a frequency spectrum of 50Hz to 25,000Hz. During my initial stint with the Mi Soundbar, I noticed that it delivered quality mids and dialogues from a TV show sounded crisp and clear. The passive radiators did a fine job of reproducing low-end frequencies too, though there was noticeable muddiness when I played chaotic soundtracks. I will have more on the soundbar's sound quality after I've put it through its paces, so stay tuned for our full review of the same.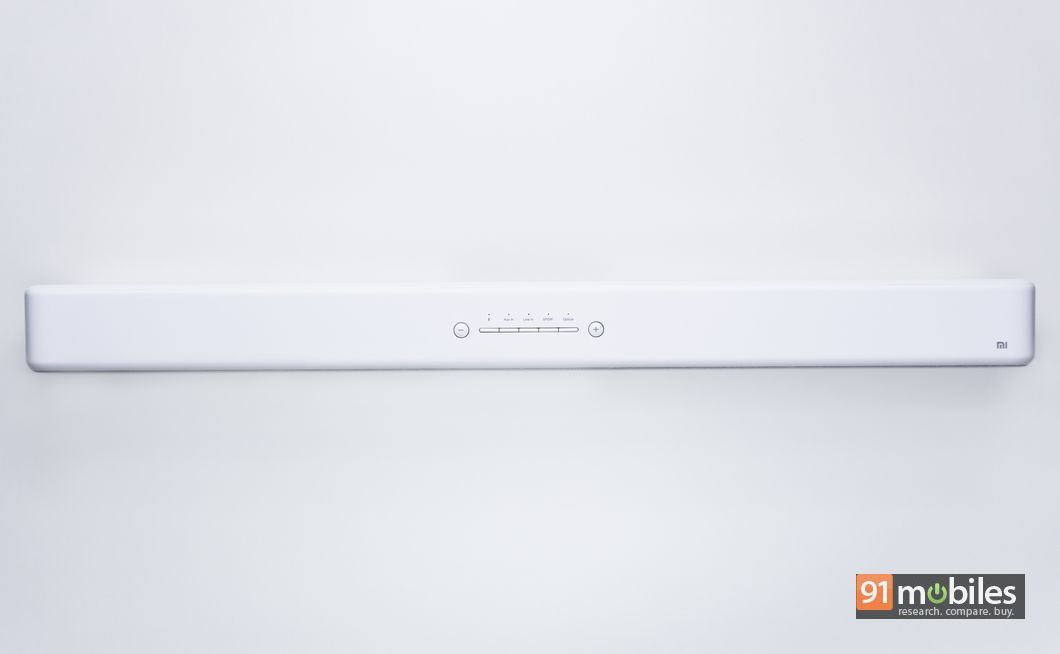 Coming to the price, the Mi Soundbar retails for just Rs 4,999 which makes it an enticing option for buyers looking for an affordable solution to their audio woes. The unit can be picked up from the company's website or various Mi Home stores across India. Our full review for the same will be up shortly on our blog, so stay tuned.