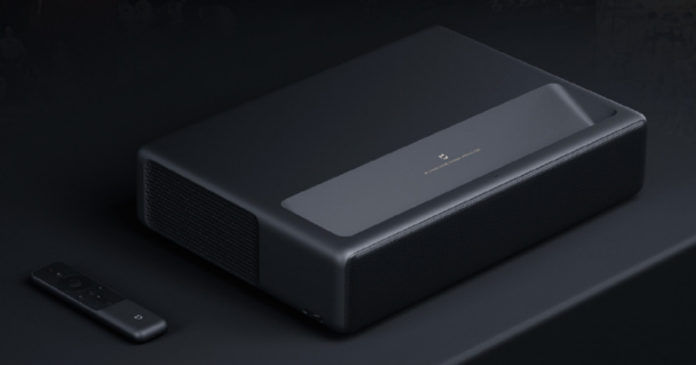 "The successor to Mijia's massively popular first generation laser projector claims to deliver crisp picture quality even on brightly lit walls."
Xiaomi-owned subsidiary, Mijia has launched a second generation of its widely popular Laser Projector 150, in China. The new Mijia Laser Projector 4K upgrades output resolution to 4K, and is identical to its successor in terms of price and looks. Alongside the output resolution, the key attraction point of the Mijia Laser Projector 4K is its short-throw range, which allows it to be placed very close to a projection screen or a wall, hence being well-tuned for fitting in any living room.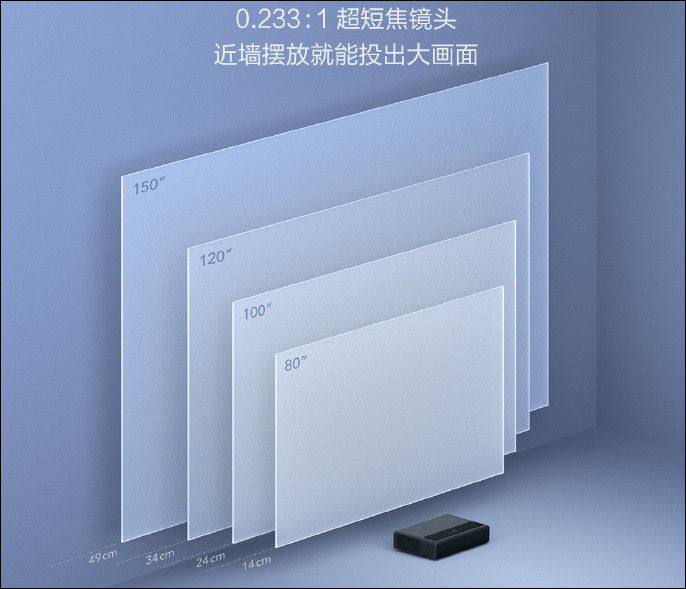 The close range projection is one of the key selling points for laser projection systems, which have slowly been growing in popularity. Against conventional projectors, which need a larger distance from its screen, the Mijia Laser Projector 4K has an ultra-short focal length design, with 0.233:1 large depth of field. For a full, 150-inch projection, a minimum distance of 49cm (1.61ft) is required from screen. Other projection-to-screen distances are specified at 34cm (1.16ft) for 120 inches, 24cm (0.79ft) for 100 inches, and 14cm (0.46ft) for 80 inches.
The projector comes with automatic focus tuning of its lens, which removes the need for manual focus adjustment after moving the projector. The laser light itself within the projector is rated for shelf life of 25,000 hours of incidence, which roughly translates to about 11.5 years of longevity, if used for about six hours on each day of these years. That, practically, is more than good enough for almost anyone. The Mijia Laser Projector 4K is Rec.709 standard compliant, which is enabled by the Advanced Laser Phosphor (fluorescent) Display 3.0 (ALPD 3.0) technology — the laser light technology that powers a majority of laser projectors in the market.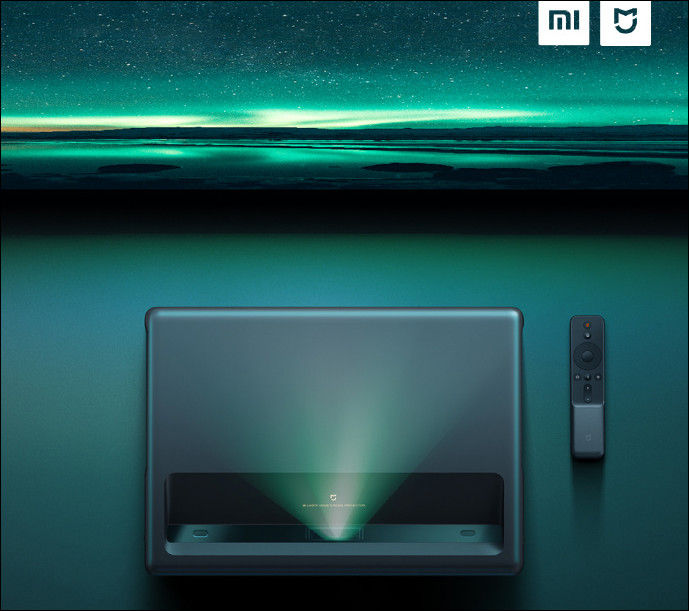 Other display technologies built in to improve the home cinema experience with the Mijia Laser Projector 4K include wide colour gamut, red light ratio of 16-18 percent, colour quasi for added hues, deep contrast ratio of 3,000:1 for smooth blacks, 1,500 lumens brightness for sharp projection even on brightly lit walls, and light source diffusion to avoid hurting your eyes. The projector runs on the MIUI TV (Patchwall OS) TV interface, along with AI-enabled voice control through its own remote. The Mijia Laser Projector 4K is also compatible with the universal remote app, which in turn makes it compatible with the Xiaomi smart universal remote.
You also get built-in speakers, three HDMI ports, one USB port, an audio port for external speakers and an Ethernet port for internet connectivity. The Laser Projector 4K has been priced at 9,999 Yuan (approx. Rs 1,05,200) for its initial sale, and you can also pre-book it for its first sale at an initial deposit of 100 Yuan (approx. Rs 1,050). Beyond the first sale, the standard retail price of the Mijia Laser Projector 4K will be 14,999 Yuan (approx. Rs 1,57,900).