"This is the first time Xiaomi has launched a browser for third-party Android devices"
Xiaomi has added a new option to the number of browsers available for Android users. The new Mint Browser eats up less storage and RAM, the company claims, and is thus targeted at low-end smartphones with low storage and memory. It is looking to compete with other browsers like Firefox Focus, UC Browser in the Android smartphone segment.
The browser has been launched with the aim of providing a faster browsing experience with low memory consumption. It comes with data compression and low storage and RAM requirements, yet packs features that most other browsers come with, like tabs, incognito mode, etc.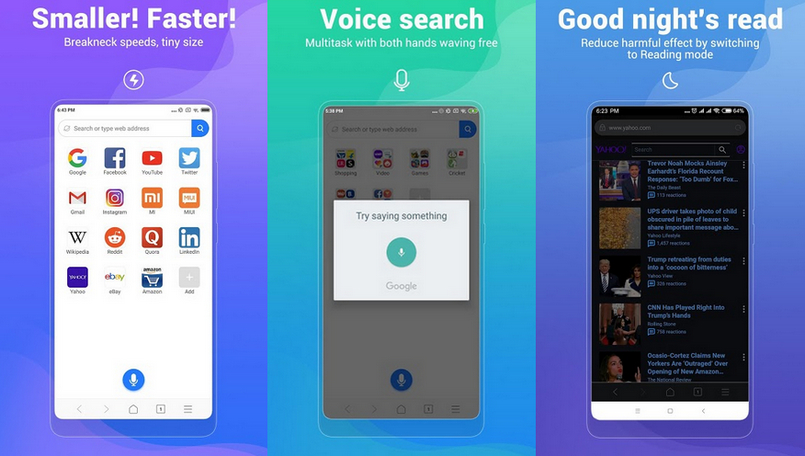 Xiaomi's Mint Browser provides quick launch speed which loads pages faster, the company says. Xiaomi has also claimed that the browser design is ad-free, giving users a browsing experience free of unwanted pop-up ads. Users will also have access to voice search, meaning they can make searches without having to type anything and the browser also comes with a full-featured UI, including features like reading modes, incognito mode. Users will also have data-saving options while using the browser.
As per Google Play, "Mint Browser is one of the best web browsers for Android phones. Breakneck speed, privacy, and security all come in a single tiny package. Our 10 MB app is a lifesaver when you prioritize user experience over pricey specs." Notably, this is the first time Xiaomi has launched a browser for non-Xiaomi phones, aiming to reach other Android users with low-storage smartphones.