"The development of Xiaomi's MIUI 11 software has already begun and the company says it will be a new and unique OS"
Most Android smartphone manufacturers like to use their own custom UI is based on Android, with several extra features and customisations to give a personal touch to their handset. Xiaomi has always used its custom MIUI on its devices – only a handful of Xiaomi phones are part of the Android One program and run stock Android. The vast number of Xiaomi devices are using MIUI, which is a heavily skinned version of Android.
The last major upgrade from Xiaomi came in the form of MIUI 10, but this version is now almost a year old. The company usually releases a new version every year and has now confirmed that MIUI 11 will be out in 2019. The announcement was made by the company's head of product planning Liu Ming at the Xiaomi MIUI Core Experience Annual Meeting. The Xiaomi executive confirmed that the company has began development of MIUI 11 at the event.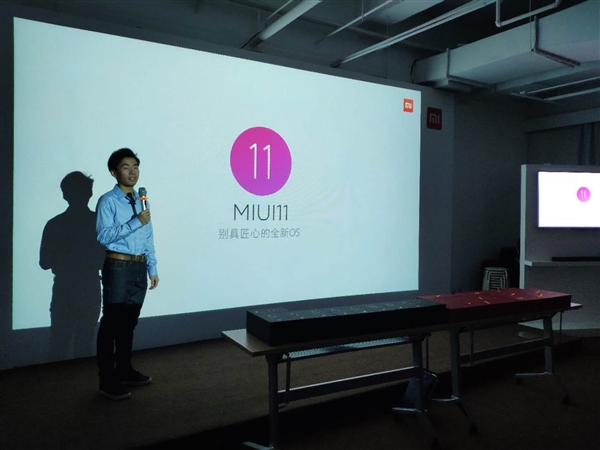 According to Ming, the new MIUI 11 upgrade will be a new and unique OS. When it comes to custom Android skins, MIUI 10 has been ahead of many others in terms of performance and features. Of course, OnePlus fans argue OxygenOS is the best custom OS in the market, but some might say that MIUI has more features to offer. You can expect MIUI 11 to be even better and include less bloatware.
During the presentation for MIUI 11, it was shown that the update is much faster than previous versions and includes heavy use of AI. The new OS will make it much easier for the customer to interact with the device. Last year, Xiaomi had stated that MIUI 11 will focus on the real needs of the customers. It will not be very different to MIUI 10 when it comes to design, but you can expect several optimisations to the system that will make it faster and smoother.
As of now, MIUI 10 is the latest skin from Xiaomi and it is available for over 40 Xiaomi/ Redmi phones. Over 300 million devices are currently running MIUI and the software has been around for over 8 years now. We can expect MIUI 11 to arrive some time in the second half of 2019.